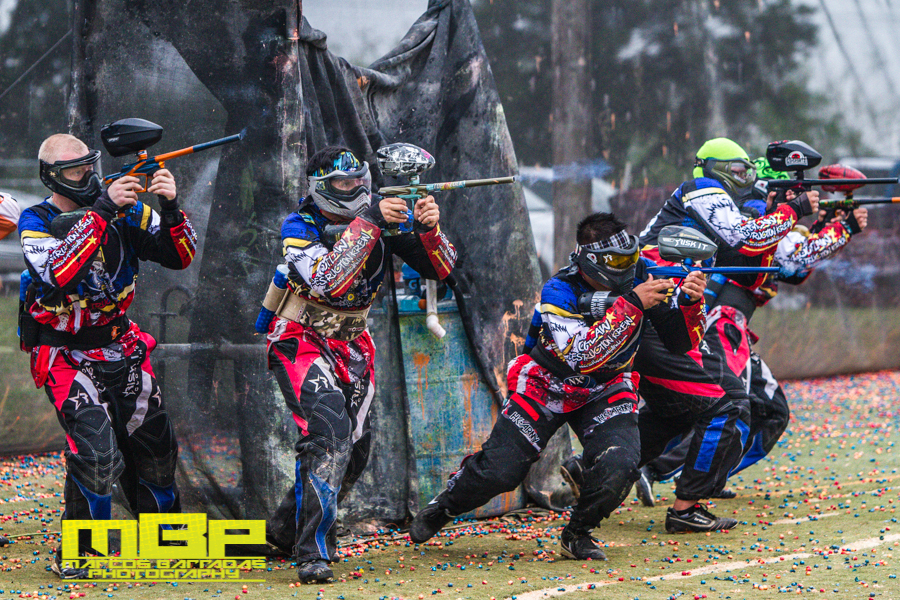 X-Factor Paintball Park in San Antonio, Texas was the venue for the season opener for the AXBL series this past weekend April 12 – 13, 2014. The Planet Eclipse Open hosted 64 teams ranging from Young Guns, Division 5, Division 4, and Division 3 as well as 3 and 5 man formats.
Social Paintball was on hand to film the event and our cameras were rolling!
Event Standings:
3 Man: Division 5 – Race to 2
1st Place: Ravage
2nd Place: Teamfactoryfactoryteam
3rd Place: Louisiana Royals 2
Young Guns – Race to 2
1st Place: Archangels 2
2nd Place: North Texas Shockwave Red
3rd Place: O.D.K. 3
5 man: Division 5 – Race to 2
1st Place: Abilene ADDicTeD Too
2nd Place: Carnage
3rd Place: Texas Made Players
Division 4 – Race to 2
1st Place: ac Minionz
2nd Place: SA Notorious
3rd Place: Outlaws Destruction Krew
Division 3 – Race to 4
1st Place: ac Minions
2nd Place: ac 254
3rd Place: F.H.V.