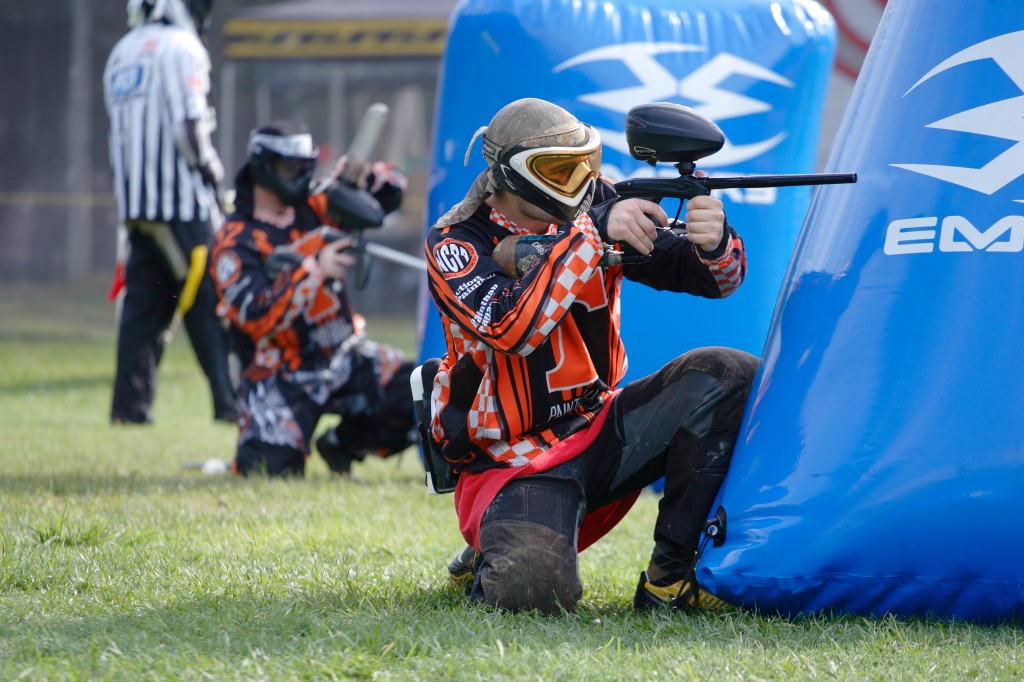 The 14th annual NCPA College and High School National Championships presented by PSP Events is this weekend at sunny Central Florida Paintball in Lakeland, Florida. Featuring teams from California to Massachusetts and Minnesota to Texas, the tournament showcases the top college and high school players from around the country competing for the once-in-a-lifetime achievement of a National Title. Can't make it to Lakeland? PaintballAccess.com will be bringing three days of live HD coverage to your living room, PC or phone!
In addition to the fierce competition, players and spectators at the event will be treated to booths showcasing the latest products from Dye, Empire, G.I. Sportz, HK Army, Virtue, Exalt and more!
Action at Central Florida Paintball this weekend also includes PSP home team Tampa Bay Damage and guests Los Angeles Infamous on-site preparing for the upcoming PSP Mid-Atlantic Open. Both teams will be hosting meet and greets for fans during the weekend.
Home viewers can watch some of the best action on the showcase field live and in HD on PaintballAccess.com from 9 AM to 6 PM eastern on Friday and Saturday and 10 AM to Noon on Sunday. Paintball Access expert commentators Matty Marshall and Todd Martinez will be joined by Shortbus's Kevin "Catfish" Arcilla, Rocky Cagnoni, Dave Pando and guest sideline reporter and former Division 1 University of Miami soccer player Kristen Kenney to bring you the technical analysis paired with the entertaining commentary and stories the NCPA webcast has become known for.
Make sure to tune in and support college paintball!