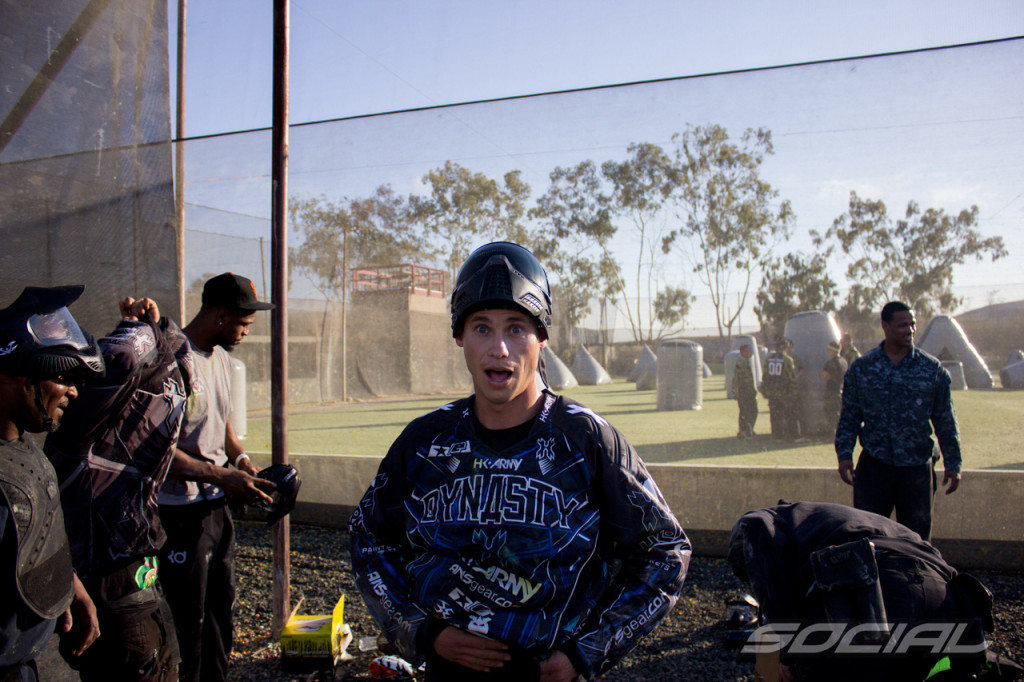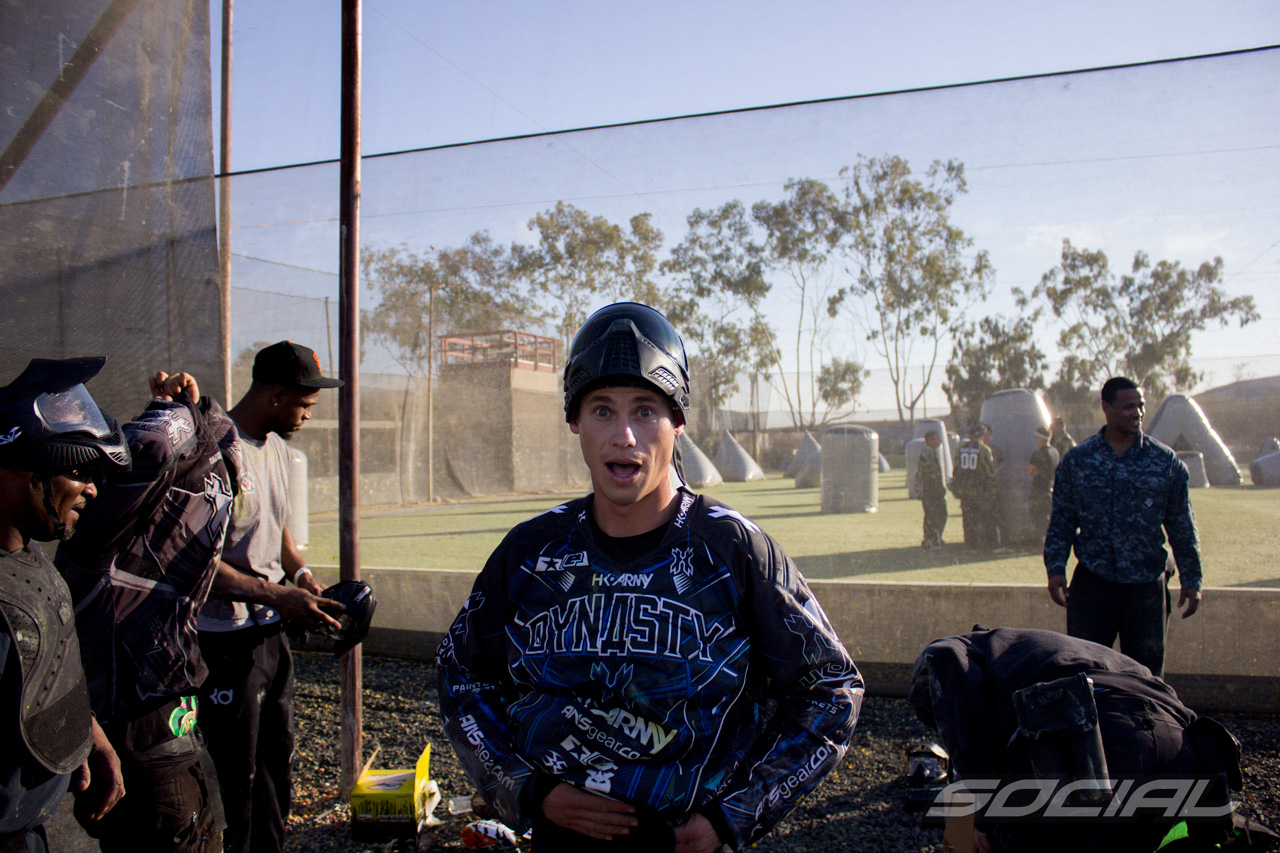 Day number two of the American Paintball League proved to further separate the upper echelon teams from the lower. Favorites going into today were Houston Heat, San Diego Dynasty, Shooters and Looters, and the CP Raiders.
San Diego Dynasty opened up the pro division today strong by closing out Black Sunday 5-0. Their second match, against Shooters and Looters, later in the day was the prelim match up that everyone was waiting for. Dynasty came out and won the first point convincingly. However penalties proved to haunt Dynasty on their second point, where the Shooters came down the field strong, taking the win. At this point, everyone was expecting this game to be a seesaw battle back and forth. And while each point was a grind, Shooters ran away with a 5-1 victory over Dynasty. Overall Dynasty looks good going into Sunday and had two days of solid play. Let's see what adjustments Dynasty can make to overcome Shooters to become victorious on Sunday.
Shooters and Looters came out with with their all star mix of Ironmen, Impact, and just great players all the way through the roster. Closing out O.C. Flashpoint 5-1 was expected, and while their win over Dynasty was probable, being a throw together teams of sorts, it still wasn't clear how they would fair against a world champion team like Dynasty. Well, they proved they are here to win this event. It'll be interesting to see what adjustments Shooters will make on Sunday to counter any changes that may be made to adjust for their play. Communication has been great on the field for these guys, and I think they have to be a favorite to win this event.
Houston Heat finished 4-0 in their bracket, and they looked a lot stronger today then they did on Friday. The Impact acquisitions of Greg Siewers, Ryan Moorehead, and Tim Montressor had a great day today and they pushed down the field for several points won off of their play. Communication improved a lot on the field, and Heat was able to lockdown the field when down on bodies, and push the field with fast aggressive play from their communication alone. Heat still hasn't hit their stride and they haven't really been tested yet. Sunday will be the real test of how good they are at this first event of the season.
CP Raiders are an extremely strong team that may be able to pull this win off. They have had strong play from Collette, Stanzek, and a majority of the team throughout the prelims. This team has the ability to win and has had flashes of greatness so far this event. They can go head-to-head with the big names in paintball, but they'll have to dig down deep to place at this event.
Top six out of ten have moved onto Sunday, including the four listed and the CP Raiders and Black Sunday. Expect the games on Sunday be to a lot more intense as the teams continue to learn the field and adjust to their opponents. My guess on how teams are going to place this weekend is up in
the air, but I would think that top 3 would be a combination of Heat, Dynasty, and Shooters. We'll see which team comes out with will to win on Sunday.