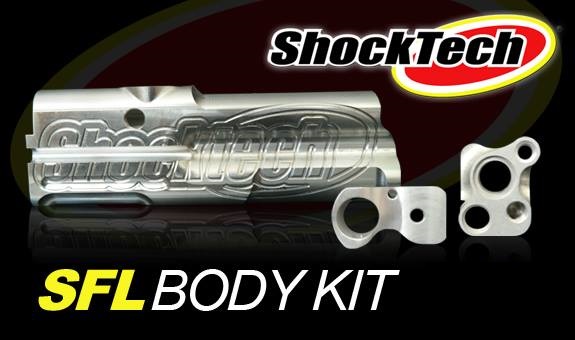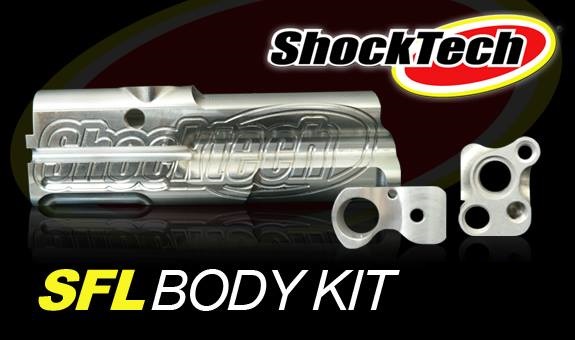 Attention paintballers: it's time to break out that old autococker one more time because Shocktech USA is back in business, and it's time to get the ultimate upgrade; the SFL body kit. The legendary aftermarket parts produce posted this statement on their Facebook page
SHOCKTECH, we're back……..
We've received far to many calls and requests to ignore, so after a brief meeting with Danny Love have gone back into production. Our intention is to start off slow and regrow shocktech to a small custom gun shop the way we first began. The more demand the more we'll do. We are going to start off with the number one most requested item, an SFL body kit, then add more components as we go.
The other thing we have been inundated with is, will "Danny tune my gun?" Up until now that's been a "no", but beginning right away you can send your gun in and he will set it up the same way he used to. Not another guy doing the work, the man himself doing the work.

http://badboyztoyz.com/store/mm5/merchant.mvc?Screen=PROD&Store_Code=BBT&Product_Code=SFLBodyKit&Attributes=Yes&Quantity=1

So like us here on Facebook or send us an e-mail info@shocktechusa.com but either way we'd like to hear from you, old friend or new, tell us what you'd like to see from us next.
The company also stated:
uys thank you for all the inquiries, we will respond to them all but for cocker enthusiasts the biggest news is that Danny is back and ready to set guns up the way we used to. We built or set up guns for nearly every team that played. There is no doubt who's guns have won the most, nobody is even close in fact. He will be doing them for $65.00 per gun plus parts, the turnaround time of course will vary with current workload. It was not uncommon for us to have nearly 50 guns in-house at any given time so please be patient. We plan on sticking with the cocker project until we are comfortable expanding in other things, so there is no set timeframe for anything other than them.

Until then lets get them all back to were they belong, at the top of the food chain.