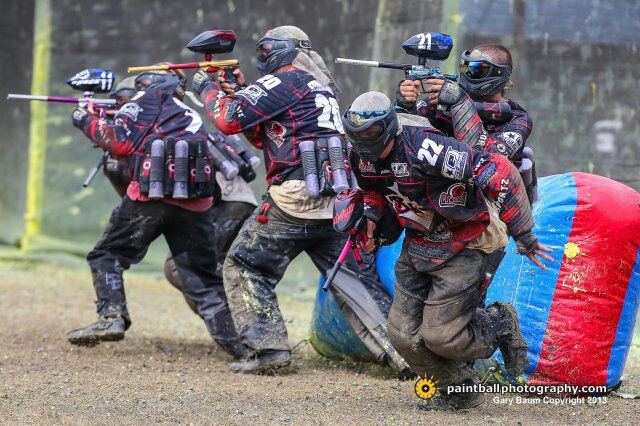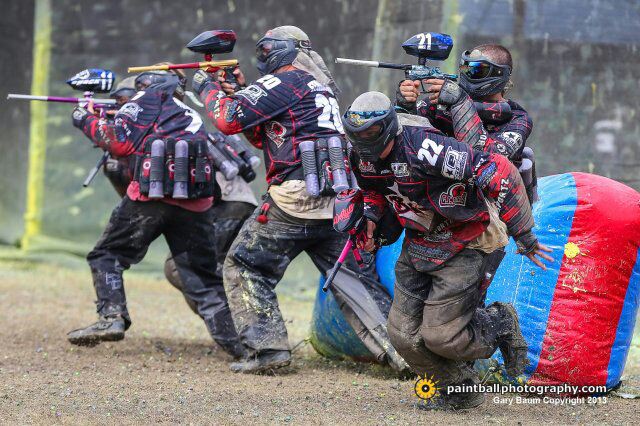 The Midwest takes a rise now that it has finally been announced that Boom, out of Greenbay, Wisconsin, slid into the Pro division for the PSP League, creating a new challenge to redefine their consistency. After the Los Angeles Ironmen and San Jose Royalty decided to conjoin, the red carpet unrolled for Boom (placing third in the series last season) and swung the door open for another Pro Challengers spot. As they anticipate to step into the ring of big dogs, I turn the spotlight onto their head coach and former Aftershock player, Chris Jansen. Jason Dennis, a long term player from the squad, also takes the hot seat.
Q: It's been a crazy ride to get where you are now, how do you feel about finally bringing the boys to pro, think they're ready?
C. Jansen: It has been a goal of mine from the start to build a team/family from the ground up. This started all the way back from when I took Boom over in 2008. We hit the ground running and never looked back. The team is eager to show everyone that we belong in the Pro division at the PSP Dallas Open.
Q: And how does it feel to finally come to this level of opportunity, did you ever see yourself playing with some of the best teams in the league?
J. Dennis: It is an incredible feeling to join the Pro Challengers division with my long time friends and teammates on Boom. Accepting this invite truly does show that hard work and commitment will pay off. I joined the team in 2010 when Boom made the jump from Division 3 to Division 2, and a large majority of our organization's roster has remained consistent over these years. Through highs and lows, we stuck together and were able to make it to a level of competition that virtually every tournament paintball player dreams about reaching. And this was a dream of mine that seemed unreachable, until the PSP announced that they would be adding to the Pro division in 2013, creating the Champions/Challengers system we have now with the opportunity for two Division 1 teams to be promoted to the next level. Although we finished third in Division 1 in 2013, we were very lucky to still receive an invite up to the next level thanks to the merging of Ironmen and Royalty. My dream has now come true, and we have an incredible amount of hard work and learning ahead of us.
Q: Are you bringing anyone new on board this new year or changing up the roster?
C. Jansen: We are sticking with the same guys like we have year after year. We will bring back a former Boom player, Trevor Regan (Tbreezy). We have our eyes on a couple of guys from the tryout but we need to take our time and make sure that they can fit into our program.
Q: The stakes are high and there's a lot to gain or lose this year, how will you prep for the upcoming season with practices?
C. Jansen: We will look to travel and get good practices in with other Pro teams. For Dallas we are looking to book field time at Cousins Paintball before the event starts to get that extra time in. Then there is the regular team practice at the Blastcamp.
JDen: Paintball will be a top priority every weekend. We will train as hard as we can to prepare for each event; more and more cases. We have received an excellent opportunity this season, and we want to prove that we deserve this spot and can be successful at this level.
Q: How do you feel about abiding by the new regulations for pro (10.2 bps, no snake side-line coaching) and the new bunkers?
C. Jansen: We played 10 bps a few years back and it played almost the same. We are a small budget team and not having to worry about paying to bring a side-line coach will help. The bunkers are always changing and that keeps the layouts fresh.
J. Dennis: I am excited that the PSP is attempting to phase out coaching. Communication between players will be very important, and the opportunity to make big moves on the snake side will emerge. I am impartial to the other changes. Everything will be the same for players on both sides of the field.
Q: It's been an injury heavy season last year, and two of your players took a dive at World Cup 2013. How're they holding up?
J. Dennis: Eliot Weaver sustained a knee injury during our match against Red Storm that required surgery and put him on crutches through the winter. Max Gerhard injured his foot off of the paintball field before our match against Red Storm. Thankfully, they are both recovering nicely and we plan on having both of them back in time to prepare for the Dallas Open.
Q: You've come a long way playing years of events and traveling the country over and over again, what's been one of your all time favorite events?
C. Jansen: I don't have a favorite event. I would say that from 2008-2012 was the best for me because we went something like 12 events in a row finishing on the podium in the PSP.
J. Dennis: My favorite event was Phoenix Open in 2010. It was Boom's first Division 2 event, my first event with Boom, and we won the tournament. That was the first and only PSP tournament I've left with a gold medal hanging from my neck. It was such a great feeling and I was never able to experience it again. I will never forget that tournament.
Q: And one of the most challenging?
C. Jansen: World Cup has always been our biggest challenge. We have finished 2nd at that event more times than I care to discuss.
J. Dennis: We didn't win any D1 events in 2013, leaving us feeling that we underperformed in each event that year. We had a good run at the gold at the Dallas Open, but we met a very tough Sacramento DMG team in the finals match and they dished out a beating. I remember feeling frustrated that whole match. It seemed like we couldn't get anything going while they executed their game plans against us with ease. They deserved that win, and to lose in the final's match after playing goodpaintball all weekend was tough.
Q: The Boom organization also has the rest of it's divisional lines, how will you gear them up to be as successful?
C. Jansen: We have a full farm system so the lower lines will always get to play a line above them. Also, practicing the Pro line makes it easy for us to give them feedback after every set.
J. Dennis: We need to get Boom teams back on the top of the podium at each level. The desire to win and move up the divisional ranks will hopefully motivate our players to practice hard, win tournaments, and achieve goals. Seeing our D1 line make the move into the Challengers division should be a motivator for everyone that is part of our organization. Our Division 3 line is moving into Division 2 this season, and I know those players are looking to hit the ground running and keep advancing through the divisional ranks.
Q: And everyone thinks your team chant is pretty catchy, so who thought of that one?
C. Jansen: We heard the sidelines chanting it after one of our wins back in 2008 and it stuck with us – Boom Boom Skeet Skeet.
Social Paintball:Not only will their D1 squad be stepping up to Challengers, but their D3 line is also taking the bump, which will fulfill a season of new challenges and new competition. And to equip the Boom organization for the new year, they are pleased to announce their brand new sponsors, Empire and Blastcamp Paintball Field.
C. Jansen:"We are part of the Empire All In Program and look forward to reaching the podium in all divisions. Blastcamp will be our home field located in Indiana, and we are excited to help grow their field."
Also, a special thanks to Rich Weaver for always helping make sure the events go smoothly for the team. With running a big organization, they have also taken in a big family of friends to help support one of the Midwest's finest.
——————————————————————————————
There are a handful of other D1 teams taking the climb to the top spot, who else do you think will make their way into the Champions of PSP?