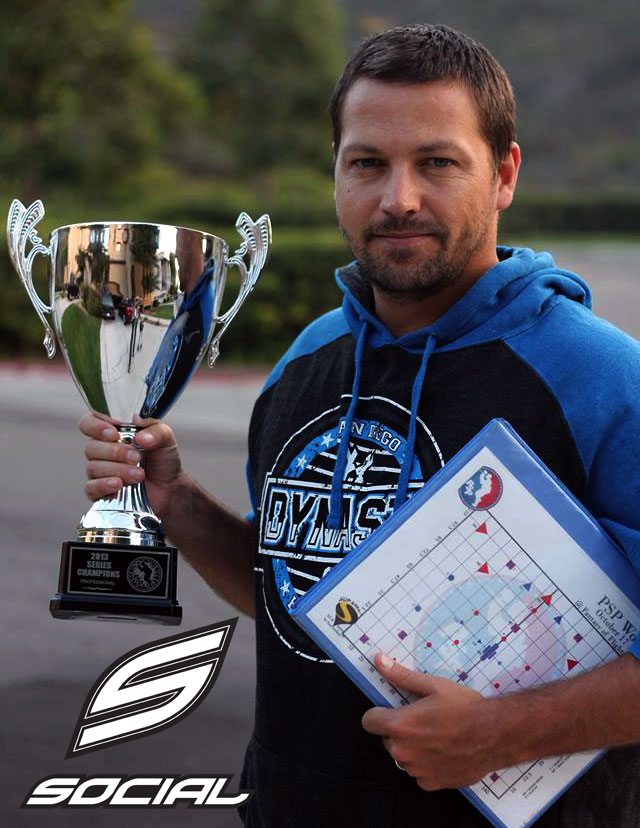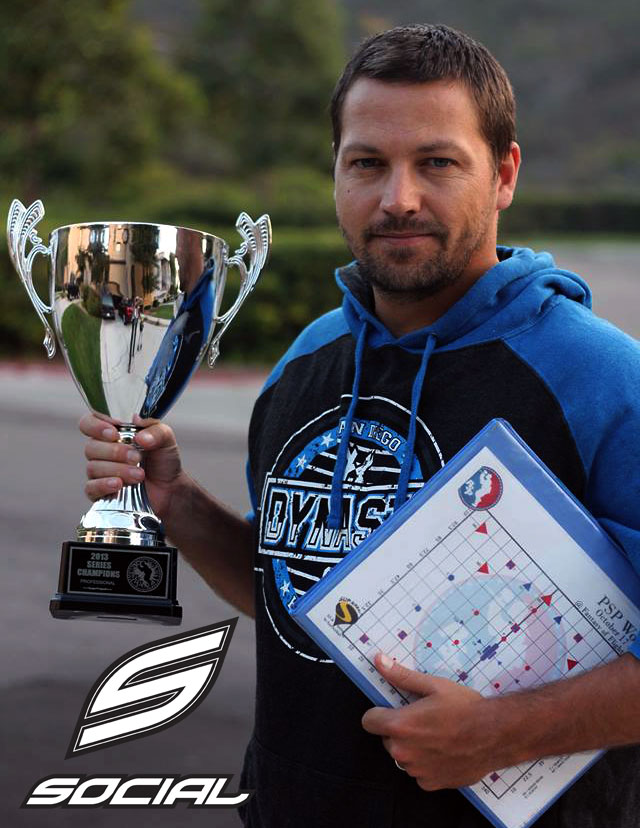 With the end of every year comes the ability to look back on the events that have transpired and take stock of what has happened. In sports, winners arise, losers fall, dreams are made true and hopes are demolished. This winter, we have decided to reflect on our great sport and have chosen to recognize a few who have overcome their obstacles and shown us all what can be accomplished with "the right stuff."
For this award, we would like to congratulate coach Rusty Glaze of San Diego Dynasty for his amazing accomplishments with the historic team. After picking up the pieces of a difficult 2012 season, Glaze took the helm from now Ironmen coach Mike Hinnman and made some key acquisitions of young talent during the offseason, which eventually lead San Diego to two straight PSP 1st place finishes, and one 2nd place finish. This gave Dynasty the early lead on the series points race, which held throughout the season, crowing them PSP Pro Series Champions with a total 886 points after the World Cup. Under his watch Dynasty finished with four players ranked in the Top 20, with Oliver Lang finishing as the #1 Ranked Player in the PSP. On the year Dynasty finished with 21 wins, 5 losses, and 1 tie, while averaging 5.88 points per game, and only allowing 3.29 ppg.
While some may contest that Glaze has been more of a team manager and have criticized him by saying that anybody could win with such a stacked roster, it must be noted that it takes a very special individual to be able to balance the egos at work with a team that is as talented and experienced as Dynasty. Not only that, but Glaze was able to bring the best out of the Dragon to make 2013 one to remember.
Congratulations Coach Rusty Glaze! Social Paintball's Coach of the Year for 2013.
On winning the PSP Pro Series Championship, Glaze said:
There are people who have said no one cares about the Series Championship in professional paintball. If you just look at the trophy its just metal and wood, but what it symbolizes is much more than that. The series trophy represents the sacrifices each person on the team had to make.

My wife and kids deserve as much of this trophy as me for the support Jessica Glaze gave me throughout the 2013 season. She took care of our kids while I went to practices and tournaments. I can never thank her enough for allowing me to do this.

It symbolizes the turn around that team Dynasty had from the 2012 season where nothing went our way and we had a bad year. We stuck it out together and worked our way to once again becoming the best team in the world in the hardest division, with the hardest cuts and stacked super star teams.

For me it symbolizes the success I had in my first year coaching a group that many say is hard to coach and a group I call my friends.

In the end of the 2013 season, we were the best team, the team of the year in my opinion. Once you understand everything that goes into winning the series, you might care. It is one of the highest achievements you can get and I finally got one.

Thanks to everyone on Dynasty this year for one of the best years of my career!!
Photo: Jessica Glaze