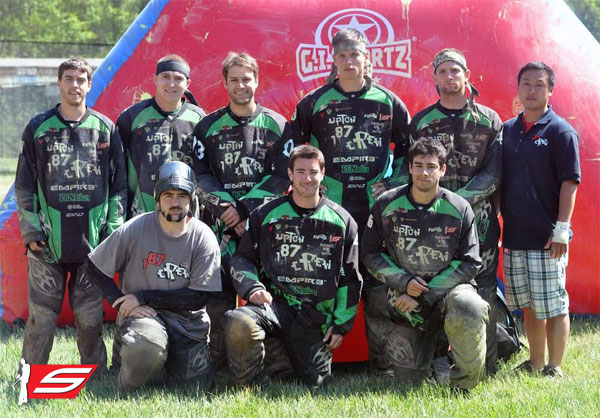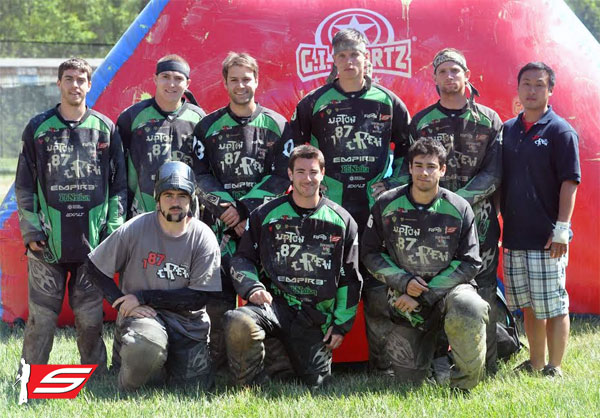 Shortly after the conclusion of the 2013 season, the scrappy team from the Northeast has made a huge change for their upcoming season. Upton 187 Crew and their home field, Fox4 Paintball, will now be supported and sponsored by G.I. Sportz for the 2014 season. For the past several years, Empire and Upton had been in contract together, as they shot Empire paint and wore their soft goods. While Upton will continue to shoot Planet Eclipse Ego's and Geo's, they will now be dressed head to toe in G.I. Sportz pants, goggles, pod packs and jerseys while shooting G.I. Sportz paint.
"We're excited to sign with G.I. Sportz. Our collaboration will help drive us to a successful year," said Upton 187 Crew's Matt Darula. "G.I. Sportz products are always reliable and the best in the industry, we know exactly what to expect!"
"Fox4 Paintball and Upton 187 Crew are both examples of dedicated and hardworking organizations. G.I. Sportz is happy to have them both be a part of the family!," said Steve Rabackoff of G.I. Sportz.
If you recall, G.I. Sportz has had much to brag about in the past few seasons as the majority of the teams on the podium in the divisional and professional tournaments of the PSP have been teams they sponsor. In fact, every team that's won World Cup for the past four years has been a G.I. Sportz sponsored team, which is insane to think about. Upton hopes to join these respected teams on the podium in 2014 under the G.I. banner.
Here is the official release from G.I. Sportz: