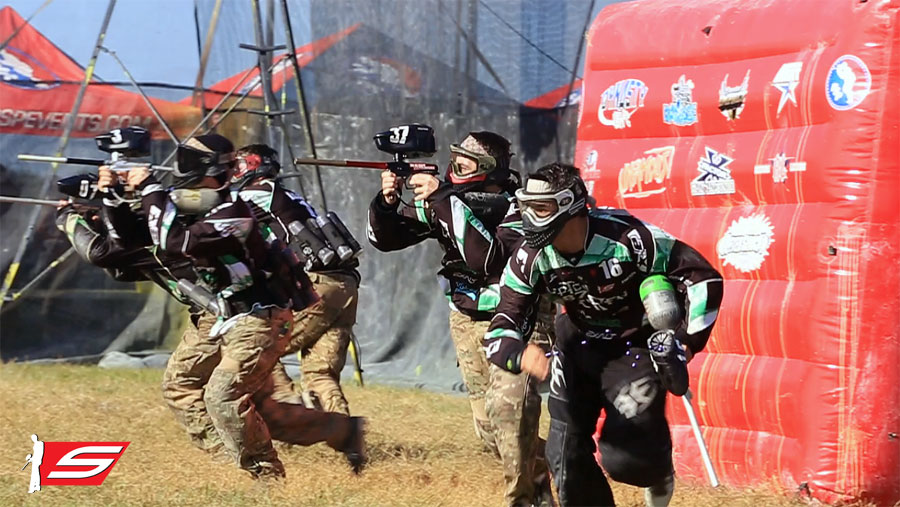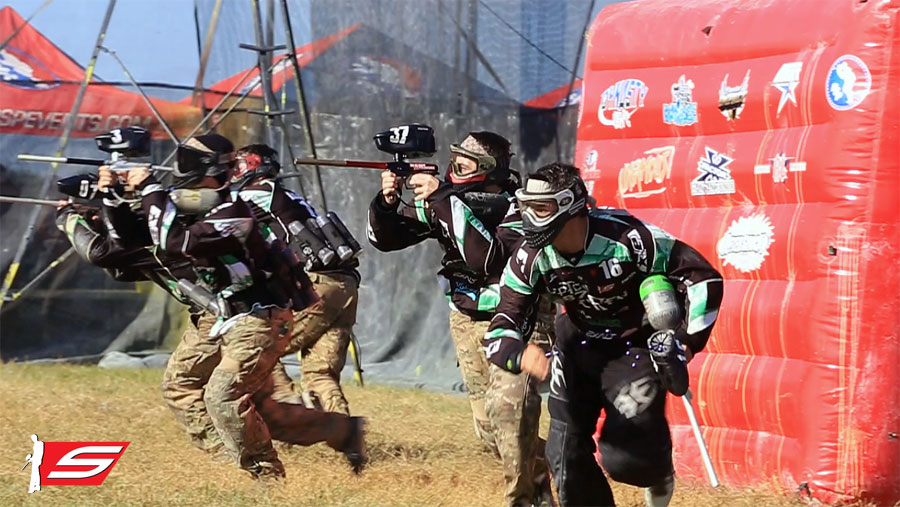 "Ladies and gentlemen, boys and girls – welcome to the greatest show on earth." That's right folks, the circus is back in town and over 400 paintball teams have descended upon the marshy soil of central Florida to compete at the 2013 PSP World Cup. While the event started a few days ago, the professional division kicked off their play today. Here are our "Hot" and "Not" moments of Day 1.
Hot!
The Los Angeles Ironmen. The Ironmen stormed out of the gate by posting impressive wins against the Upton 187 cRew (7-1) and San Diego Dynasty (4-0). This was the first time in over a year that Dynasty were not able to even post a point.
Edmonton Impact. From the beginning of the season it was a well decided fact that if Edmonton Impact could get all their players on the right page then they would be a freak of a paintball team. So far the have had a very successful World Cup campaign, winning games against Chicago Aftershock (7-1) and San Antonio X-Factor (7-2).
San Antonio X-Factor. While they did drop a game to Edmonton Impact, the Tejas boys blew away Tampa Bay Damage (7-1) during their first match, proving that they have what it takes to compete. The layout plays into the strengths of X-Factor and they should be primed to do well in their bracket.
The Tampa Bay Damage vs Los Angeles Infamous. HOLY CRAP, IF YOU MISSED IT I FEEL SORRY FOR YOU. Tampa pulled out an incredible 7-6 victory which included two insanely clutch points where Tampa Bay pulled out two, 4 vs 2 victories.
Not!
Los Angeles Infamous. Even with Damian Ryan going completely berserk this season the team has been rather inconsistent and has been playing "down" to opponents. This was most evident today during their game against Chicago Aftershock, which they won by a slim two points (7-5). However, they played Tampa Bay Damage point for point.
Houston Heat. Let's be honest: if the Upton 187 cRew had not stepped out of bounds, it is very likely that Houston Heat would have lost their first game. That said, Chad George is giving a masterclass in playing the snake and things are looking up for Saturday's competition. However, it is safe to say the Upton scare was not what fans expected.
The Upton 187 cRew. WHY YOU STEP OUT OF BOUNDS??? So close, yet so far. This is good for the future: mistakes like that won't happen again. It's really, really, really, really devastating for the present though. A win against Houston would have immediately put Upton on the bubble for their bracket.
What were YOUR "hot and not" moments of Day 1? Sound off in the comments!