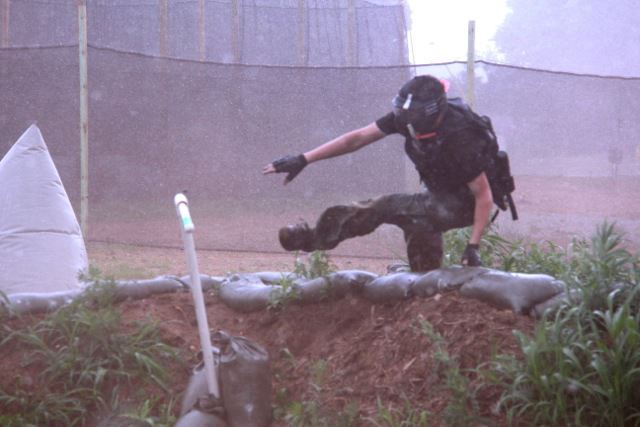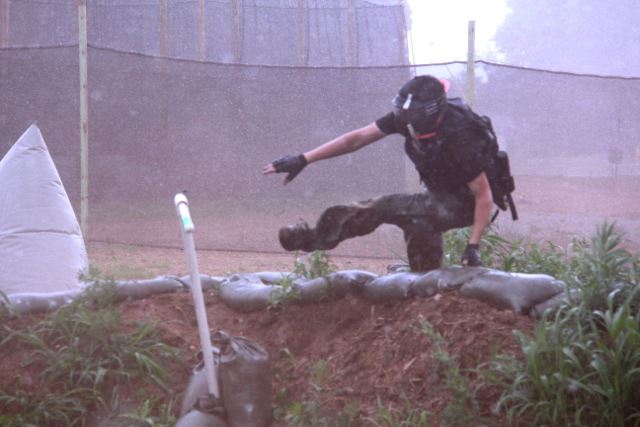 This past weekend I had the pleasure of playing and covering the inaugural scenario game at Battlegroundz Paintball in Greenwood, Indiana. Owned by brothers Chris and Kevin Black, Battlegroundz is a brand new 18 acre field south of Indianapolis composed of 4 woodsball fields and 1 speedball field. After the sudden death of a brother – who loved paintball; the brothers decided to open a paintball store called Backyard Boyz Paintball. Since opening in 2010, they have taken the time to talk to players and really listen to what they wanted in a field and after analyzing the Indianapolis area built a field. With family, friends, and players they designed and built Battlegroundz in 6 months. Their goal for their field "is to grow this field into a paintball destination in the Midwest. We want to continue growing this sport, and give the new and veteran players an amazing time, every time!"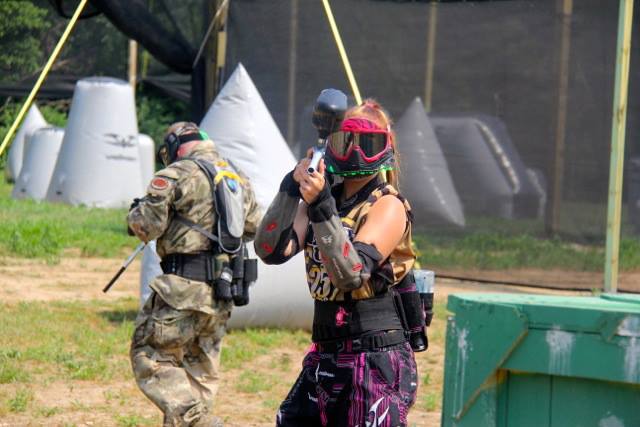 When you get to Battlegroundz, you are immediately drawn to memories of that first game – the initial thrill, the rush, and excitement. I'm not sure what it is or why you get rushed with those feelings; but XO of the USMC side, A-Train, said he felt the same thing. Wonder if it's one of those "if you build it they will come things" because after being reminded of those first feelings I can not wait to go back! So whatever they are doing at Battlegroundz it is working! With lots of buildings, ravines, a creek, helicopter, stealth bomber, and even firing turrets; Battlegroundz is a field you must go play.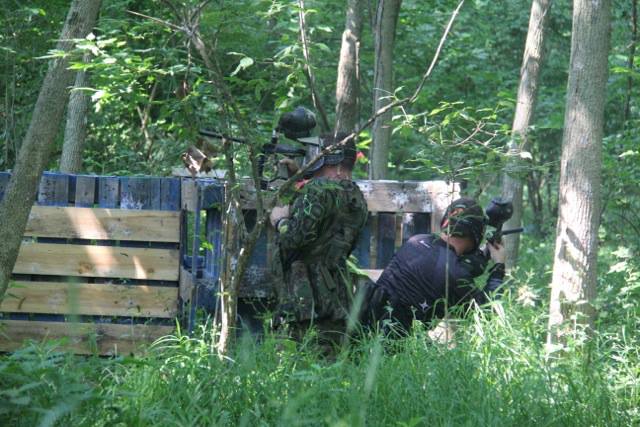 Jungle Run: Battle of Khe Sahn was the title of this event and was produced by Blake Walker of 308 Industries. As well as being Battlegroundz' first scenario game, this was also Blake's first production. As with every event I attend their were a few hiccups but Walker was quick to jump up and fix them. I also noticed that he listened to the players, refs, and Generals as the game went along; and would adjust as needed. Even with a small lightning delay and what seemed a torrential downpour for final battle – the game ran consistent and without downtime. I was impressed. Walker's thoughts on the game were, "the turnout was great. Everyone brought their A game to the field. The game had a nice flow and the players really enjoyed it. All in all it was a fantastic weekend. Thanks to everyone that helped make it happen."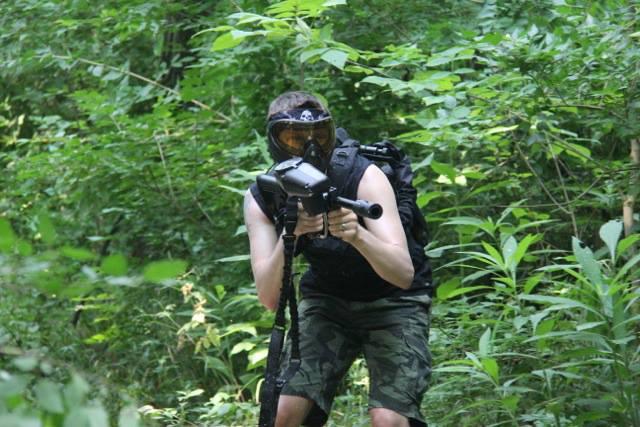 Saturday morning kicked off with safety briefings, announcement of General's, and then team meetings. In all the events I have gone to I honestly do not remember attending a team meeting. Each team playing met with their respective General's and XO's to go over strategy for the day; considering the amount of missions planned, strategy was going to be key for points. Also, there was an extra flag on the field called a "perk flag" – this flag had to be held in order to gain perk points, which then could be used for special items. Items like helicopter drops, napalm drops, sniper missions, and so on. The USMC took advantage of their perks and completed the first helicopter drop which led to one of many intense firefights.
Game play broke for lunch at noon as the Black's brought out barbecue sandwiches and chips for lunch. You read that right – the field provided lunch. Not only did they provide lunch that day; they provided dinner (pizza) and lunch (Hooter's) on Sunday! Many players were surprised by this act, as it is definitely something you don't typically see from field owners. Also, instead of one prize give away, the field held 3 different ceremonies! Prizes ranged from cases of paint to year passes and from G5's donated by Dangerous Power and SW-1's from Valken.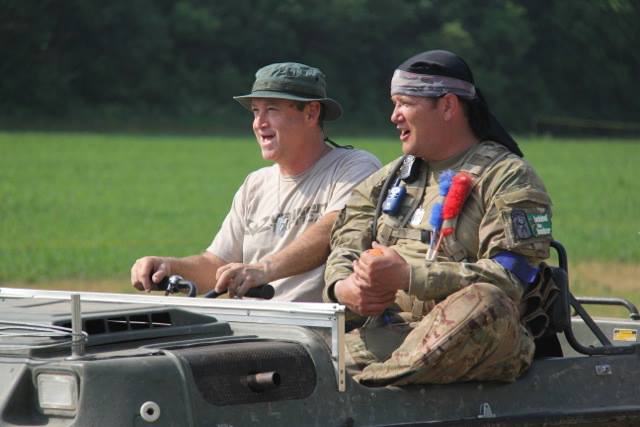 Sunday brought on base swaps and even more intense play as each side had identified vulnerable points and where to best focus their various squads. With 10 missions that could be completed in 3 hours, teams were constantly on the move to gain points. Game broke at 12:30 PM for players to re-hydrate and prepare for final battle. As they began filing into the field for final battle, thunder began and the wind picked up; just a sign of the epicness to come. With players lined up, the sign went out and the battle began. As soon as both teams hit center field – the sky fell, literally. Huge drops began falling on the field and within 5 minutes the area around one flag was a mud pit, ripe for sliding. I was fully expecting players to begin leaving the field, refs to call the game, or something of the sort; but no one left the field (not even this photographer). As players markers began locking up, shutting down, or not working they laid them down and began running to take flags. No one wanted to leave the field – especially knowing that going into the final battle there was only a 50 point difference. When it was all said and done, the NVA won by 5 points!
Overall the weekend was awesome!
The next big game for Battlegroundz is in September – again produced by 308. You can find out more information at: www.battlegroundzpb.com or on their Facebook account at: www.facebook.com/IndyBattlegroundz
A complete set of pictures from the event can be found at: http://www.facebook.com/PistolBrennan
See you guys soon!!!
Next UP: Coverage from War of The Worlds at Fort Knox Paintball!