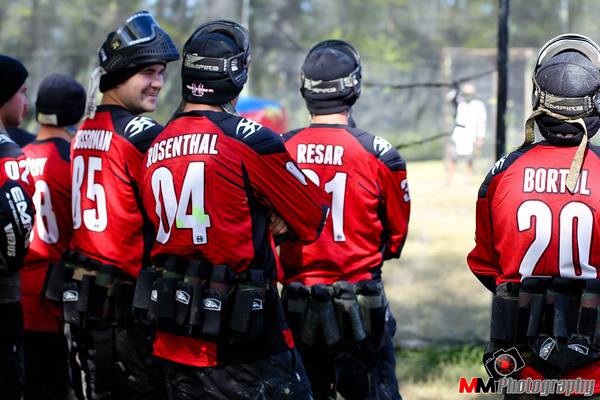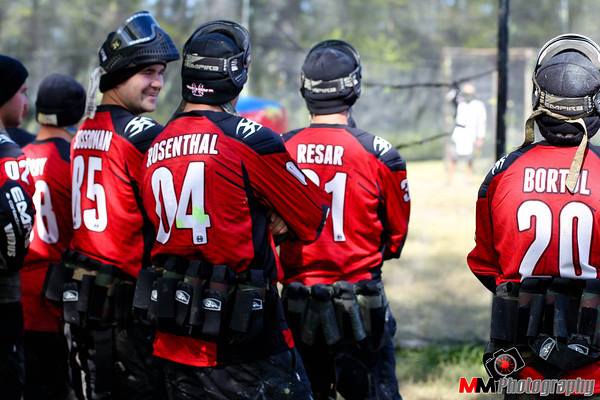 We've just heard from Omaha Vicious owner Karen Bortol that the team has picked up Keith DeVit Jr. and Luis Munoz after their official tryouts from last week. The duo will be joining the team at the PSP Chicago Open later this month. Vicious received over 60 tryout requests from players eager to join the pro squad but only extended 14 invites, ultimately choosing DeVit, Jr. and Munoz from the pack.
Munoz, along with his fellow teammates, won the 2013 NCPA National College Paintball Championship just months ago. Munoz recently guested with the Palm Beach Vipers in the PSP. DeVit, Jr. has played in multiple leagues including PSP, CXBL, and most recently at this weekends NPPL Northeast Open. He has played with Avalanche and the Hurricanes, to name a few.
Despite not being able to complete the entire tryout due to a minor injury that he suffered, Munoz managed to make the cut for the Chicago Open.
"He didn't do the 2nd day, but he could have," said Karen Bortol. "We are giving him a shot to prove himself. It's what we do…"
Munoz confirmed the injury via a Facebook message.
"I banged my knee up at the tryout a bit. After a bad dive it got sore and hard to move," said Munoz. "It's already back to 90% good. It'll definitely be 100% before Chicago."
New coach Todd Martinez will have his hands full calling the shots as Vicious re-enters the Pro Champions Division at the Chicago Open. His first foray with Vicious proved to be positive as the team decisively won the Pro Challengers Division, defeating Upton 187 Crew in the final match. He will have plenty of time to figure out a game plan, as the team has two scheduled practices in Omaha over the next two weeks, one with Chicago Aftershock and the other with Texas Storm.
Below is the full release from Karen Bortol:
Paintball gets hard on a team when real life starts to set in. Vicious was probably hit harder this year than in year's past. The biggest challenge for the team owners was to get a head coach, which was accomplished by bringing Todd Martinez as head coach and Chris Burgess as his assistant to the organization. The team had overcome a major obstacle toward achieving a successful season.

New obstacles had to be overcome when Phil Kahnk and Patrick Wingfield, both Vicious front dorito players would not be able to attend MAO. This left the team with eight to play the tournament and Bryan Bortol was switched from snake to dorito side to fill the vacant front spot. The team needed to add front players for more depth in the roster, as Phil and Patrick were offered jobs upon graduation from college.

Tryouts for the team were held June 1-2nd in Omaha for front players. Vicious had over sixty requests to receive an invite to the tryout. Fourteen received an invitation. Two players were offered a spot on the team, Keith DeVit Jr. and Luis Munoz. Both players will be joining the team for the Chicago Open. Keith has played in the PSP, NPPL and CXBL. Luis has played PSP and helped win the 2013 NCPA Championship for his college. – Karen Bortol