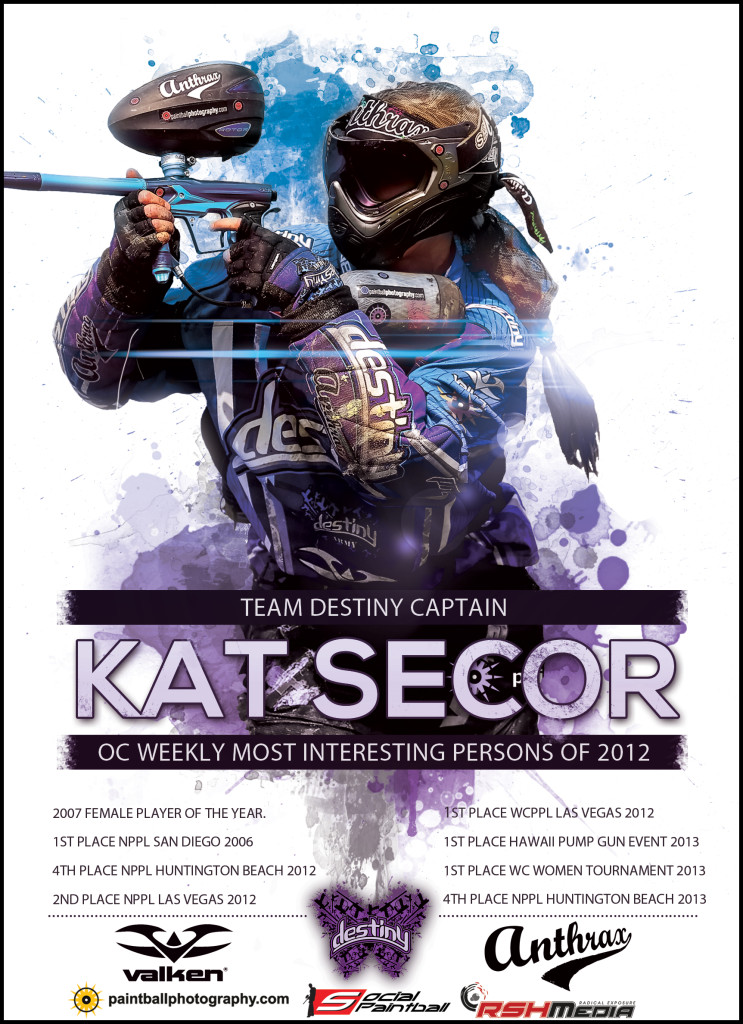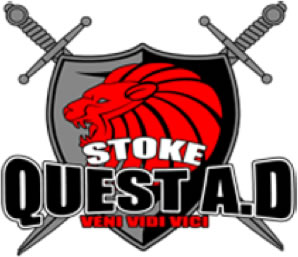 Kat Secor, captain of the USA based all-female Team Destiny, is going international, yet again, to compete in one of the top paintball leagues in the world and continue her quest to promote paintball as well as encourage more women to play the sport.  Kat will be guesting with the UK based tournament paintball team Stoke Quest A.D. to compete at the London Millennium this June.  She will also be hosting a clinic and a rental player scenario game the weekend prior to the London Millennium.
Andy Gill, team owner and veteran Millennium player, said, "We are absolutely delighted to have Kat join us for the weekend at Campaign.  Her knowledge and experience will be invaluable to the team and hopefully help us gain top spot in Division 3.  We have a young team who are keen to learn and want to win.  Hopefully Kat's presence will be the motivation they need to take them to the next level".
Stoke Quest A.D. are a UK based tournament paintball team who are currently in 2nd place in Division 2 (Race to 2) of the CPPS, the largest tournament series in the UK.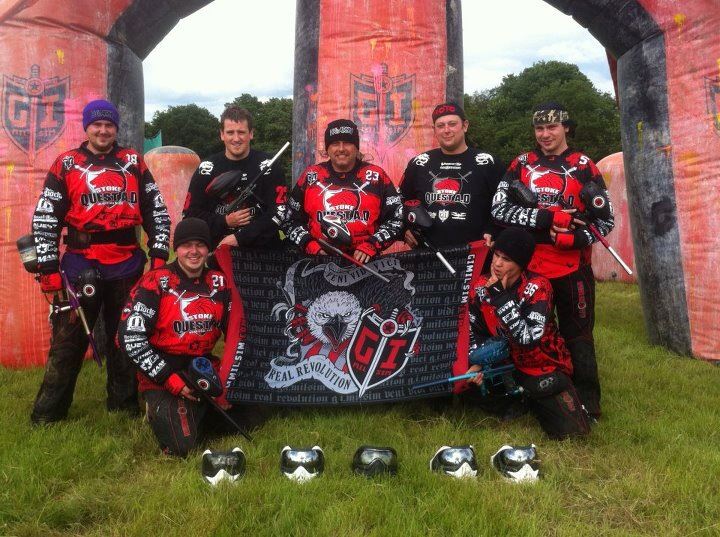 After a modest 10th place in Division 3 of the Millennium Series London Masters (Campaign Cup) in 2012, Quest are striving to improve their result in 2013 by drafting top female player Kat Secor.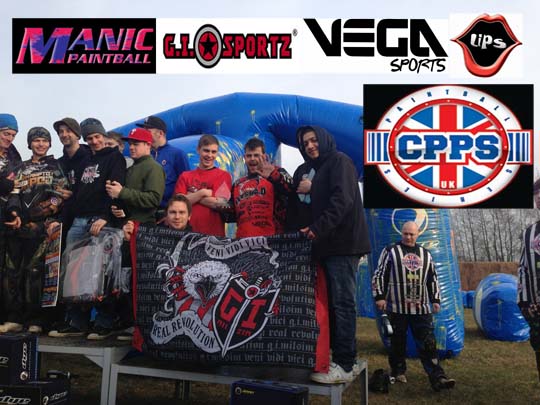 Kat will also be playing in a rental player scenario game hosted at the Quest Paintball Fields in Stoke-on-Trent.  This is a popular event with new scenario players based in the midlands.
Also, be sure to check out Kat's players clinic while she is staying in the UK.  It will be held at the CPPS on Sunday, the 30th of June.  For more information, visit this URL: https://www.facebook.com/pages/CPPS/111580955522223.
You can find Kat Secor on Facebook, Instagram, Twitter @KatSecor, and here at Social Paintball.  We are excited to watch her on this journey that's not to be missed.
Quest Sponsors
G.I. Sportz
Manic Paintball
Vega Sportz
LIPS Paintball
Quest Website: www.teamquestpaintball.co.uk
Quest Facebook: www.facebook.com/pages/Stoke-Quest-AD-Paintball-Team/165243686861173
Kat Secor's Facebook: www.facebook.com/KatSecor
Team Destiny's Facebook: www.facebook.com/DestinyPaintball