Each paintball event in a PSP season is a mini-Epoch, Wagnerian in scale and Salinger in composition. Brutal, harsh, elating and maddening – these events have the ability to pull every emotion from a player creating a virtual tempest in a teapot. Perhaps it is this weekend insanity that drives so many of us to continue playing? Either way, much like a good beer, there are always a myriad of stories that come to the forefront right after the event, and then there are the sweet, or sour, after tastes that come after you get home and realize practice is quickly approaching.
Here's a list of our 5 Winners and Losers from the PSP Mid-Atlantic Open.
Winners:
San Diego Dynasty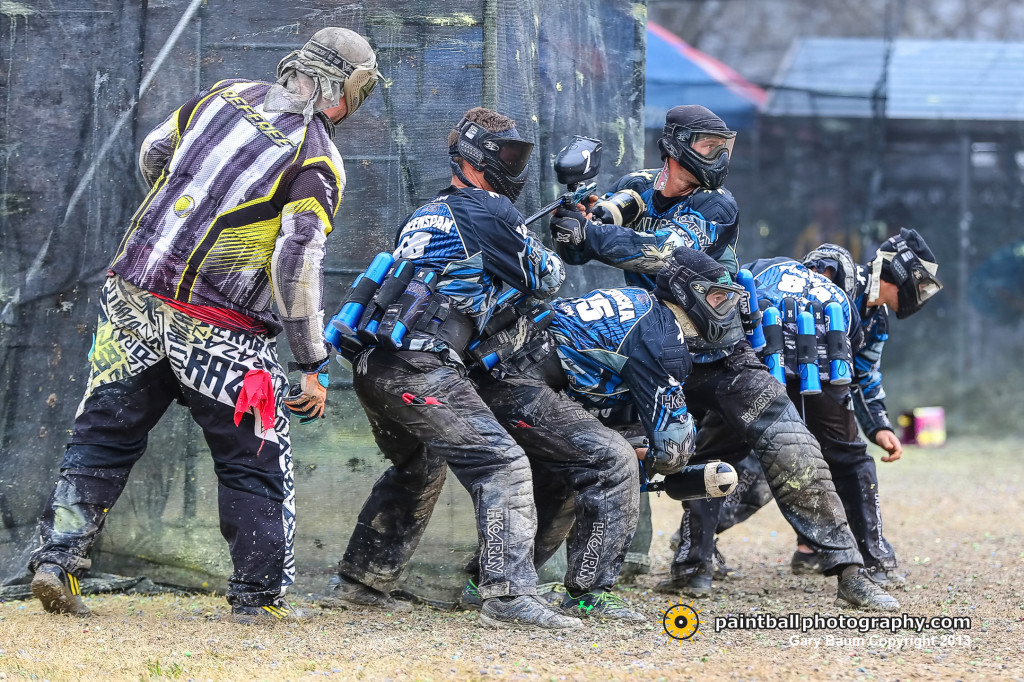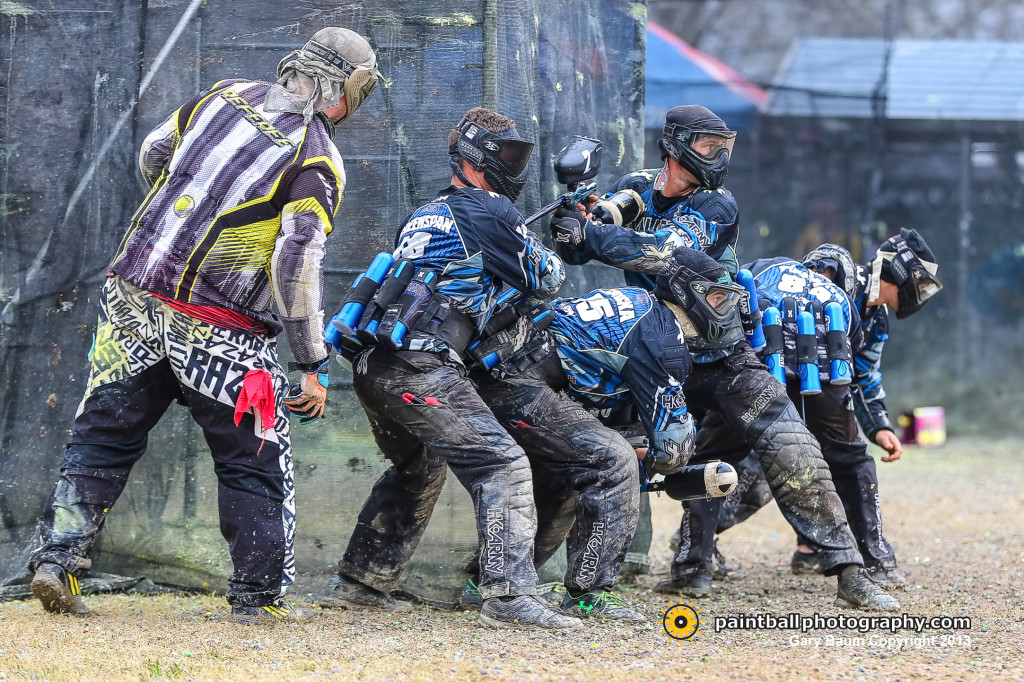 Dynasty improves to 2-0 on the year in tournament victories (with a total 12-1 record), solidifying their place atop the paintball heap with stellar off the break shooting and playing a defense that is seemingly impenetrable. While the individual stats may not show it, the point's spread proves that Dynasty is playing the best paintball in the world, as they are averaging 5.46 points per match, and are holding opponents to a salty 2.46 per outing.
Tampa Bay Damage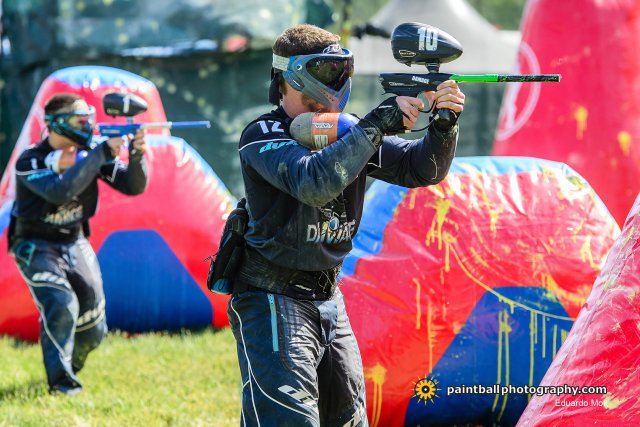 Just because you don't win an event doesn't mean that you didn't accomplish anything. Unfortunately, Damage has fallen just short of the podium twice this season. On the flip side, Damage has blown through the competition to make it to the finals twice, and is easily the 2nd best team in the PSP. Also, it's encouraging for fans to know that Damage is not being out played – they're largely beating themselves – and that their best paintball is still to come. Coach Kevin is doing an excellent job with the team and it's only a matter of time before they pick up W.
TonTons Flinguers
You read it right! The TonTons have survived to play another day in the best division in paintball. Quite a feat for a team who has to deal with the headaches of international travel, and adjust to the American styles, referees, and speed of the game. Their wins have been modest, but they've been competitive in almost every match, holding X-Factor, and Ironmen to under 5 points at MAO.
Edmonton Impact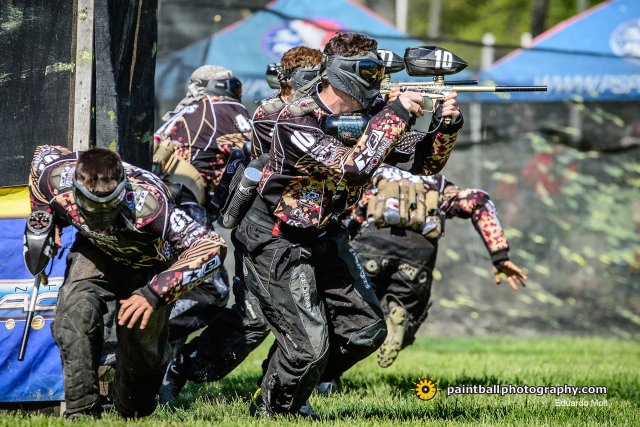 It's been a tough year for the Canadian based squad, but in two short events they've proven that they can contend. It's only a matter of time for the squad to become acclimated with their new members, which is when they'll begin to really click. The team is stupid-fun to watch as they feature some of the hottest heads in the game and wear every emotion on their sleeve. You can expect Edmonton to be in the finals by the end of the year!
Omaha Vicious
After a disappointing first event, Omaha vicious was able to step up and reclaim a position in the Champions division, defeating upTon 187 cRew (4-1). The team was able to don their famous Sunday Reds for the first time in several events, and new coach Todd Martinez seems to be fitting in with their scheme well. Hopefully they'll be able to keep it up!
Losers:
Houston Heat
It was another rough event for Houston Heat, who in their freshmen year won three out of five events. So far their sophomore season has featured uninspiring play, and two fifth-place finishes with an overall record of 5-4. Houston has been uncharacteristically spotty on the defensive end of the ball, allowing an average of 4.0 points per match, while posting a high 5.33 ppm. Can the super star team turn it around for the rest of 2013? Only time will tell!
Los Angeles Ironmen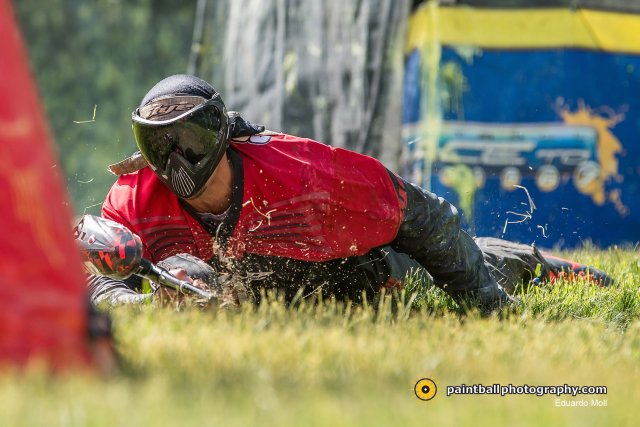 During the offseason the Ironmen underwent drastic changes as the Hinman era began for the DYE flagship team. Unfortunately, it hasn't been pretty – yet. In two events the team has placed sixth and fourth, however one could argue that their first event was not a true test as they were fielded against upTon 187 cRew, Seattle Thunder and the new TonTons. However, front player Marcello Margott (#33, PBA 5 rank) is still performing at a very high level, which gives the team legitimate hope.
Los Angeles Infamous
The other team to claim LA home is also having difficulties on, and off the field. Infamous had a year for the record books last season, doing their best in the PSP since possibly their joining Pro RaceTo-7 league in 2009. However, injuries and a missing coach have really taken their toll on the team. A seventh place finish at the MAO pitted them against Chattanooga C.E.P. for relegation into the Challengers division. We're not sure anybody saw that coming this time last season!
Chattanooga C.E.P.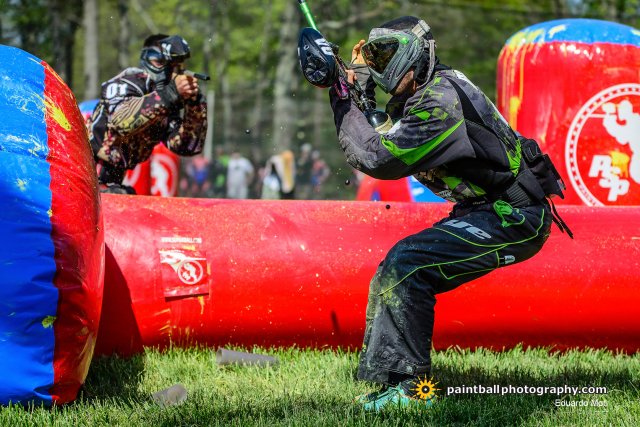 So there's good news, and bad news. The good news is that C.E.P. will now be playing against teams with similar schedules, talent, funding, and experience. In this way, they have a lot of potential to win the Challengers division. The bad news, is that Cinderella only comes to the ball once, and then leaves without a shoe. Hopefully C.E.P. will keep their shoes on because nobody wants to see them fall to the bottom of the barrel.
Moscow Red Legion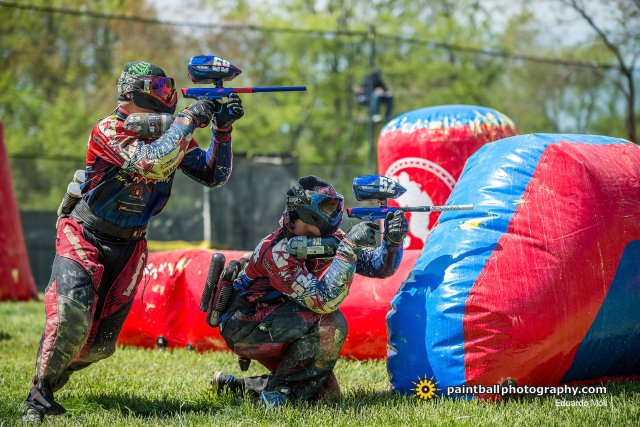 Unfortunately, only the die-hard fan boys – and girls (here's looking at you Marjee!) – did not see this one coming. Last season was difficult, even while sporting several of the best players in the league. With their departure, and the departure of long time head coach, everyone in the room knew it would be difficult for Moscow to survive in this new format, but I'm not sure anybody wanted to admit it. And how can you? They're the best PSP team of all time. Hopefully they'll bounce back from the Challengers Division and into the Champions, where they belong.