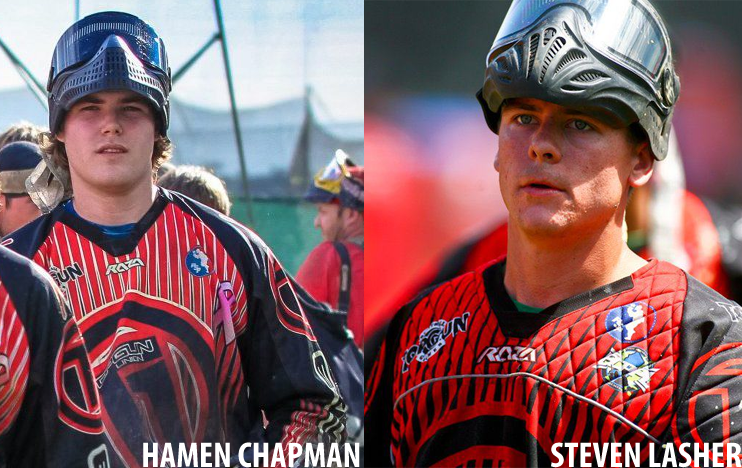 Social Paintball has confirmed that Steven Lasher and Hamen Chapman are headed back to their former stomping grounds with Trenton Topgun Union. Both players had a stellar year in 2012, where they were a part of the Topgun squad that took first in Division 1. Primarily a snake player, Lasher should reclaim the starting position on the Topgun roster and provide the team with an extra bit of speed, while Chapman should easily grab a starting position on the back line as he proved to be one of the best back players in the league. From a Trenton perspective, the return of these two players greatly improves their chances at winning a Challengers Division title, and thus, moving into the Champions Division.
"We are all excited to have them back, it will be like they never left. After our success at MAO this will not only help us get to the next level, but also compete at the next level," said Matt Renschler. "There were no hard feelings when they left and they realized they missed being home playing with their friends and family. We are super excited to bring our A game to Chicago next month."
Sources close to the situation are claiming that the pair had decided to make the move before the end of the Mid Atlantic Open, where they played a combined 5 points, citing the lack of playing time with the French based TonTons as the impetus for the decision. As this is the case, the loss should not hurt the TonTons immensely in the immediate, however does hurt the team's overall depth and takes away the American experience and knowledge that Lasher and Chapman brought to the table.