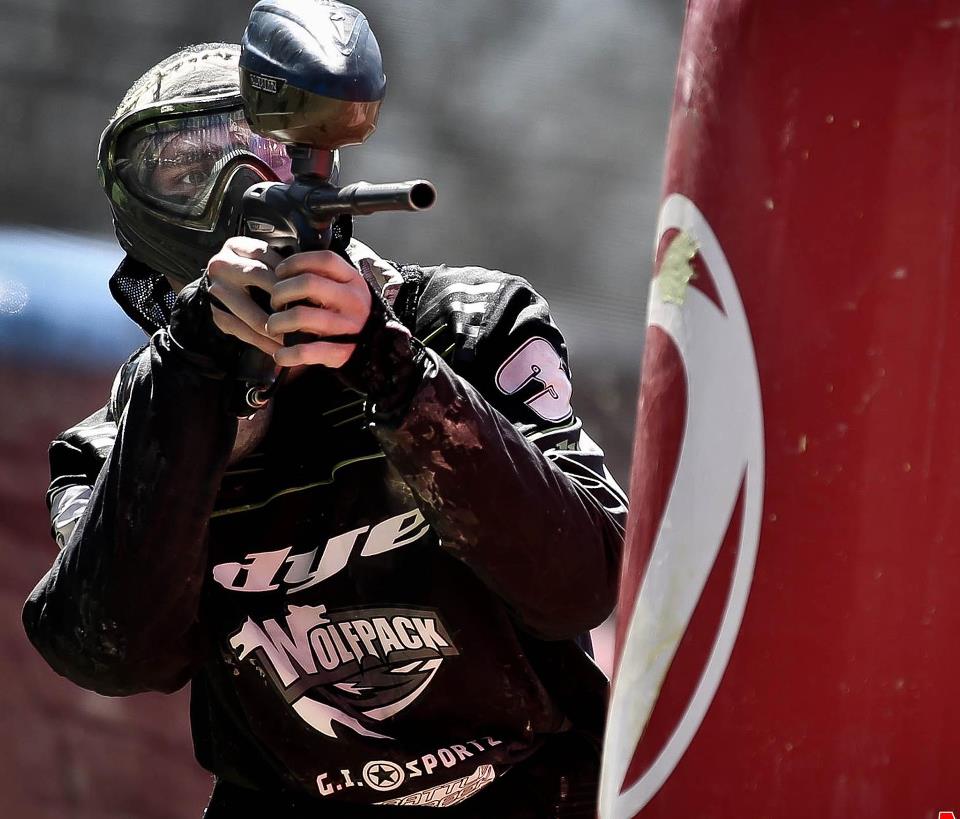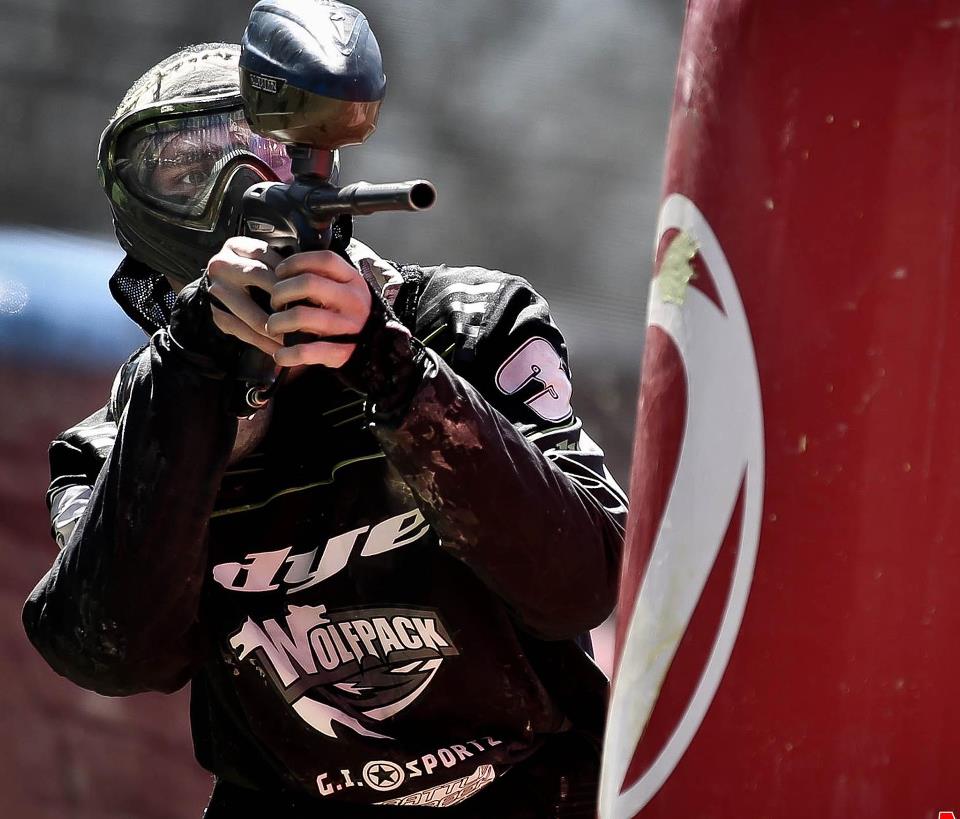 Wolfpack is more than ready to bring it this season with a vengeance. They have been stomping people throughout the divisions over the last few years and are ready to leave their mark on the PSP. Looking for their chance to go pro this season is going to be crucial for the team as they fight their way through what is sure to be an intense year.
How long has the team been playing psp?
Wolfpack has been around in the PSP for two or so years now. We played one event in 2010 in Division 1. Then we reworked our entire roster. We filled it with our core, plus some local young kids looking for a chance to get some experience. We played D2 in 2011, getting 2nd in Chicago. Continuing with that roster we played four events in 2012 in Division 1, and finished middle of the pack. We decided we no longer wanted to be a journeyman team. So we kicked our own asses in the offseason devoting all of our spare time to getting ready for 2013. Dallas was a great start for us, now that we have something to build on, we are now going to put the pedal down even more. The feeling of success is very addictive and I can confidently say we are hooked and ready to do what it takes to achieve more.
What field does Wolfpack practice at?
Our home fields are all of the Prestige Paintball Parks, Meadowlands Paintball (which is across the street from Giants Stadium…Sorry Jets fans, until you win something I'm gonna continue calling it what I please), and Battle Creek Paintball.
So Tim, what do you think of the PSP Dallas Open?
The event has been great, everything has run smoothly and on schedule. The venue itself is great as well, although I have to admit I haven't seen much of it aside from the player pits. Most importantly the weather is spectacular, it seems like the curse of the event one and its historically unfriendly weather has been avoided.
So how was the team feeling going into Sunday?
As far as the team is concerned the weekend had been pretty good, we were leaving prelims 4-0 with a first round bye in the playoffs. There wasn't much more we could really ask for.
What were some of the high points for you guys so far in the prelims?
To be honest it's hard to name any certain high points, this weekend has gone by so fast it's hard to remember any individual moments. Obviously any win we've earned so far has been a highlight, but aside from that just being able to spend this vacation away from the wintery weather of the northeast with my friends makes this entire trip worth it.
How did you guys feel about your bracket going into the tournament?
Coming into Dallas when we found out our brackets we felt the same as we do every event, no matter who we draw we have to beat them. I can say we were excited to draw some good teams in prelims, as after the mixed bag of finishes we had last year, we wanted to continue to challenge ourselves and beat some of the top tier teams.
Who in your brackets looks like they are gonna be some of the top competitors this season?
So far it's hard to say who are going to be the top competitors in our division, since there has been a lot of roster changes in the offseason. From what I've seen and played against in the past two days I can say that VcK playing with a roster of 6 seemed like a strong team, and T1 having won the series last year even with a few roster changes still seems to be strong. As far as teams outside of our bracket I know that Revo is a roster full of smart and dedicated young kids. Grad always seems to be one of the teams to keep an eye on, and I've heard a lot of good things about Royalty. Lastly, although it seems like they aren't advancing this event SDA I believe will be a top tier team, with Hinman at the wheel it's hard to see them not succeeding.
4-0 going into Sunday what do you think is working well for you guys?
Haha, yeah 4-0. It's a first for a lot of us on the team and it feels great, though the tournament isn't over and we aren't about to let this get to our heads. It's going to sound simple but I think what's working for us, is the fact that we are playing our game the entire time. We have stuck to our original strategy the entire time and it's proven successful. Most of all though, what's been working best for us is our Dye DM13's and UL gear, as well as the amazing paint from GI Sportz.
What are you guys going work on to keep this winning streak up?
Paintball is a fairly simple game when you break it down, you can divide the game up into basics. To continue the win streak we need to perfect the basics and learn from our mistakes. It's hard to do this mid-tournament, but with our coach and our pit staff we've been able to identify and remedy problems faster than ever, which in a game of inches and seconds is absolutely crucial.
Who is playing well for you guys right now?
I can honestly say that every single person on our roster is playing well for us right now. With the amount of practice we've put in as a team through all the inclement weather since we got home from World Cup, it seems as if everyone on our roster is on the same page physically and mentally.
Any words of advice for some of the other teams in your position in the other divisions to come out strong?
I can't really offer up and words of advice in regards to teams playing, but I can say this, our philosophy has been that the next tournament starts the second the last one ends. The time in between and how much work you put in directly correlate to how well you will do. The amount of work we put into this the second we got back from World Cup last year is scary. To think that through all the inclement weather and the offseason grind where there are not many other teams to practice against, we barely took a weekend off for a holiday, is impressive. The point I'm trying to make is this, prepare adequately.
What were you guys expecting going into that quarter finals match against Revo? Especially since they had already played one game that morning. How did that match go?
For the month heading into the event we had three doubles against Revo, so we had some idea as to what they were capable of and their style of play. We felt we matched up really well with them when we play our best ball. Our one concern was the curse of the bye round, when one team is coming in hot off a win earlier in the day and the other coming in flat off of a bye, luckily we came prepared got to the field early and got warmed up earlier than we normally would have. If not for this I feel like the outcome would have been a lot different. Once the match started they played the layout almost exactly how we thought they would, minus a few changes off the break. We knew they were going to push tapes hard and not go crazy running up the center, so we wanted to contain their dorito side and get ours to push. I think the 2nd or 3rd point for us was really quick, where we had two kills off the break and one shortly after. Once we knew our lanes were on it was just about executing our containment plan. The game was one of our harder ones since both of our teams were playing heads up down the tapes. We caught a few stupid penalties from players who I'll not name right now,*COUGH* Strazza *COUGH*. But seriously, the game was relatively back and forth with us coming out on top. It's hard to really give any play by play since I was on the field for the most part. I have a lot of respect for Revo though, and it's a shame we had to play them so early in the bracket, I would have much preferred to have played that game out in the top four.
Your Semi-Final match was against Sacramento DMG, how did that match go? Did they do anything you weren't expecting?
The semi final game is a different story, we had never played against DMG before and were only able to scout them minimally. We knew they liked to utilize the middle of the field to get their dorito side going. What we didn't expect though was for them to switch it up on us and push the snake side harder. I believe at one point we were up 3-1, but as soon as they realized we were taking corner every point they turned 2-3 guns on that lane and it got messy. I think I walked off one point thinking, "I've never seen that much paint dedicated to one lane before." Needless to say since I was our snake corner I was walking off covered, not my proudest moment. DMG was a great team and deserved to come back and beat us, but it's hard to think that we might have thrown the game just a little bit by not switching things up. This is a hard lesson to learn but it's something we're going to take with us the rest of the season and improve upon.
The 3rd and 4th place match was against Oakland Fuzion, did you guys have a specific game plan against them? How did that match go?
After the 4-3 loss to DMG we were up against Fuzion for the 3rd/4th place game, that being said Fuzion is a team we historically have not done well against so we took it upon ourselves to put the previous game behind us and come out swinging. I can't say we had any specific game plan. From what we scouted on them, the way they liked to play the layout kind of played into what we wanted. Once that first buzzer went we came out like a team on fire, all of our energy being focused into winning what would be our final game of the tournament. The most I can gather from our coaching and pit staff was that our lanes were really on point off the break, and any millisecond where they dropped a lane we jumped through it and took as much ground as we could on them. Fuzion is a great team, and I'm glad we finally pulled a win off against them especially considering the circumstances and what we stood to win or lose.
Thanks for the opportunity and thanks for the well wishes. I look forward to the rest of the season and a lot more wins on the board. I also want say thank you to Dye Paintball, GI Sportz, Prestige Paintball Parks, and Violent Triggers.
Photo credit: MMphotography.com