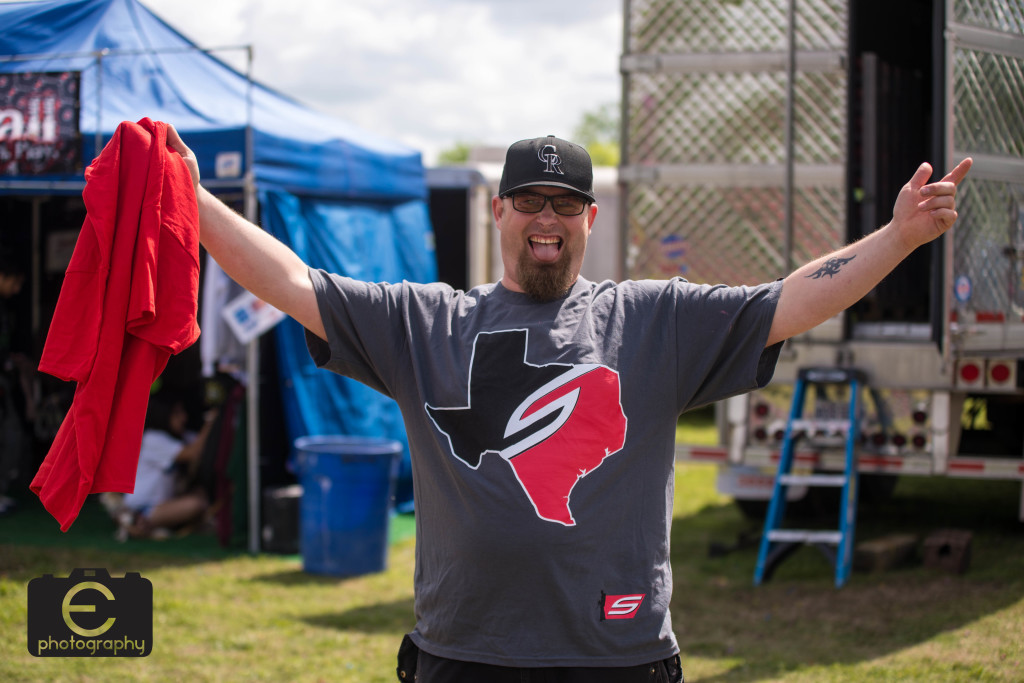 The AXBL recently held their second event of the season at Cousin's Paintball in Dallas, TX, officially known as the AXBL-Lite G.I. Sportz Open. The weather held up great for the the two day event and teams came out in swarms to compete. There was a total of 56 teams signed up to play across all divisions. The atmosphere at the AXBL's is what I love the most. It's a family-friendly atmosphere with parents, siblings, children and even pets at the field showing their support. Everyone seems to know everyone, too.
Steve Rabackoff and his crew continue to put on a great event with very few hiccups, mostly out of his control. The Team Zone reffing is top notch for a regional event, as well. Having personally attended the AXBL last year, I could see the improvements that were made. When compared to other regional events, the AXBL is definitely up there with the best of them. This year there are more and more vendors showing up. We were there in full force with our booth and filming the event, of course, but there were also other vendors. Gangster Paintball, Risk It, the Maui Wowi Hawaiian Smoothie Stand, Southern Magic BBQ, Planet Eclipse Gun Tech and even G.I. Sportz had some gear on sale.
It was a great weekend with some winners and some losers, but everyone seemed to have a great time…including first timers. I had the pleasure of speaking with a few of the newcomers and their parents. It was encouraging to hear that they would be coming back to support the league. Talk about growing the sport! The next event will be the AXBL DYE Precision Open on June 1st & 2nd at Paintball Zone South.
Here is a quick recap of the top three finishers in each division.
Div 3 Race to 4
1. ac Dallas
2. Certified Hater Academy
3. OKC Sonics
4. Team Brutality
Div 4 Race to 2 (5 man)
1. APEX Predators
2. BOHICA
3. BVO
4. Looney Asylum
Div 4 Race to 2 (3 man)
1. ac DFW TOO
2. BOHICA
3. S.A. Freeballers
4. TX Rush
Div 5 Race to 2 (3 man)
1. Black Sock Mafia
2. Looney Asylum
3. Looney Asylum 2
4. Infliction
We will be releasing a video of the event soon. For now, here are some photos of the event by Elizabeth Clanton. You can see the rest of the photos on the Best of AXBL #2 Facebook album.
2013 AXBL – Event 1, Planet Eclipse Open