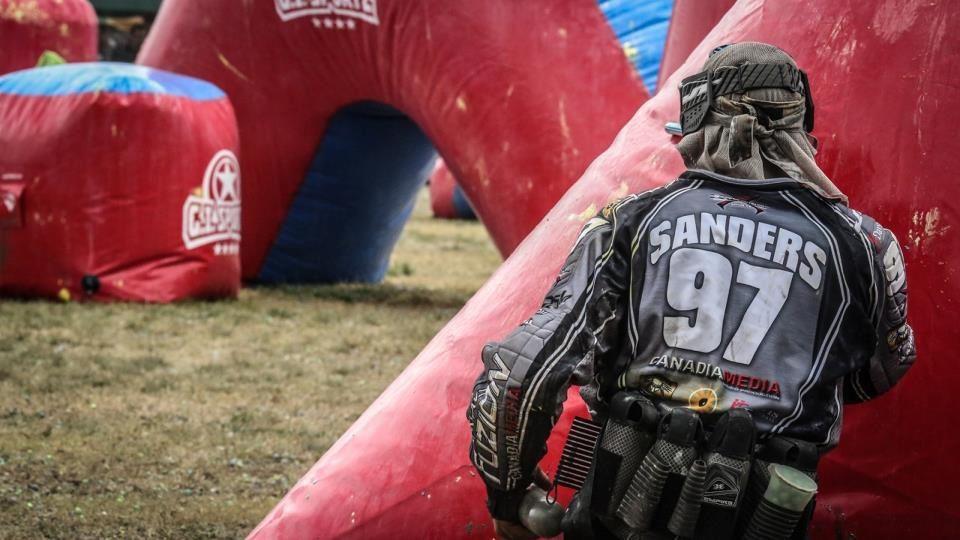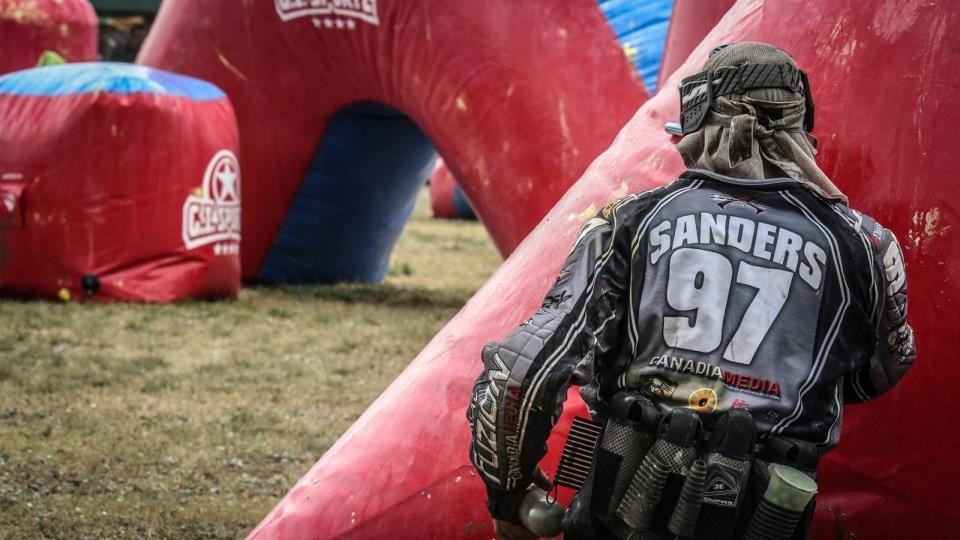 Oakland Fuzion has been around since 2005, dominating much of West Coast divisional paintball since their inception. Their organization is lead by Feddy Cummins and Nita Cummins, and they have lofty goals that don't just end with them getting into the Pro ranks in the PSP.
Okay Feddy, lets start this off nice and easy. How many years has the Fuzion organization been around playing paintball?
Fuzion has been around since 2005.
What is your role on the team?
My role on the team is Co-owner along with my Wife Nita, Team Captain of our D1/Semi Pro squad, Coach of all our divisional teams and Player on our D1/Semi Pro team.
I understand that your wife Nita helps out on the team could you explain her role and how she helps you guys out? Also what's it like having the person you love be an intricate part of the team?
Nita's role on Fuzion is a big part of our success and how smooth our organization functions. She's like a Mother to all the kids on our team. Imagine having 50+ kids! She keeps everything organized from practices, tournaments, sponsorship and anything else that the team needs. It's a demanding and stressful load, but she handles it extremely well! We have those moments where we disagree with things, but being together for 19 yrs has equipped us with all the tools we need to compromise with each other and work through the stressful times.
Why did you pick the name Fuzion?
Fuzion was started by Stan Kosla back in 2005. Unfortunately I'm unable to ask Stan why he chose Fuzion because he passed away in 2007. He was heavily involved with paintball in Northern Cali and his passion and love for the sport lives on through us. I'm sure he would be proud to see that the team that he started in 2005 is in the reach of being a Pro team.
Who are some of the other key figures on the team?
All of the players on our D1/Semi Pro team are key figures. They help with developing our Divisional players. But honorable mentions go to: Carlos Torres (Canadiamedia) and Jake Schnoleker (Kany Films) they are a big part of how we market Fuzion and all of our sponsors thru our videos. And between Dylan Boyum (IG: @dboy_fuzion21), Carlos Torres (IG: @canadiamedia) and I (IG: @oaklandfuzion) We make sure we keep our social media updated daily thru Instagrams, Twitter (@FuzionPaintball) and our Facebook page (www.facebook.com/FuzionPaintball)
What other teams did some of the players come from?
Ryan Pruitt plays with SF Explicit, Carlos Torres has played with Aftermath, Spencer Tann played with XSV, Rob Baker played with Critical, Feddy Cummins played with Bad Intentionz and Explicit, Dylan Boyum played with Royalty and Rodents, Mark Spiegleman played with Royalty and Mammas Boys, Mike Sanders played with Bushwackers, and Tyler Banta played with Rodents.
What league and format did you guys start in?
Fuzion started in XPSL, which was a 7 man feeder to NPPL.
When did things really start picking up for Fuzion?
Things don't just happen, so I would have to give credit to our novice year in XPSL back in 07-08 when we won first place, four out of the five events. I believe this was the year that opened people's eyes to Fuzion being a dominant team with a lot of potential. We won two first places the year Mike Hinman switched his WCPPL league to XBall (Race-To). This was the turning point for Fuzion and where opportunities began to open up, which allowed us to commit to PSP Division 1 last year in 2012, placing 4th overall for the season.
How did the first few years for Fuzion pan out? Were there any moments when things got tough and if so what was going through your mind to keep you going?
After the 07/08 year, some of our players went on to go pro with the Bushwackers and XSV. The rest of them decided that they couldn't give 100% because of college. With Xavier Perry Linn and myself the only ones left, we had to rebuild Fuzion and started playing the WCPPL, which is now a feeder to PSP. It was a very tough year for Fuzion. It's pretty tough when you lose a core player, but to lose the entire team, was a serious blow.
What were some of your favorite moments with Fuzion?
Definitely the 07/08 season in XPSL. With us being new to Xball at the time, I would say winning our first WCPPL tournament, because it was such a scrappy division. Another moment that stands out is when we got to play on the Pro field at the Phoenix Open 2012. It was an amazing feeling to get to play in front of the sold out bleachers and have Matty Marshall and cast commentate us.
What are some of your favorite things about traveling to events?
I love everything about traveling to events. From packing our luggage, checking into our flights, waiting to board, staring out the window on the plane, landing in another state, taking the bus to our rental, driving to our hotel, meeting my team at the field, seeing the people that you don't really know but you see them at every event and you look forward to seeing them, checking the team in, walking the field, game planning, team dinners, scouting games and last but not least competing.
What were some of your favorite events with Fuzion?
All of WCPPL's! Phoenix Open 2012, MAO 2012, Chicago 2012, and World Cup 2012. Galveston would have been a good one, but with the tornado warnings, heavy rains, high winds and the mud…definitely made this event the least favorite.
I know that you have built a multi-divisional organization, what were some of the benefits of making the move to a MULTI-team, MULTI-divisional organization?
The benefits of having a multi-divisional team is that you get to raise all of your talent in house. A farm system, similar to the MLB. You develop these kids from the bottom and in the end you have a product that is molded into a skilled paintballer with a good competitive attitude.
How many Fuzion teams are there now?
We have six teams at the moment. A D1/Semi Pro team that plays the PSP, a D2 team that plays PSP, a D3 team that plays WCPPL, a D4 team that plays WCPPL, another D4 team that plays WCPPL and a team that will be playing local events to gain some experience before we feed them through the WCPPL.
Are there any players on those teams that look promising for Fuzion in the future?
There are a lot of good players brewing in the divisional system that are looking very promising. Just to name a few: Dani Nelan (D2), Jordan Boyum (D2), Devin Cuevas (D2) Dakota Salcedo (D2), Emmett Smith (D3), Mandeep Pabla (D3), Carson Graber (D3), Elijah Cummins (D3), Bobby Moon (D3), Randeep Pabla (D3), Joe Sanchez (D4), Bryce Foster (D4), Corbin Beck (D4), and Andrew Kimball (D5). Everybody else that I didn't mention has potential, but these are the ones that stand out.
What leagues do you all play in?
WCPPL and PSP.
What kind of goals are you setting for the year?
Our goals as an organization will remain the same. Our goal per team is, win the series in D1 PSP and take 1st in at least one event. And hopefully make the jump into the Challengers Pro Division. For our D2, we want them to place top 4 for the season and win 1st in at least one event. Our D3's have high expectations since they came off of a dominating D4 season last year winning a couple of the events, placing 2nd in Vegas last year and winning the series. So this year I wouldn't expect anything less. We have a new batch of players on our D4 teams. This will be the first regional event for most of them. I would like them to do as well as our D4 squad did last year, but realistically, I just want to see them gain tournament experience and grow this season. This will be a learning year for our new kids.
How did the teams look in your prelim bracket for PSP Dallas Open?
The teams that we drew in Dallas were Scottsdale Evolution, Tampa Bay Notorious, Trademygun Outlaws and Grad Moscow. Evolution has a lot of potential, but during our match, it seemed like they weren't playing as a team. I'm sure they'll be tough as the season unravels. Notorious was much improved from last year. They almost caught us slipping and stole the match from us. I can see them improving every event. Outlaws were having a rough event up until our match. We knew some of their players from RNT last year. They beat us down! Beat us in every aspect of the game. Not sure why they struggled during the other matches, but they will be a contending team. Grad Moscow, is a great looking team. They have a very methodical game. They lane well, great gun skills and move as a team. They're a very consistent Sunday team.
Are any of them gonna be real competitors this year?
Definitely!
Going into Sunday, how did you guys try to prepare for you VcK Ochos match?
We had a chance to scout them on Saturday. So we knew their strengths and weaknesses. We put together a pretty solid game plan during our meeting Saturday night and touched up our assignments prior to the match.
How did that match go for you?
On paper it looked like we would win a little more convincingly. But as the match went on they had a lot of fight in them as well. They countered and adjusted well to what we were doing and vice versa. Although we won in OT, it was a dogfight and fortunately we pulled out on top and advanced.
In the quarter finals you beat Grad Moscow, can you break down that match?
We learned a lot from our prelim match against Grad. We went up 3-0 during the prelims and decided to switch into a more conservative mode and it played right into their game. They ended up scoring a few unanswered points and managed to tie it at the end of the match. When we were playing our game as the aggressors we controlled the tempo of the game. So we brought out our game plan that was working for us early in the prelim match against them. We attacked both sides of the field and won 5-1.
What happened in your semifinals game against Boom?
You have to give credit to this team. They came off a very successful D2 season and quickly established why they had success the previous year. They are extremely good at laning and pushing up the field. I hate to say it, but we took them lightly and we paid for it. They left us dusted and disgusted and winning the match 1-5.
Playing Wolfpack in the 3rd/4th finals how did that game play out?
We had some very good matches last year with Wolfpack, with us winning all of the encounters. But this is a new season and they have definitely improved from last year. It's always hard mentally to come off of a loss and compete, especially when you get so close to playing for 1st and 2nd on the main field. We were defeated mentally from the Boom game and it carried over into the Wolf Pack match. But not to take anything away from them, they played well and beat us.
Are there some things you guys are going to be working on for the PSP Mid-Atlantic Open?
Most definitely! There's always room for improvement, so with that said we will take in all the information from Dallas and look to improve in the areas that we feel made us come up 1 game short from the finals! Grind, grind and more grinding!
Thanks for your time Feddy, good luck at MAO next week!
Photo Credit: Paintballphotography.com