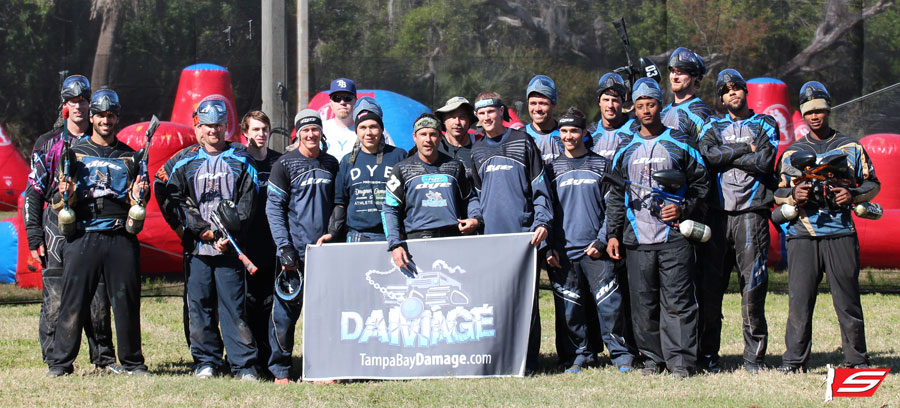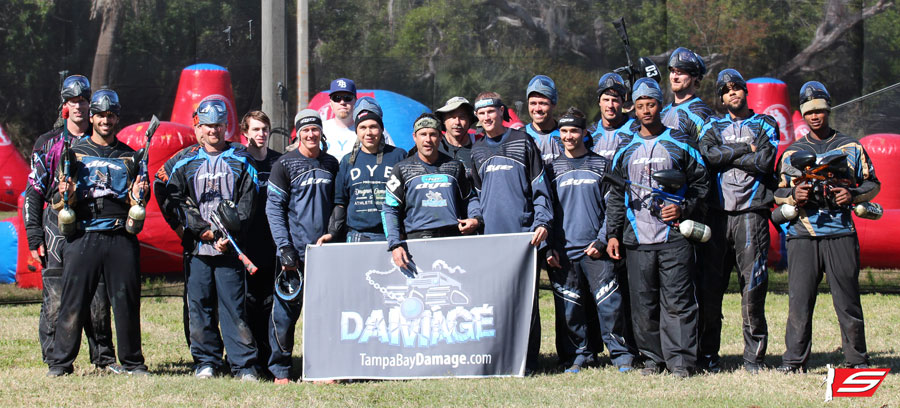 After the success we had at the Tampa Bay Rays Fan Fest, a few of the Rays players showed some interest in going out and playing paintball. We spoke with Kyle Farnsworth and he suggested we do it on their first off-day from spring training down in Port Charlotte, Fl. To be honest, I wasn't sure what to expect, this could be fun but this could also be completely lame.
We got to Allstar Paintball in Port Charlotte around 10ish and started showing all the guys on the Rays how to use the DM13's, just to make sure we weren't the cause of anyone blowing their eye out looking down the barrel. They got decked out in Damage Dye jerseys and masks, then got on the xball field with a similar layout to the Dallas PSP coming up this week. At first we just wanted them to play against each other and get a feel for things.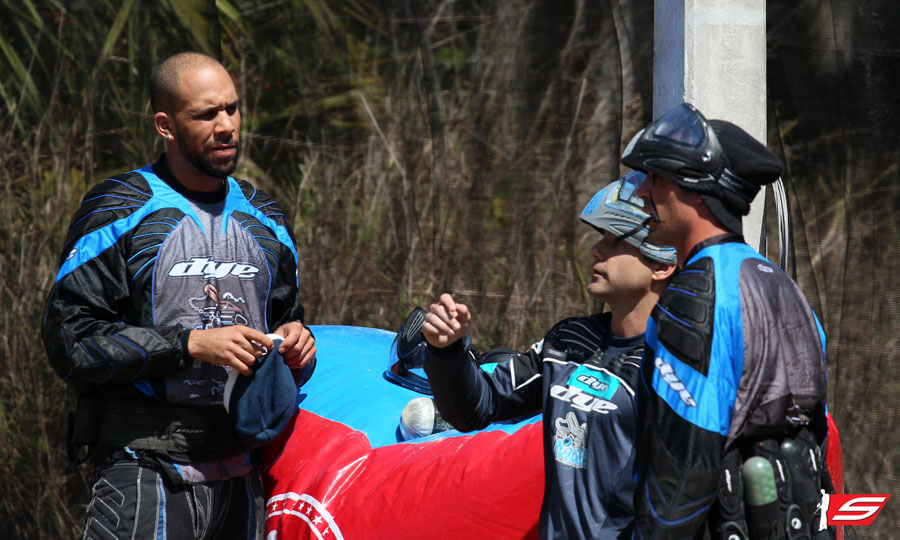 Now, I expected them to be just like any other person completely new to paintball which is why it surprised me to see some of them switching hands and shooting correctly. You could tell a few of them have played before.
The Rays players that showed up to play were:
David Price
Matt Buschmann
Marquis Fleming
Kirby Yates
Matt Moore
Jeff Niemann
Sean Rodriguez
Tim Beckham
Kyle Farnsworth
They played great against each other for a few rounds, shooting the crap out of each other with the DM13's set on ramping. I figured they weren't going to run around too hard and risk getting hurt but you could tell when the game started and their adrenaline was rushing they were running as fast as they could and diving to the ground. Their reactions were priceless. After shooting a player, they'd go nuts and after the first game was over and they all lifted their masks every one of them had a smile on their face, a sure indicator they were having a great time.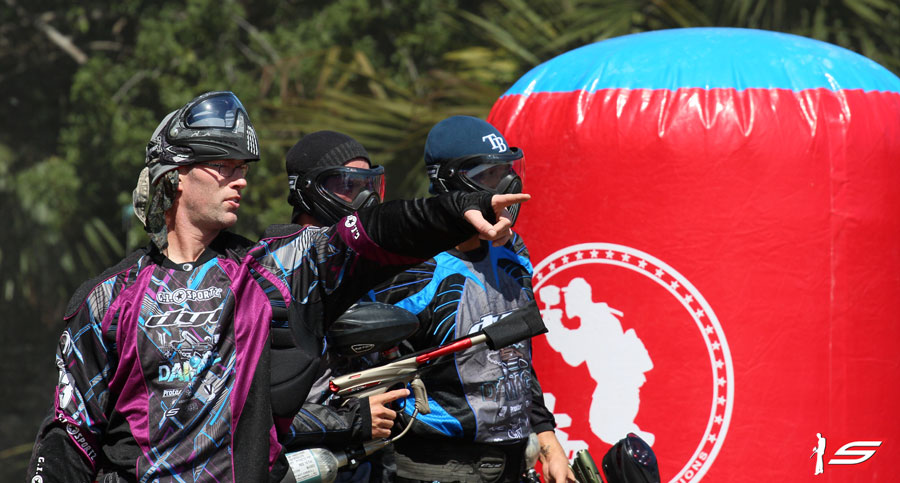 After a few games we started mixing in some of the Damage players (Chad Busiere, Alex Spence, Alex Young, Timmy Propst, myself [Holliday]). So, Chad helped out one side and I jumped on the other, we just took the back spots and shot our guns, no need to fuck these guys up on what could be their first paintball outing. Not until they actually shot me a few times. LOL. After that I got the go ahead to get loose and ran a quick point running down the last Rays player just about to bunker the hell out of him before he stood up and yelled "Heeeeet." Timmy, Chad, and both Alexs got to work over a few of the players but they never seemed to mind getting shot out. They were still having a great time and running around like crazy.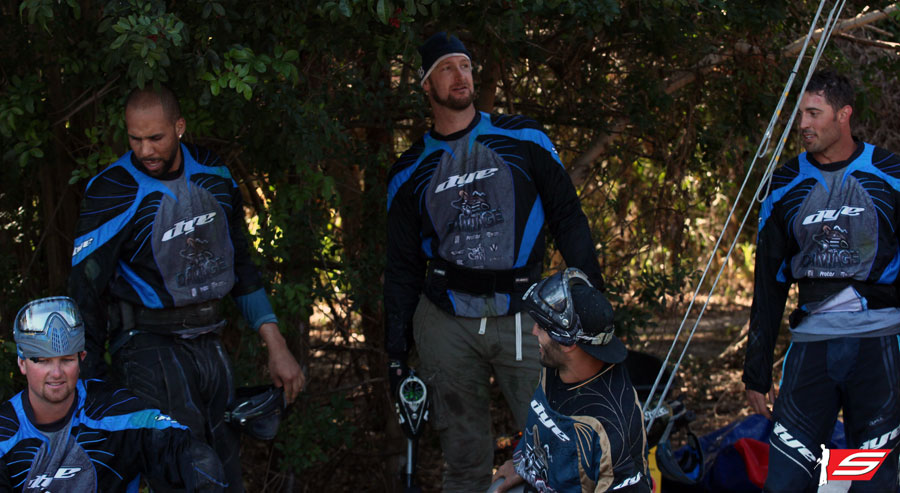 All in all, it was a pretty fun day playing paintball. Although I go to games every now and then I've only knew a couple of them for the others this was my first time meeting them and was surprised how cool and laid back they all were. I don't know I guess there is stigma that a pro athlete is cocky and somewhat of an asshole but talking and joking around with these guys all day proved everything wrong. In the end the players must of thanked us five or six times for letting them come out and play.
I didn't know this but that day David Price was on his twitter posting photos of him playing so with his over 1.4 million followers you could easily say our relationship has grown stronger and Tournament paintball's exposure to the outside world has widened.