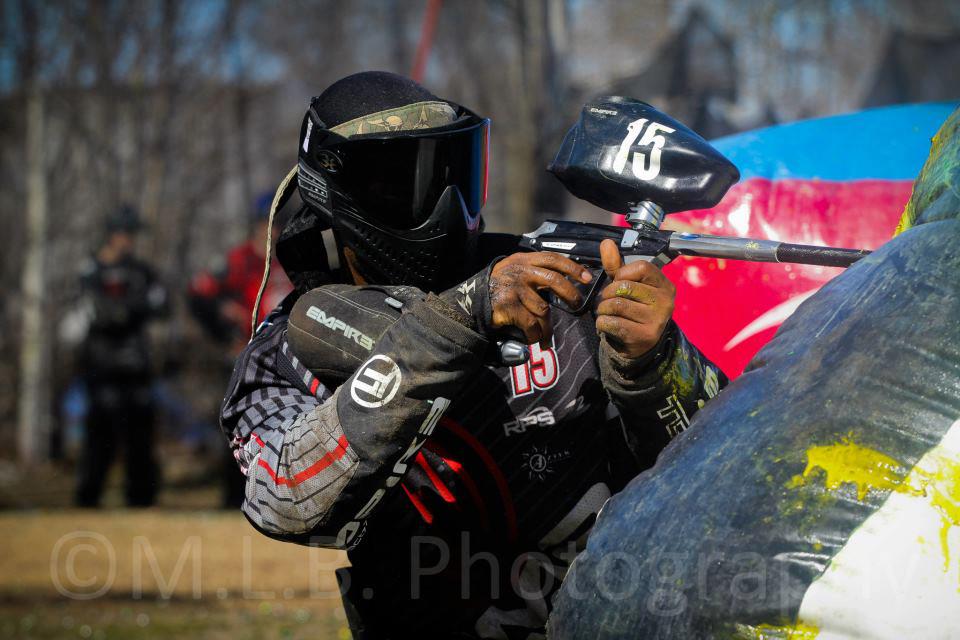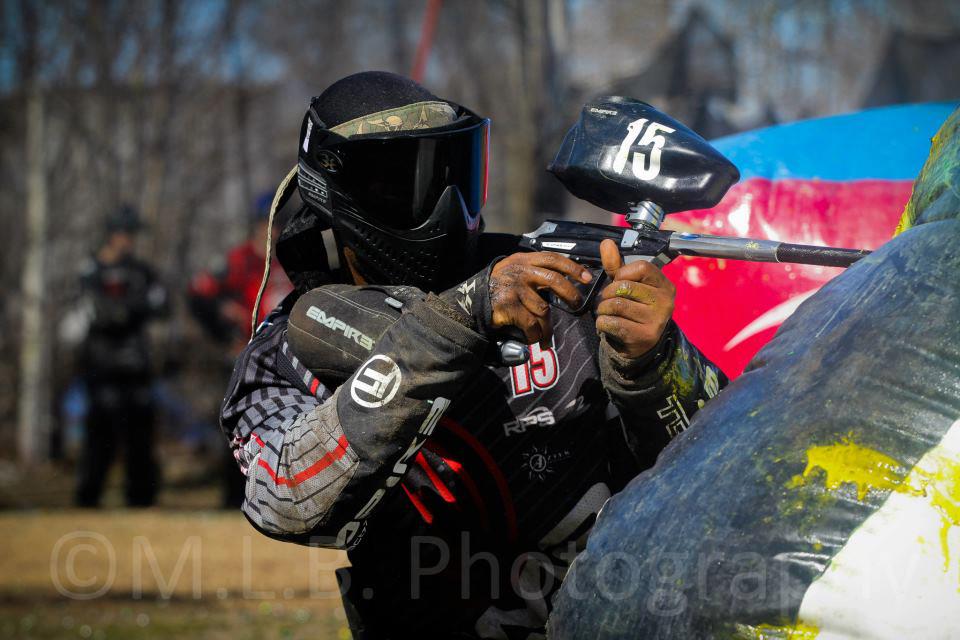 Last week, we reported previous Division 1 World Cup Champions, T1 Topgun Union would be officially making their first Pro debut this year at the PSP Mid-Atlantic Open. With their new found pro status, Topgun looks to make a serious impact for the remainder of the 2013 season. This team is definitely hungry and has the potential to be great, but will they seize the opportunity and prove to thousands of onlookers that they belong?
We recently received a chance to catch up with TGU's team co-captain, Cyril Atika, in regards to his teams decision and outlook at going Pro. Below, Cyril answers our questions and provides us with his point of view regarding Topgun's newly established professional rank.
BW: How does it feel to finally be able to say you play professional paintball?
CA: I am completely speechless, it's hard to believe. It's a great feeling to know that all of my hard work, weekends, and money spent towards paintball paid off. However, now the Pro division is broken up so I still have another hill to get over. But overall, yes it feels great to be here. I am really looking forward to a whole new level of play and bringing a Tri-State area professional team into the PSP circuit.
BW: You and a lot of the TGU guys have been grinding hard for quite sometime, so this has to be a dream come true, right?
CA: Yes, we have been. All of the guys on TGU have been working for this a long time. Before I was ever on the team Big Jim said, "One day I will have a professional team at TopGun." So hey, we're here and we have to prove ourselves and work hard to contend. I believe the Challengers division will attract a new fan base. This is more then a dream to just the team. This gives up and coming player's motivation to get to this level. So teams like 187, CEP, Vicious are still young teams. We want paintball to continue to evolve and expand. But most importantly we want people to dream big and have hopes of "One Day Playing Pro." I know I did…
BW: What do you feel will be the biggest obstacle for you guys upon competing in the Challengers Division?
CA: As a team I believe getting used to the fact that now we will be competing in the Race to 7 format with 20 minutes along with the fact that we will be playing with penalty boxes. However, many players on the team like myself have competed in the PSP back when Division 3 was Race to 5 and had the penalty boxes. But I believe it will take getting used to again. Some of the guys on the team have played pro, I have not but I have practiced and played with other professionals. Although that doesn't compare to a National Event, especially the PSP, they are the elite league in world. However I believe our biggest obstacle is just adjusting to the style of play with the new format changes. Things are still fresh so we will see as the year progresses.
BW: Some critics say TGU isn't as strong a team after the recent loss of Hamen Chapman and Steven Lasher. What are your thoughts on the matter?
CA: People will think what they want to think and have their own opinions, but yes 100% those two individuals came clutch and brought experience to the team and were a vital role in our success. But I look at it this way, it was only two guys on the field and the remaining three were Division one players. So you do the math. Two pro players don't win games unless the other players are eliminated. We played as a team and that's been the key to our and any teams success. But I can't lie though, Hamen has swag on the field and Slasher Can WRAP and SNAP. LOL. They are missed but I believe this will give others on the team a chance to step up and help us for TGU in the long run.
BW: Do you feel as though you guys still have the ability to bring the same level of competition to the table as we saw at last years World Cup?
CA: Yes, 100%. Like I said, two people don't make a team. Yes, they were phenomenal players and great people off the field. But we did what we did together as a team and a family. We are entering a totally new division, of course it's going to be tough. You have 5 professional teams that are seasoned and probably pissed that they are in the Challengers Division and they want to get out. An now you have 5 new teams entering that are hungry and want to prove themselves and make a good name for themselves. This division is going to be a blood bath and might in some cases be more entertaining to watch then the Champions at some point. We don't know whom those next four teams that will go up and brought down. By event two people might be shocked or people might be saying I'm not surprised. But hey we will see May 3-5.
BW: Out of the current teams in the challengers bracket, who do you feel will give you the biggest "challenge" on the competitive level during the Mid-Atlantic Open Tournament?
CA: I believe all the teams will give us a challenge. Vicious is hungry and they want out. Jake Topping and the Vicious guys are great people and I was surprised to see what happened. However, now they've got Todd in their corner and look what he did for Infamous. So If I had to pick a team It would be those boys.
BW: Unfortunately, we did not see TGU in the Sunday Quarter Finals at the PSP Dallas Open. What happened there and what adjustments might we see at the MAO event to fix what went wrong in Dallas?
CA: Well, I am sure everybody wants to know WTF right? I'm still trying to figure that out. No excuse that shouldn't have happened. But I believe people were looking forward to this new stepping-stone then playing another Division one event. Even though out of the two years TGU only won an event. We were still consistent and Top five. If TGU hadn't won the World Cup and Series title, I don't think the team would have felt comfortable with making the jump. But overall Dallas it was cool 2-2 sucked but I believe a lot of teams went 2-2. Now with the ties I guess you can say that screwed us. But hey people can say what they want. People just hate and wish they could be where other teams are. Congratulations to Sacramento DMG on there win at Dallas. As well as Texas Storm, DMG, Jesters, and Royalty on deciding to make the jump to Challengers.
BW: Any final words for the supporters of TGU?
CA: See you at MAO and Shout out to Empire Paintball, RPS, TopGun Paintball, RAZA, and Aztek Photos.
Photo courtesy of Michael Borenstein.