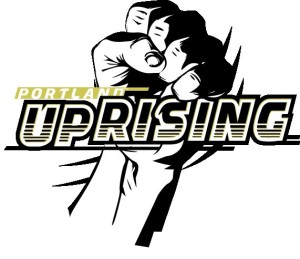 We have confirmation that Pro NPPL team, Portland Uprising, has acquired Dave Bains, Alex Goldman and Corey Bornstein for the 2013 NPPL season. Due to their teams agreeing not to play in the NPPL this season, these three veterans have decided to suit up in Uprising jerseys this year. Portland Uprising definitely showed some fight last season, as they gave some of the best teams in the league a run for their money. Unfortunately for them, they could never come away with a podium finish. This season, the NPPL has lost several high ranking teams and will be making way for several rookie teams. Which should undoubtedly give Portland the advantage over the majority of the teams in the NPPL Pro circuit.
"We're really excited to add veteran players Dave, Alex and Corey to the team this year. We have our first 2 day practice this weekend at CEPP in Sacramento. Be looking for Uprising to be coming out hard in Huntington and for the rest of the season," said Tommy Tucker. "I'd like to thank our sponsors that helped make this season happen. Macdev, Pbrack, Deadlywind, Virtue, Ambush Paintball, Allstar PB and all our supporters."
Portland Uprising's 2013 Roster will be composed of the following players:
Tommy Tucker
Ryan Tucker
Aaron Ormrod
Nicholas Ormrod
Jimmy Hickey
Dave Baines
Alex Goldman
Corey Bornstein
With such an experienced roster and the addition of Portland's new pickups, it's just a matter of time before we see them on the NPPL podium this season.
You can follow Portland Uprising on Facebook at: https://www.facebook.com/PortlandUprising