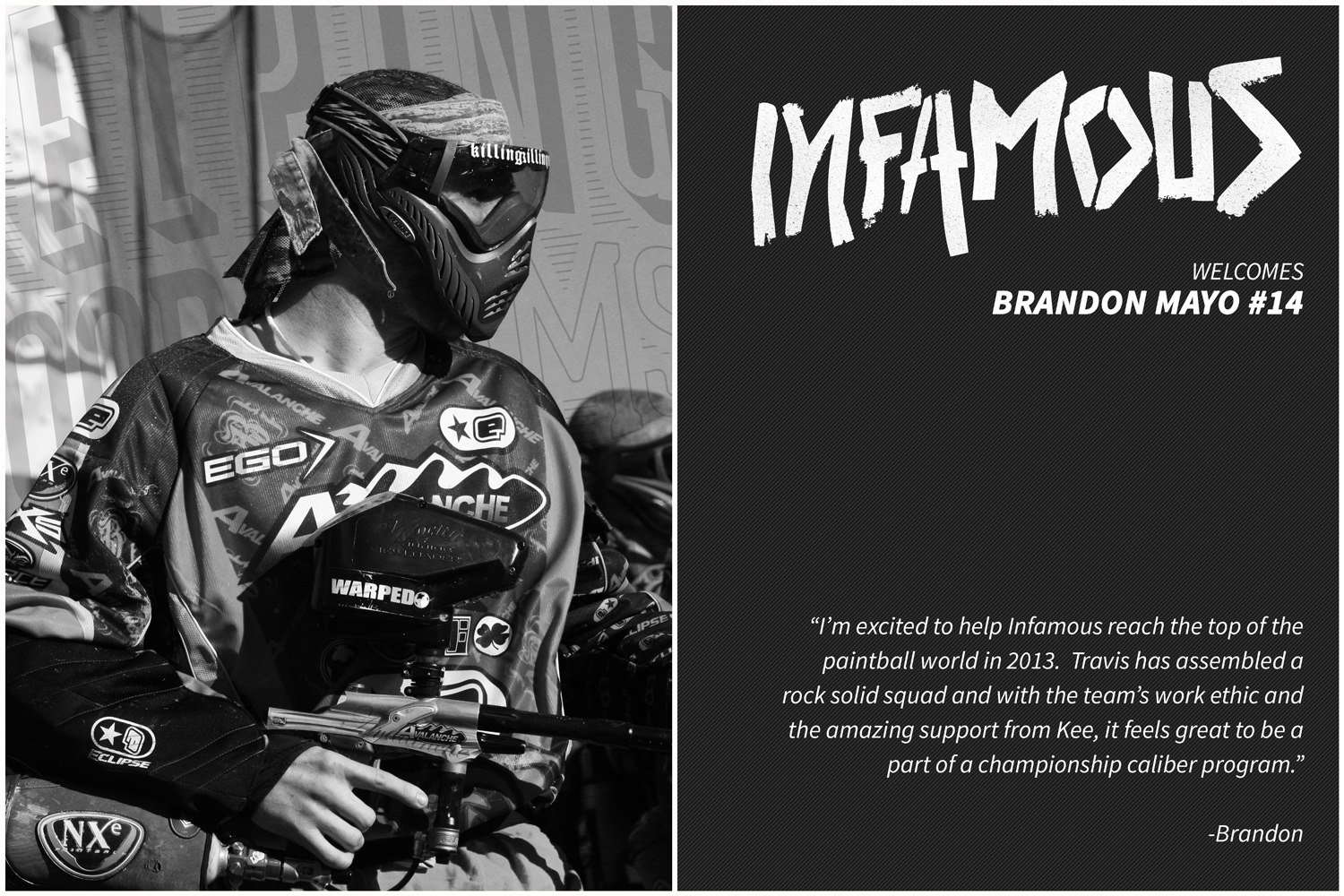 Los Angeles Infamous has announced via Facebook that former Avalanche and All American player Brandon Mayo has agreed to join the squad for the 2013 season starting at PSP MAO. Brandon played the PSP Dallas Open with the D2 champions, AC402, helping lead them to victory. Mayo has a history of jumping from team to team but this jump may help lead him to another championship, as he joins an already competitive Infamous lineup.
Brandon had this to say about joining the team:
"I'm excited to help Infamous reach the top of the paintball world in 2013. Travis has assembled a rock solid squad and with the team's work ethic and the amazing support from Kee, it feels great to be apart of a championship caliber team."
The 2013 season was already looking good for the Infamous crew but with this edition it may just push them over the top. Remember, they fell short by just one point to an emotionally charged Dynasty team who would go on to take the gold. Taking that into consideration, and Mayo's years of experience and old school style of play, keep a close eye on them at PSP MAO!
You can follow Infamous on Fb at: https://www.facebook.com/LAInfamous