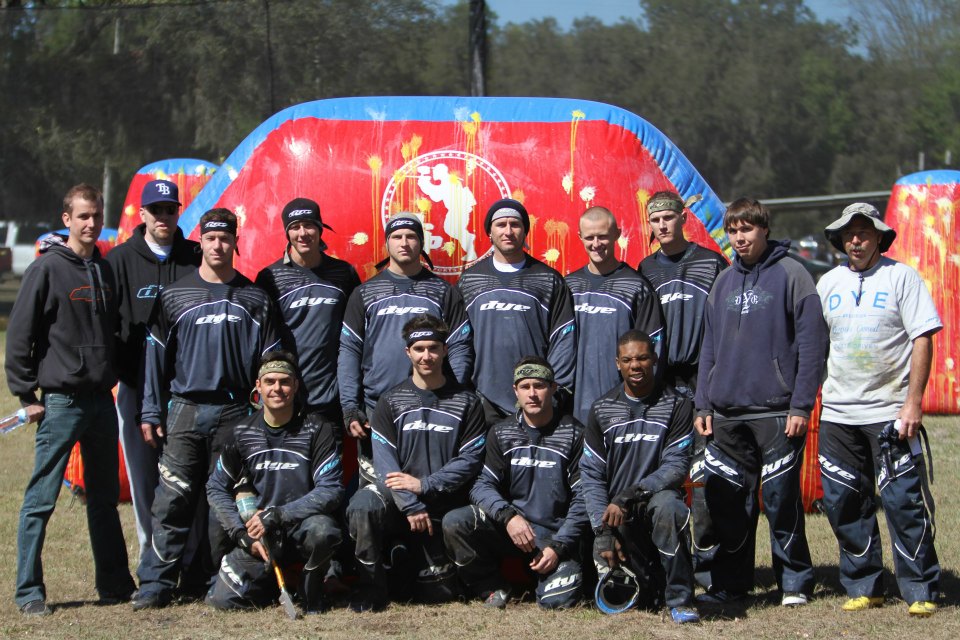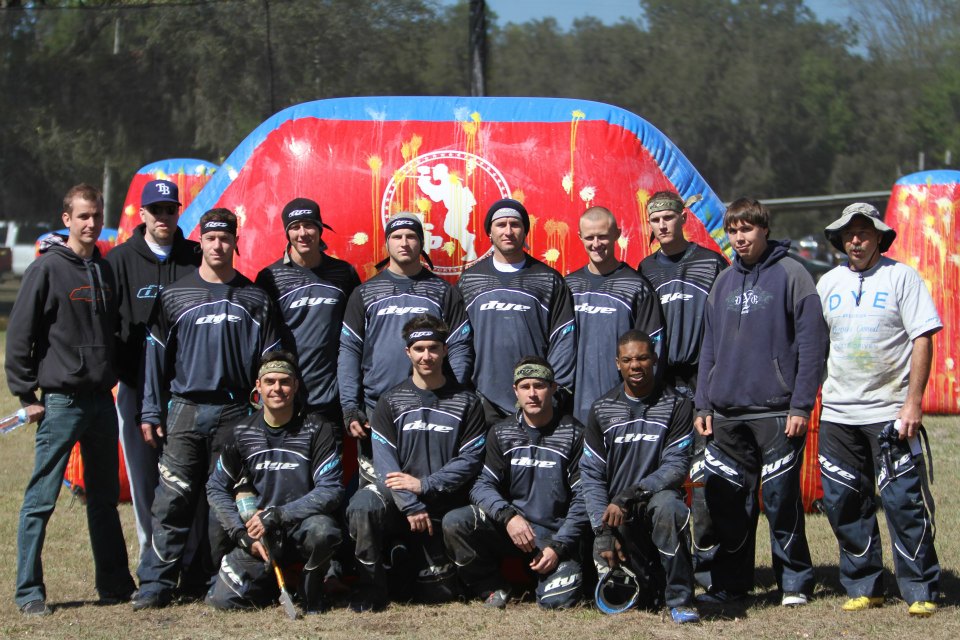 Tampa Bay Damage
2012 Recap: 2011 was a banner year for Tampa Bay Damage as they won two events, including the World Cup, and then began the 2012 year with a bang, winning their third in a row. For any other paintball team the rest of 2012 would have been another flagship type year as the squad took third place twice, second at the World Cup, and second overall in the series. However, for Tampa Bay Damage third and second place may as well have been the icy grip of Death himself. The team was disappointed, not at their scores, but because the team never quite played to their highest potential.
Key Players:
Daniel Holliday (#23; Front, 3 PBA rank)
Jason Edwards (#13; Back, 4 PBA rank)
Chad Busiere (#7; Front, 17 PBA rank)
Team Strengths:
Top flight experience
Best gun fighters in the game
Has ability to execute many types of gameplans
Team Weaknesses:
Has tendency to allow other teams to dictate pace at times
Snake presence could be stronger
Can over-think games
2013 Outlook: Even with the departures of coach Paul Richards, back player Dave Baines and Justin Rabackoff, the 2013 Damage squad looks to better than last year. They have reacquired Brian Smith, who will shore up their snake side play, and several others including new head coach Kevin Bredthauer, formerly of the LA Ironmen. We expect that you will see a reinvigorated Tampa Bay Damage whose focus will be to play very smart, hyper-aggressive paintball. In a recent interview, coach Kevin said, "If we win one event, it'll be a 'C', two events a 'B', and three an 'A'." They have every bit of potential to reach any of the stated goals.
Why Root for Them?: Many may call Tampa Bay Damage rash, unsporting, and even think less of them due to recent interviews, but I can't help but remind the audience: the interviews presented are only half the picture of this team. Of course Joey Blute, team manager, is going to believe his team will win. Of course players will talk some trash – ever heard of Larry Bird? He was one of the worst in the game, and it's well documented! However, if you're into a super-aggressive-in-your-face type team, Tampa is the one for you.
2013 Practice Video:

2013 Kevin Bredthauer, Coach Interview: