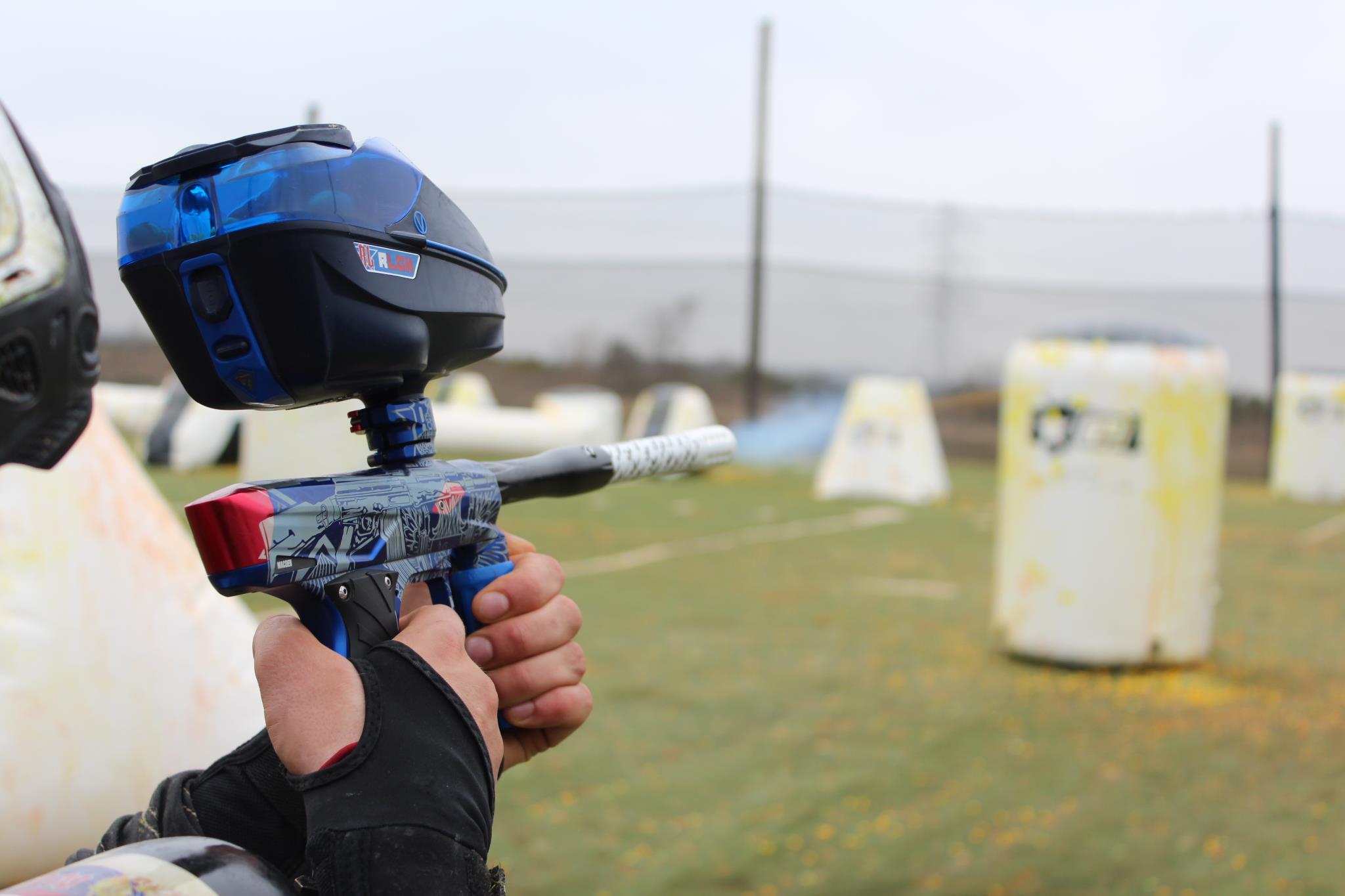 Russian Legion arrived in the US two weekends before the event dates for PSP Dallas.  These travel arrangements were made specifically to provide Russian Legion with two full weekends of pro team practice, which was very important, especially with the team's two newest additions, Mykel Kovar and Kevin Coulm.  Not only was assembling all the members of Russian Legion together a beneficial strategic move, the week between those weekends provided an excellent opportunity for the whole team to train their special skills on the new field layout together and not separately due to location.
Thanks to a generous invitation from Alex Martinez of X-Factor/owner of X-Factor Paintball Park, Russian Legion was able to get a chance to get away from the cold Russian spring and have around 10 days of productive practice at one of the best fields in the world.
When I asked about how the weekend practices went, the team shared with me that the first one was a tough one for both teams.  The field layout was new, teams were learning it, and the game was pretty much equal.  Russian Legion was remembering how to play in its fast and aggressive style after the long and tricky PSP field layouts of 2011-2012.  X-Factor was establishing its signature game style that includes a balanced mix of far breakouts and great gun spread over the field.  In spite of the breezy and cold weather, both teams managed to play 30 points and the results were equal with 50% of the total wins to both teams.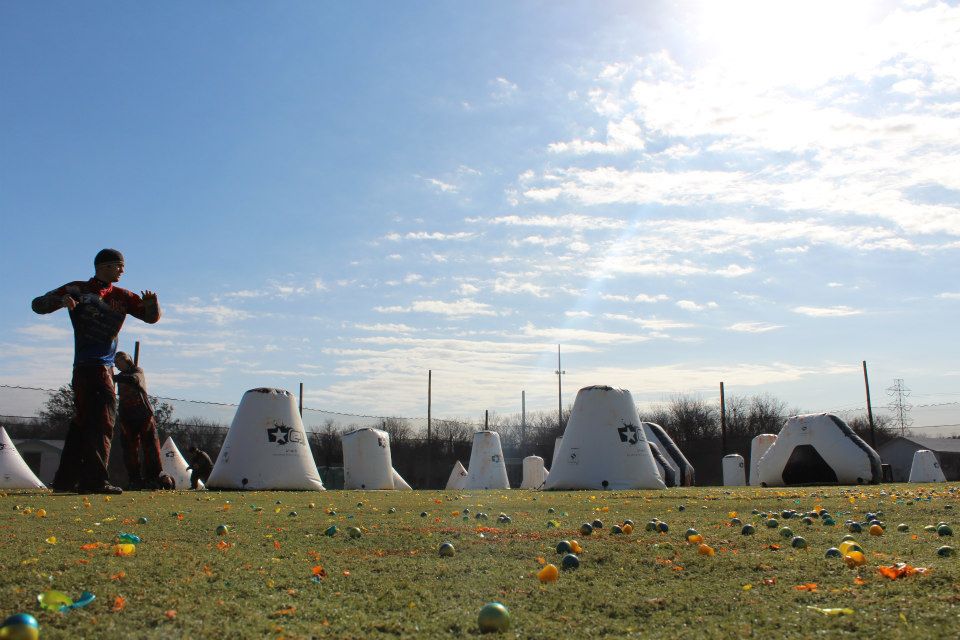 On Sunday, the second practice was mostly under X-Factor's control because the boys from Texas somehow sensed perfectly where Legioners were going to go and had their guns focused right there.  Breakout shooting was all up to X-Factor and the overall results of Sunday could best be described as 60% of points in favor of X-Factor and 40% in Russian Legion's favor.  So what was going on with Russian Legion?  The only excuse that Russian Legion had was that their head coach, Alex Soloviev, didn't give the team a command to win.  This could possibly explain why the Legioners were playing pretty relaxed and just learning the new style of game along with the right angles and spots to shoot.
The week the team had following the first weekend in Texas was spent practicing breakout shooting, oppressing, and team actions.  Practices were demanding and took around five hours each day in breezy conditions.  Unfortunately, this is most likely why some of the players got injuries that didn't give them a chance to play until the next weekend with the team.
The outcome of Saturday's results from the second weekend was quite different from the Saturday of the first.  The week long practices proved to have given Russian Legion just the right experience they needed.  In epic fast battles, Russian Legion managed to win all three matches that were played.  After Saturday, X-Factor learned from their mistakes and stepped out on Sunday looking fairly strong and focused but the first match ended in Legion's favor.  During the second part of the day, teams focused on playing 5×4 or 4×5.  After finishing those drills, both teams decided to play one another in a full match.  Because of vast and sometimes overall unfair emotions between the teams, the third match was not finished.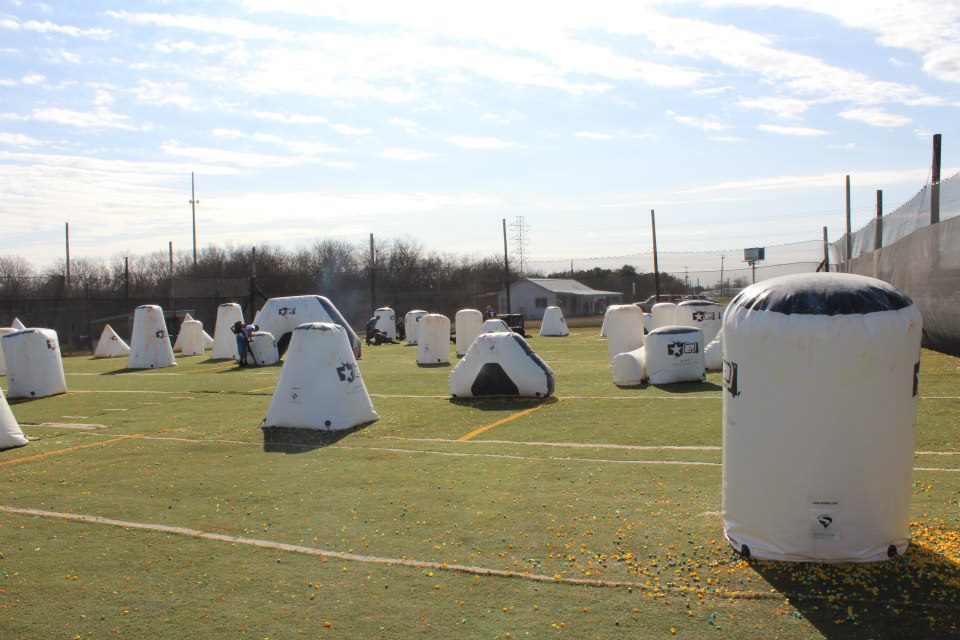 To recap Russian Legion's practice experiences leading up to the first event of PSP 2013:
1. X-Factor has a great field in Texas and Russian Legion is very thankful to Alex Martinez as well as all of the X-Factor boys for having this opportunity.
2. Finally, the real X-ball is back!  There's lots of action waiting for you at PSP event #1 of 2013.
3. Russian Legion a.k.a. Moscow Red Legion is well prepared and ready to stand strong at the first event.
4. The new Clone GTi's from MacDev worked perfectly over those past 10 days for Russian Legion in addition to their fresh new RL Edition Virtue Spires and Valken's Infinity paint.