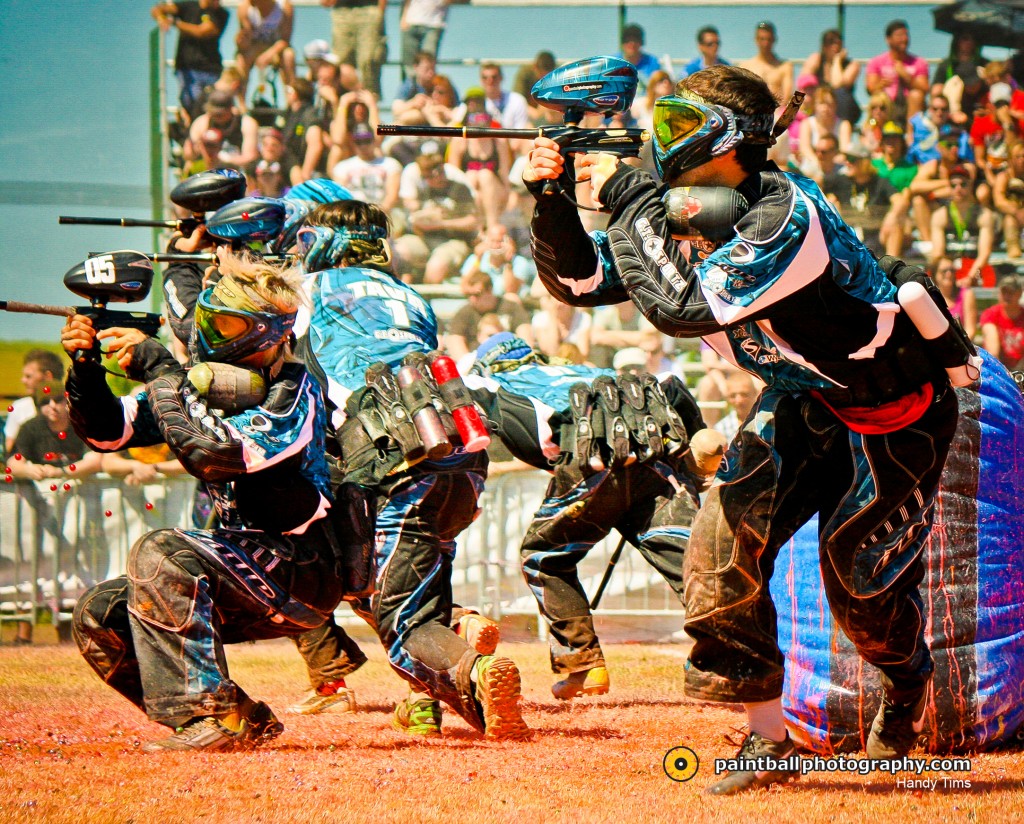 We've dissected, examined and have spoken about every team in the current pro division at some point this off season, but there's a certain group of Europeans who, frankly, have not been mentioned nearly enough: Les Tontons Flingueurs. You may not know a lot about them now, but by the end of the season you definitely will, and should have a great respect for what has become one of Europe's best teams.
Taking their name from a 1963 gangster movie (a rough translation of their name is "Crooks in Clover" or "Gunslingers"), the Tontons were born in 1992 with paintballers hailing from Toulouse and Marseille. Since then, the Tontons have been a perennial favorite in the European Millennium League, winning and placing in numerous events. Many may believe that the Tontons are just now taking their first steps into international play, however you'd be wrong as the Tontons were the 2011 International Champions in Langkawi, Malaysia, and World Champions in Division 1 at the 2010 World Cup. For our older readership, you might remember some of these names – the Tonton's took 2nd in the professional division at the 2003 NPPL Huntington Beach event, 3rd at the 1997 Hyperball World Championship, and were winners of the professional 5-man division at the Las Vegas event in 1999, and a finalist in the professional 10-man division in Dallas that same year.
How that for some historical paintball?
Not only that, but the Tonton's also gave us one of the most iconic images in tournament paintball history: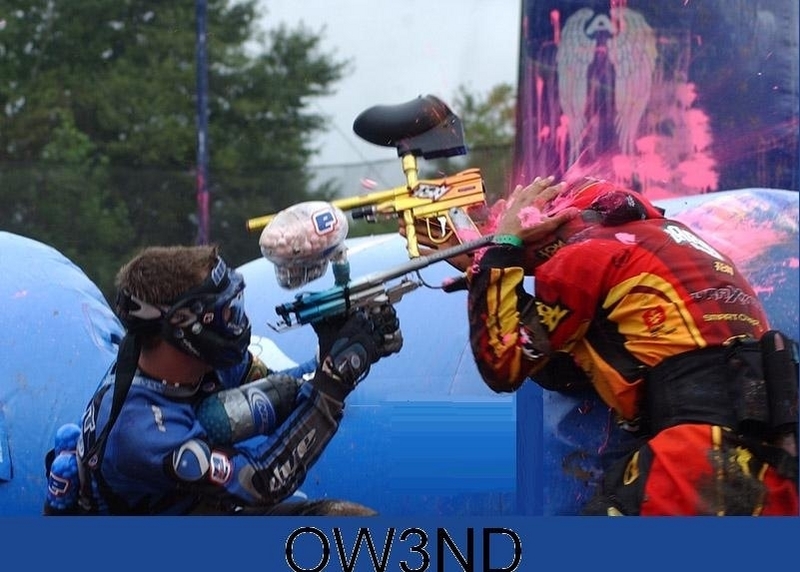 Simply put, the Tontons know how to win and boast that they have competed in over 235 competitions – hows that for some experience?
And, again, you'd be wrong if you thought their players are strictly Millennium Series player. In fact, most of the team has been participating in the PSP for the last few seasons with teams such as Grad Moscow, the Moscow Red Legion and Bomb Squad. Plus they now have two Americans on the roster, Steven Lasher and Hamen Chapman, who both won the Division 1 title last season with T1 TopGun Union. Not only that, but a strong case could be made that both Lasher and Champan were the essential cogs in the TopGun machine.
So you've got a team with a lot of top level experience, and some of the best players to ever grace the paintball field in Europe…
American teams beware. There possibly could be an invasion coming from the sea, and we're not talking about The Beetles.