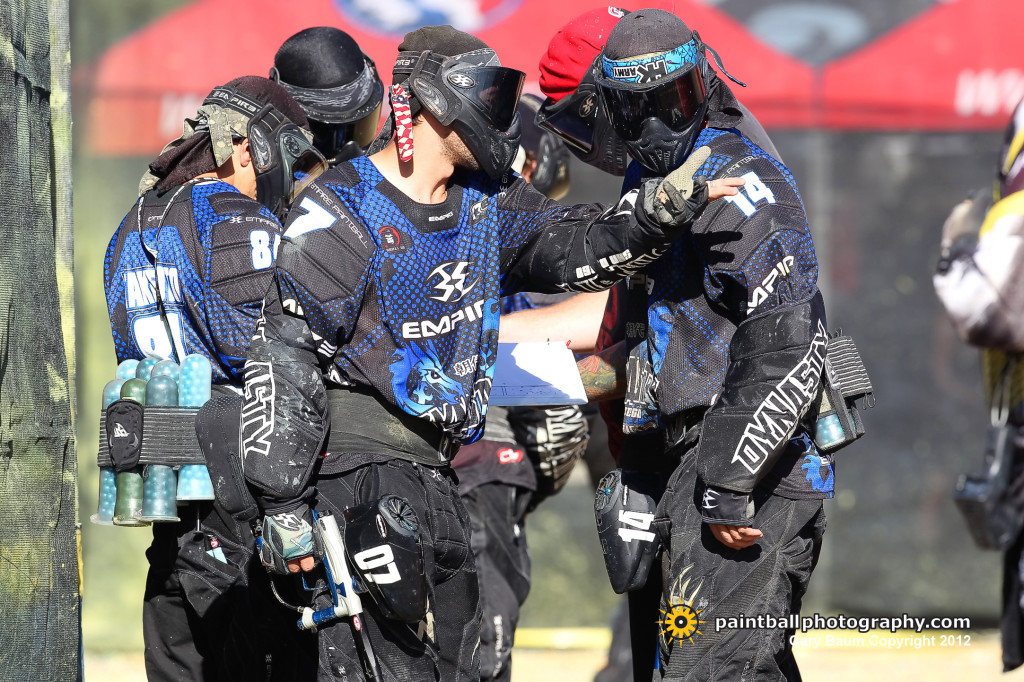 San Diego Dynasty
2012 Recap: To put it mildly, San Diego Dynasty had an incredibly disappointing 2012 season, which no one expected considering their stellar 2011 results. The team lacked offensive explosiveness and seemed to break down more as the season wore on. It became obvious that something was going to have to change from within, which was realized by long time head coach Mike Hinmann stepping down to take responsibilities with the Los Angeles Ironmen, and the team cycling through a myriad of free agents to try and stop the bleeding. Unfortunately, 2012 was not even a series of near misses for Dynasty it was a complete implosion. That does not mean that the players are bad – they're not. But they struggled mightily.
Key Players:
Ryan Greenspan; #18, Mid, 11 PBA rank
Dalton Vanderbyl; #24, Front, 15 PBA rank
Oliver Lang; #17, Front, 33 PBA rank
Team Strengths:
Top tier experience
Plays excellent counter-punch paintball
Excellent team speed
Key Weaknesses:
Criticized of being complacent
Needs to find more offensive firepower
Must be more creative
2013 Outlook: The last time Dynasty struggled was during 2010 when the team took 5th, 9th, 7th, and 5th place. The next season was, bluntly, historic: 1st, 2nd, 2nd, 3rd. Due to these numbers, we're not ready to call the boys in blue as "out" completely, yet we don't see them doing as well as they did in 2011. That would be unrealistic and unfair to a historic team that is in transition. New head coach Rusty Glaze has a large task in front of him as he attempts to corral some of the largest personalities in paintball, but we are confident that Glaze has the potential to bring the team back to prominence. Dynasty will not – ever – be in the Challengers division, mark it. The team is too experienced, too talented, and too competitive to allow it to happen.
Why Root for Them?: Dynasty is possibly the most recognizable team in the game and for good reason: like Moscow, they have defined what it means to be a professional paintball player and team. They're ultra competitive, very active in their community and possess a rock stars aura.