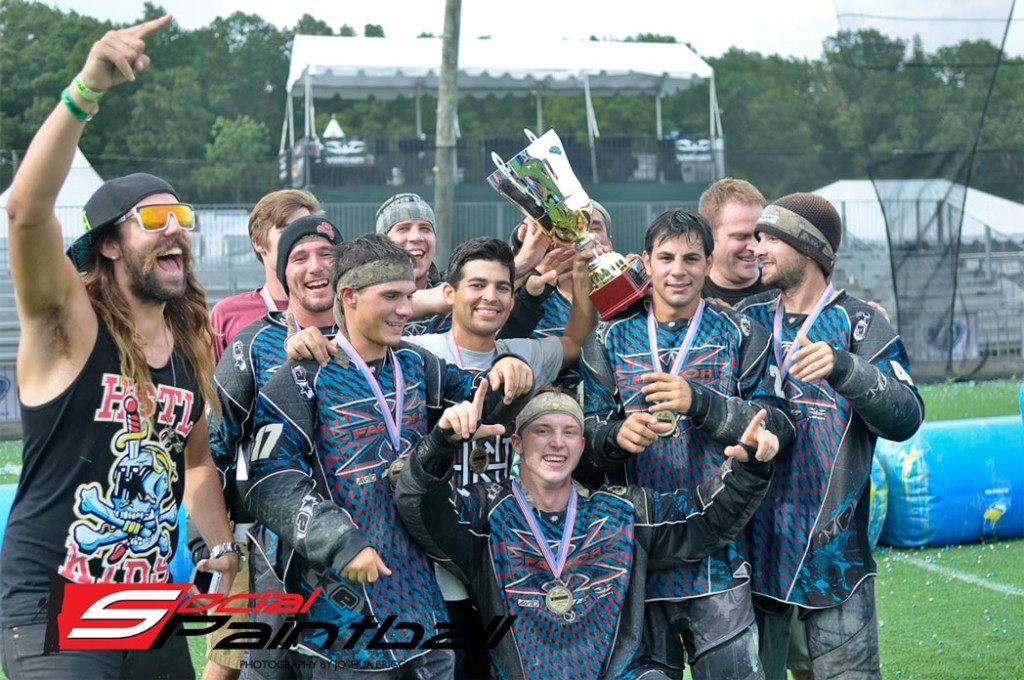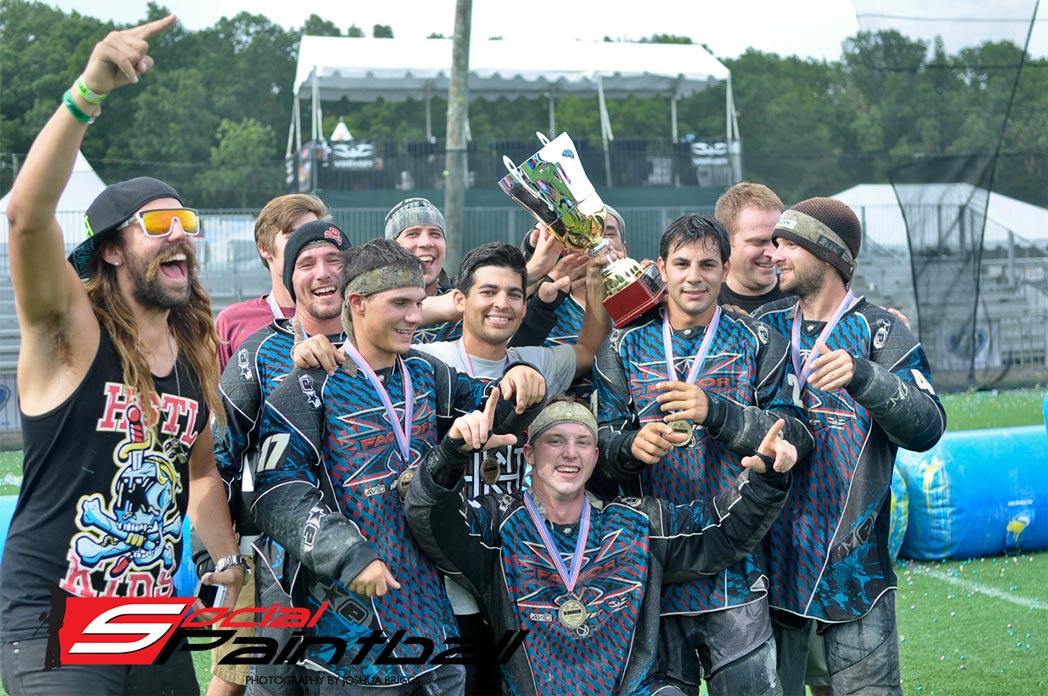 San Antonio X-Factor
2012 Recap: Like Team Infamous, San Antonio X-Factor was on a mission to rebrand themselves and get back to the basics of competitive paintball last season. Also, like Infamous, the move seemed to work as X-Factor upped their game from 2011 and was able to muster one of the best seasons in recent memory. Their season highlight came from taking third place at the World Cup, only losing a heart breaker to Houston Heat (3-2) and Tampa Bay Damage in the semi-finals (6-2). The team once again proved that they belong in the pro division and that they are more than capable of being a top tier program.
Key Players:
Archie Montemayor; #0, Front, 37 PBA rank
Colt Roberts; #45, Front, 20 PBA rank
Grayson Goff; #44, Mid, 13 PBA rank
Team Strengths:
Team cohesiveness
Strong mid push
Explosiveness
Team Weaknesses:
Not the best gun fighters
Needs to develop depth
Allows momentum to decide games
2013 Outlook: San Antonio X-Factor has garnered quite a bit of attention this offseason as they continue to refine their roster and build depth; all with the cameras of Eclipse TV turned on. Currently the team only has 7 players on their APPA roster, which speaks volumes to the stability of the teams core, but until we are able to see who they round their squad off with, it will be hard to make an accurate judgment. Of main concern for X-Factor is finding a quality backup to snake player Billy Bernacchia, who is going to be missing the first event due to work related issues. If X-Factor can find a player that fits into their scheme, or even molds an untested talent into a solid fill-in, they could easily break into the top five on a more consistent basis. And, that should be easier now that they have added Zach Wake and player development coordinator, Coach Paul Richards formerly of Tampa Bay Damage. 2012 was a turning point for them and we expect them to ride the wave of positive momentum from their 3rd place World Cup finish into 2013.
Why Root for Them?: While some paintball teams are "rebranding" themselves as blue collar, San Antonio X-Factor is the archetype they are all working off of. The team is the epitome of hard working, back to basics paintball and, as an organization, is laying the ground works for the X-Factor brand to be around for a very long time. They possess a controlled aggression and have a legitimate shot at having a stunning year.