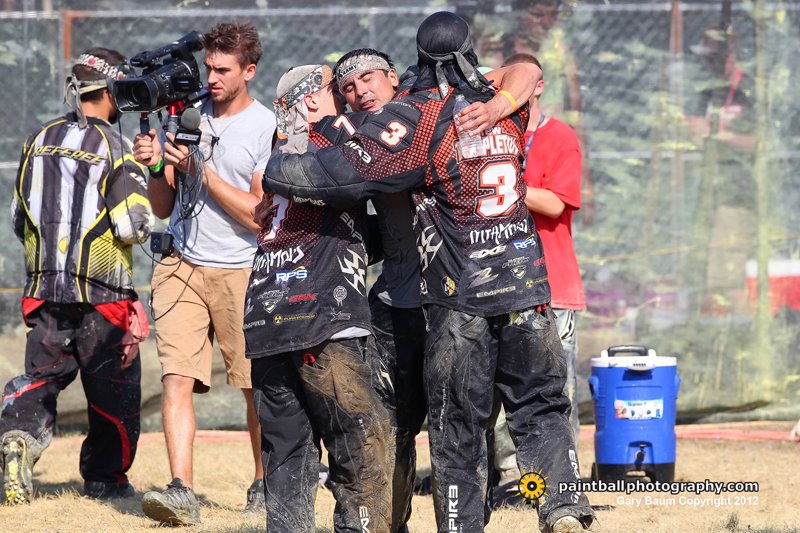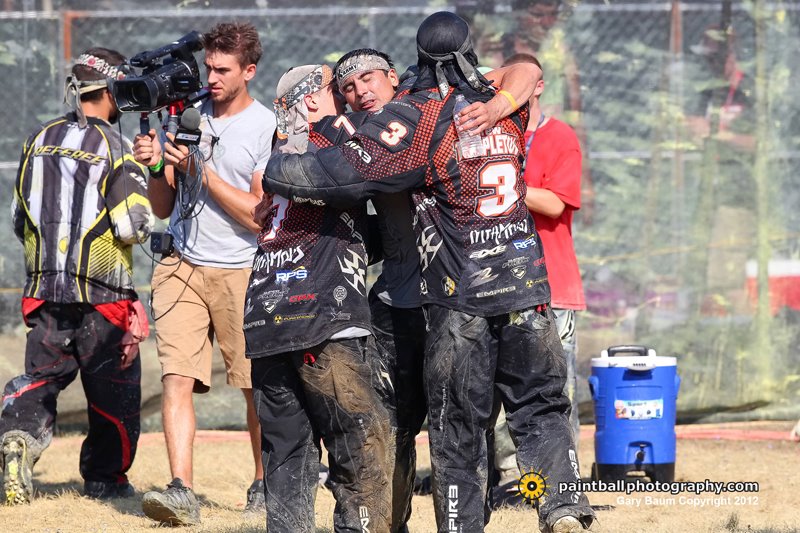 Los Angeles Infamous
2012 Recap: After the 2011 season, team captian Travis Lemanski decided to completely overhaul the image of Infamous, moving their home from the sunny shores of Los Angeles to the blue collar, hard working Windy City of Chicago. This was also accompanied by a shift in tone and focus for the team, who wanted to rebrand themselves as the bastion of blue chip paintball, and the gamble paid dividends. In 2012 Infamous began slowly, looking unstable and inconsistent (as usual), but caught fire after winning an NPPL event on their home turf, which was followed by a PSP win at the Chicago Open. The next event the team made the finals for the second time in a season, a feat that they had not duplicated since 2008.
Key Players:
Damian Ran; #69, Mid, 16 PBA rank
Nicky Cuba; #9, Mid, 46 PBA rank
Brad McCurly; #13, Front, 53 PBA rank
Team Strengths:
Top flight coach in Todd Martinez
Elite mid-field push
Excellent off the break shooters
Team Weaknesses:
Can be inconsistent at times
Needs to find more speed on the edges
Has tendency to stall at 6 points
2013 Outlook: For Infamous to continue their success they're going to have to dig deep to replace dorito star Greg Siewers who left for Edmonton Impact; although, the rest of the team is returning for the 2013 campaign which speaks well to the health of the program as a whole. Infamous has an incredibly talented mid-field, but with the new field size, their effectiveness may be limited when compared to last season. Also, it seems that the one-two punch of Nicky Cuba and Damien Ryan is what propels this team – will they be able to continue their stellar play? Infamous is a top ten team and we would be very surprised to see them in the Challengers division at all this season. The most important thing for them to remain out of the lower tier is to keep focused, and begin closing out teams.
Why Root for Them?: Infamous is a lot like a mullet. Business up front, but a total rave party in the back. The team is extremely vocal, fun to be around and has a great time playing paintball, all while taking the game seriously enough to be contenders at any event. If you ever have the opportunity to hang with this great group of characters, we strongly encourage it.