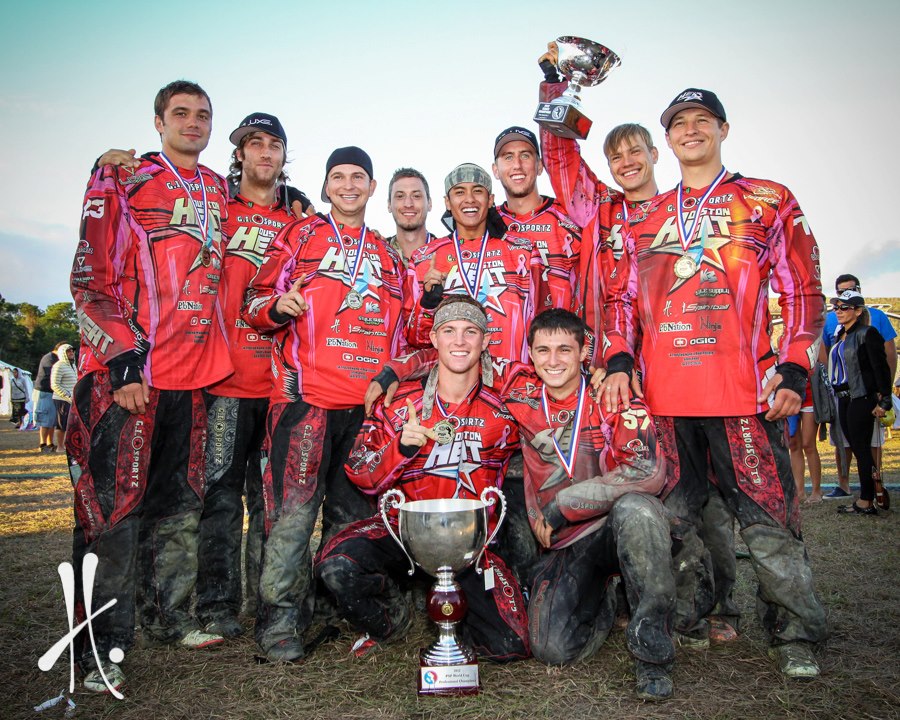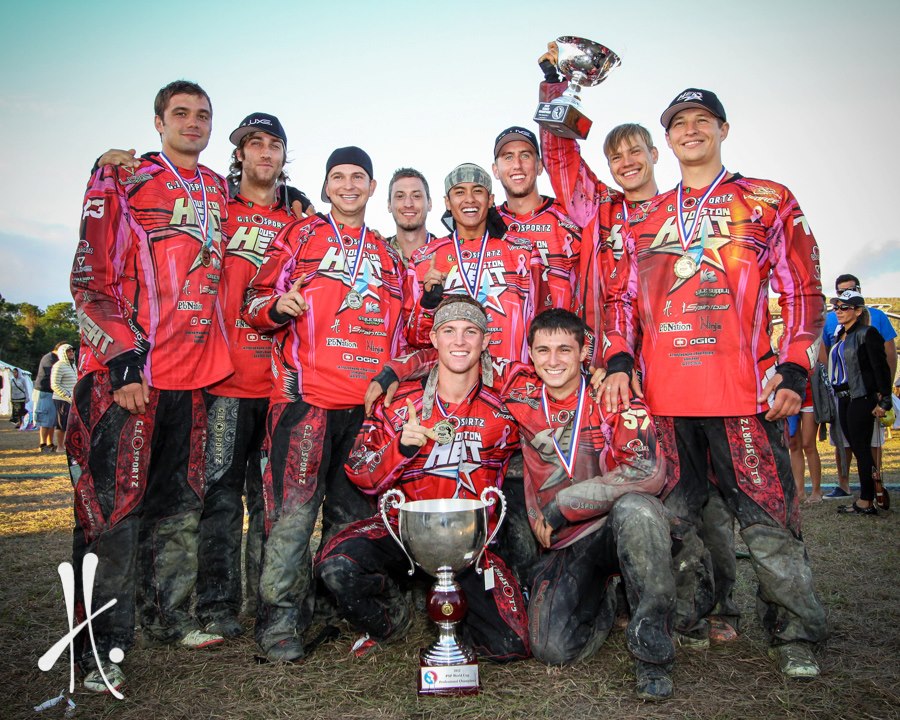 Houston Heat
2012 Recap: Houston Heat was one of the rookie teams entering the league during 2012, however they entered the competition as favorites due to their roster being made mostly of defecting Moscow Red Legion, Chicago Aftershock and several other pro teams. Their 2012 campaign was historic. In their first event as an organization they met with perennial favorites Tampa Bay Damage in the finals, and while they lost they regrouped and took the rest of the season by storm; winning three events including the 2012 World Cup. Their other highlights came from John Woodley making a deadbox-to-deadbox bunker move (eliminating 4 Chicago Aftershock members), and winning the Phoenix Open, and Mid Atlantic Open.
Key Players:
Sergey Solnyshkov; #23, Front, 10 PBA rank
Konstantin Fedorov; #88, Front, 8 PBA rank
Chad George; #57, Front; 27 PBA rank
Team Strengths:
Elite experience
Depth at all positions
Strongest mid players in the league
Team Weaknesses:
Back line could be stronger
Needs to continue to develop team identity
Has had trouble closing out games
2013 Outlook: Houston Heat should continue their path of dominance going into 2013. The only thing that could stop them is the fact that they have now moved the high water mark to a possibly unreachable height, similar to the fate Tampa Bay Damage faced after 2011. Fortunately, the team has had a very quiet off season with no roster movement and is looking to continue with their winning formula and not mix things up. The sky is still the limit for Houston as we believe the team played their best during only a few glimmering moments, which should be scary for their opponents. Houston should be a top five team for the entire season.
Why Root for Them?: Houston has a ton of incredibly likable characters, plus plays with a finesse and style that is unique to only them. While Aftershock is frenetic and plays at hyperspeed, Houston has the ability to slow down and speed up a game, allowing them to dictate the flow. They are electric to watch and have the potential to break open the game at any moment.
2013 Team Practice Video: