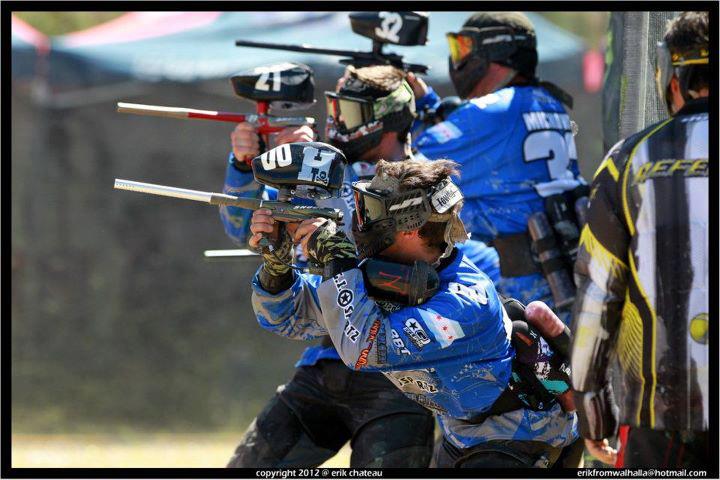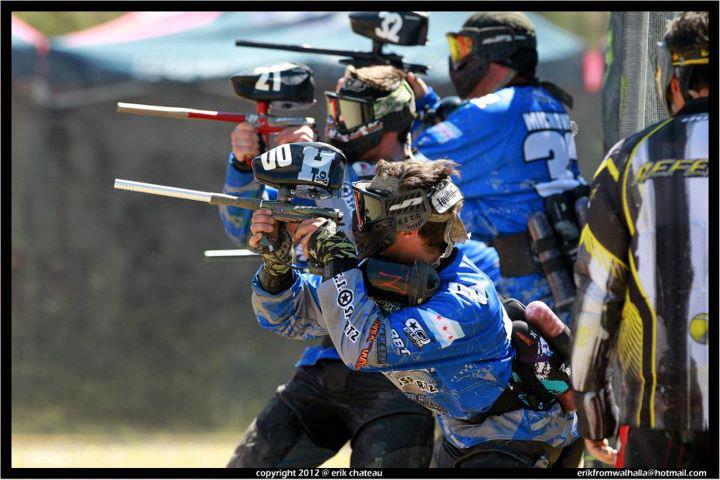 Chicago Aftershock
2012 Recap: Shortly after the 2011 campaign, it was announced by several leaders of the Aftershock program that they would be leaving the storied organization, leaving the team completely depleted and essentially at square one – a position Aftershock has not been in since the early years of competitive paintball. To make up for it, former Aftershock player Mike Bruno was brought in to rebuild the team and coach. Simply, 2012 was a learning year for one of the oldest, yet youngest, teams on the circuit, and their scores showed it. A win against Chattanooga C.E.P, plus finding the right "stuff" to play competitive ball with the Moscow Red Legion, as well as finding a gem in rookie Caleb Abuhl cap their 2012 season highlights.
Key Players:
Caleb Abuhl; #7, Front, 77 PBA rank
A.J Lawhead; #27, Mid, 50 PBA rank
Eric Daily; #4, Front; 76 PBA rank
Team Strengths:
Team speed is top tier
Mike Bruno as head coach
Unknown potential due to new players
Team Weaknesses:
Inexperienced as a whole
Gun skills need to improve
Poor end game execution – need to learn how to win
2013 Outlook: Before this season, we never thought it would be possible to play a paintball tournament with a professional division, without having the name Chicago Aftershock somewhere in the mix. That is, until the announcement of the Challengers division. Unfortunately for the Aftershock faithful, it is doubtful that the team will be a regular on the webcast, but we do expect to see them at least once this season in the finals of the Challengers division, or at least come close to it. On the other side, it will be interesting to see how a years experience of playing against the best in the world translates to a division where the skill of the players should be more similar. A good sign for Aftershock is that they never looked athletically outclassed, and thus, have a good bit of headroom to grow. We are curious to see who steps up and develops this season.
Why Root for Them?: Aftershock is known as a hard working, blue collar team from the Chicago area and has supported mid-west paintball for decades. Under the direction of Mike Bruno, this team is playing old-school, smash mouth paintball at a frenetic speed which can be brutal for opposing teams. They are incredibly young, athletic, and have the potential to quickly climb the ranks.