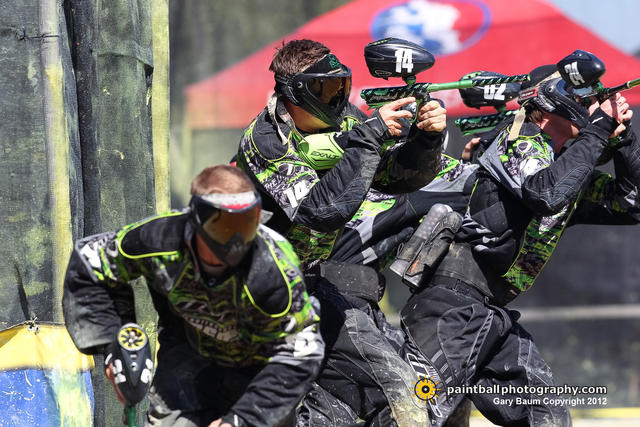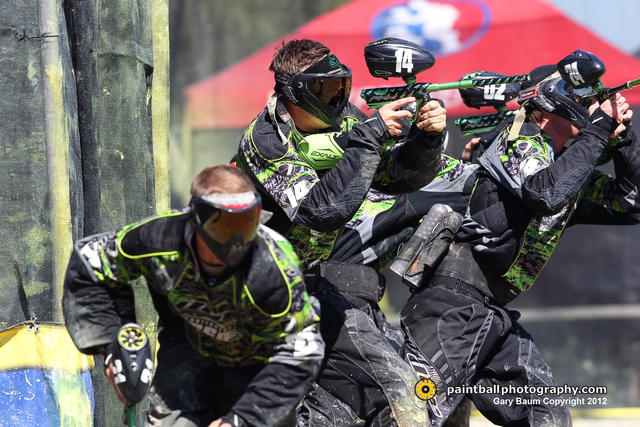 As we gear up for the 2013 season, Social Paintball realized that there was no real way, or place, for a new player who may be interested in becoming a fan of tournament paintball, to learn about the teams! We love the work that other sources, such as Paintball Access, have been doing in telling fans about the individual stories, but we still felt like something was missing; which is why we've created this preseason guide. Within you'll find information about the 15 teams that will be playing in the professional division during first PSP event, such as records from last season, some basic history, who are the key players, a sample of their strengths and weaknesses and even a prediction for the season.
Chattanooga C.E.P.
2012 Recap: Third year professional team Chattanooga C.E.P, based out of Insane Paintball in Chattanooga TN, has had a very healthy dose of "welcome to pro paintball" from the rest of the teams in the league for the past two years. Last season they combined for an overall record of 1-19, averaging around 2 points a game, and allowed teams to reach the magic number 7, sixteen times. The high point of the season came during their lone victory against Chicago Aftershock, with a final score of 7-3.
Key Players:
Collin Cherry; #76, Front, 100 PBA rank
Osvaldo Lopes Brito Neto; #27, Front, 96 PBA rank
Mike Zuppa; #9, Front, 58 PBA rank
Team Strength:
Youthfulness
Strong snake side push
Very strong off the break
Team Weaknesses:
Youthfulness
Penalty prone
Very weak mid and end game
Needs a player with the "it" factor
2013 Outlook: While the team has had their share of thumps, they played much better down the stretch and seemed to begin to find some answers as the season came to a close. The addition of former Los Angeles Ironmen snake player Osvaldo Lopes Brito Neto has given the team a much needed boost of fearless aggression and experience, however as one of the older players in the league, his legs are not as fresh as one would hope. Perhaps the best thing that could have ever happened to C.E.P. was the creation of the Challengers division because it will allow them to compete against teams with similar funding, talent level, and experience. We don't expect them to be a consistent team in the Champions division, but they have a great potential to do very well in the Challengers bracket.
Why root for them?: If you are a fan of the underdog, or a player in the CFOA, this is the team for you. They are "good ole southern boys" who are living the dream, one point at a time. Also, you may be interested in rooting for this team if you are particularly strong in the Christian faith as C.E.P. stands for Cross Eyed Paintball and was originally founded as a way to further the ministry. They are a young team that just needs a little more experience to take their game to the next level.