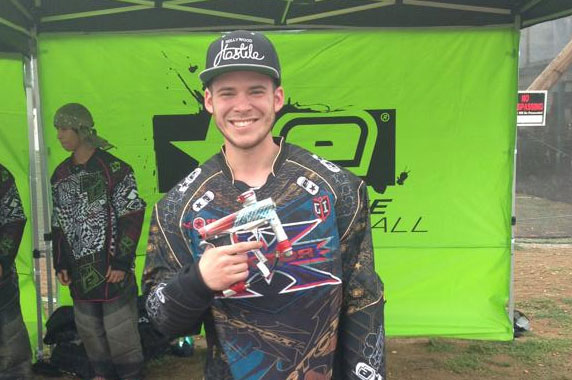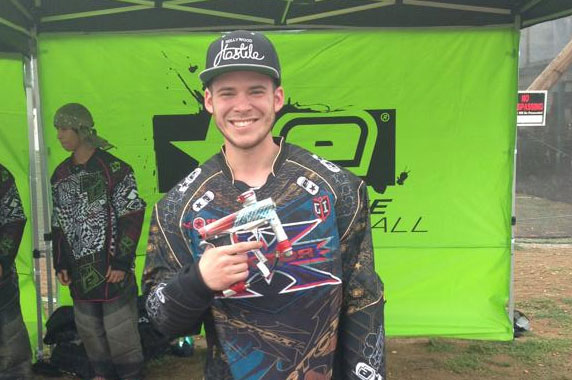 San Antonio X-Factor held a tryout this weekend in search of a player to add to their roster. Professional player, Zack Wake has recently been signed to play with the Texas based squad. Wake has bounced around a bit in the past couple of years, playing for Moscow Red Legion, San Diego Dynasty, Los Angeles Infamous and now – San Antonio X-Factor. Zack hopes to call San Antonio his new home for the upcoming season. Wake will be rostered for the upcoming PSP Dallas Open in March.
Shortly after X-Factor announced their new pick-up, we caught up with Wake:
"I'm extremely excited about this up coming year with my new team! X-factor is an amazing program and i am privileged to be apart of an organization with so much potential and great sponsors like Planet Eclipse and G.I. Sportz. 2013 is going to be a great year and I'm ready for Dallas to be here already!

Come and take it!!"
As if things weren't already looking good for X-Factor, after their previous offseason pick-up of Scott Kemp, the acquisition of Zack Wake helps add even more depth to their already highly talented roster. We expect Wake to have his abilities utilized on both sides of the field, with an emphasis focused on the snake side, which is where he's truly been shining over the past few years.
X-Factor has definitely made some solid offseason moves, picking up Scott Kemp, Zach Wake and Demetrius Ninios. With the addition of these talented, young and hungry players, X-Factor's roster actually looks a bit more vicious this season than in the previous year. We're definitely looking forward to seeing what X-Factor brings to the table on the competitive level this year.