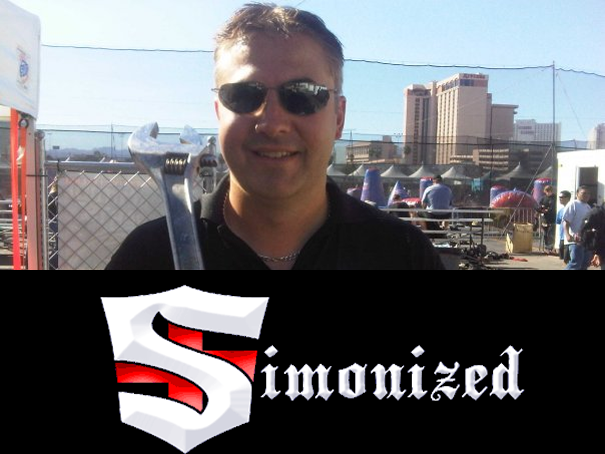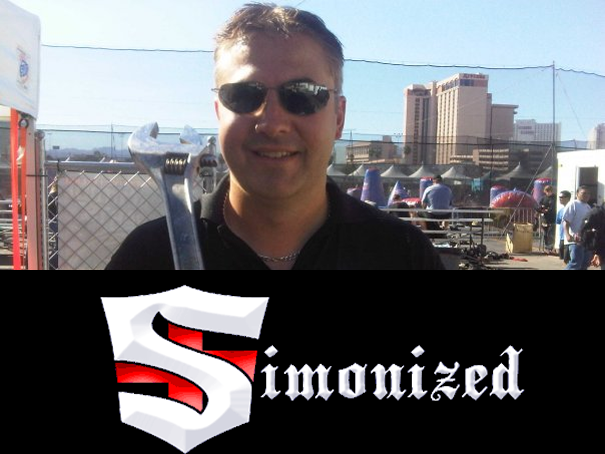 Simon Stevens, the mind behind some of the most popular products in the last 10 years – including the Mini, AXE, Empire Sniper markers, Empire E-Flex mask, and HALO hoppers – has separated from Kee Action Sports (Empire Paintball). Simon is widely known for his activity in the paintball community by giving players an in-depth look at what it takes to take a product through the design process and has a website (Simonized.com) that is popular amongst tinkerers and players interested in custom modifications.
Stevens released this statement on his Facebook page: "To all my friends in Paintball, it is true that I have left KEE. I really appreciate all of the support and people reaching out to see how I am doing. This was my decision, and although it makes me sad after having been with KEE/NPS for nearly 10 years, I am also very excited about the future. I am going to take a break (from the internet too) for to go snow boarding and clear my head, and then I will be back with my nose to the grind stone and doing my best to innovate and keep moving the sport of paintball forwards."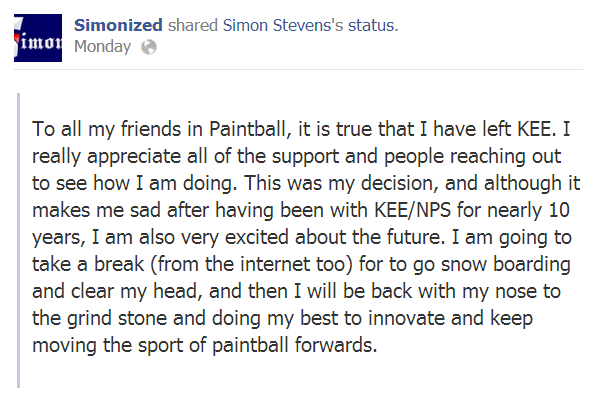 Kee Action Sports Marketing Manager, Scott Quarles, had this to say: "Simon was a great team member at KEE for nearly 10 years and played a key role in bringing out many of our new products. He had an opportunity to do something outside of KEE that he wanted to do and we support that."
This news came in only a week before the Paintball Extravaganza International that begins on February 26th, which just so happens to be the official unveiling date of the all-new Empire Vanquish paintball marker. Sources tell us that Stevens was originally scheduled to be at the Extravaganza to assist with the Vanquish unveiling. This can be interpreted as a move by Stevens that Kee (Empire) was not anticipating.
Social Paintball would like to thank Simon for all his hard work over the last decade; and let him know that while we hope he has a great time on his trip, we honestly can't wait to see what he comes up with next!