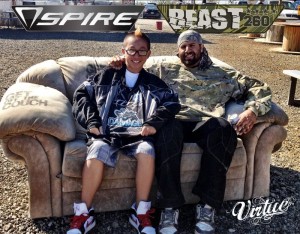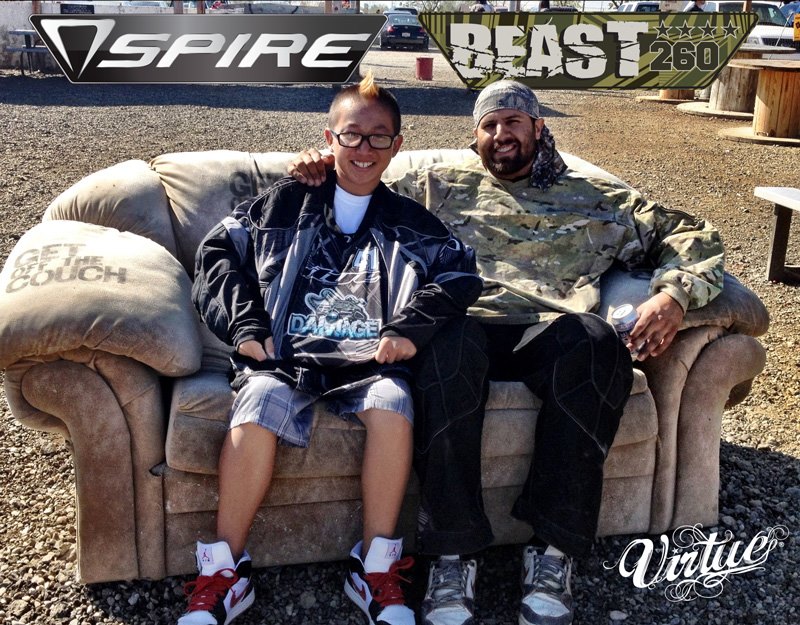 "The Beast" is teaming up with Virtue to use the new Spire. In a multi-year agreement announced today, Dave "Beast" Bains will be using the Spire loader and CrownSF speed feed as an individually sponsored Virtue player.
Dave Bains, perhaps paintball's most legendary back player since Bob Long*, has won more professional events than he can remember. Asked to just narrow it down to how many World Cup wins Dave has been a part of over the years, he still had too many wins under his belt to be sure, "Honestly, I think it's at least four, maybe five though," Dave said.
When asked for his thoughts about the Spire, Dave said, "Paintball is one of those sports where new products are released constantly, but the Spire is the first new product that I went out of the way to go buy and try out. I was impressed that the Spire delivers everything it promises. It's got a higher capacity, smaller profile, it's easier to take apart and I never have to worry about those random jams causing me to give up control of a lane."
"I've known Dave a long time, and we've had some good times over the years," said Chris Williams of Virtue Paintball, "Beneath Dave's confident 'big man' persona that he puts on for the public is a really humble guy with a good sense of humor. What I love about Dave is he'll give anyone the time of day even though he's one of the biggest names in the sport. His success and fame certainly hasn't gone to his head. He's definitely one of those guys that will take the unknown kid under his arm and spend the time to help him become the next pro."
"I'm looking forward to using a Spire this year," said Bains, "and I'm working with Virtue on some collaborative efforts to bring something new to the market early this season as well."
In August, 2012 Virtue Paintball unveiled the Spire. Its purpose was to deliver to the best players in the world a jam-proof feeding system, fast tool-less assembly, in an aggressive, light weight, compact design that holds more paint than its competitors. Today, more and more teams are upgrading to the Spire. Find out why by checking out the Virtue Spire at your local field or pro shop.
*who incidentally also uses a Spire