This season, Russian Legion a.k.a. Moscow Red Legion announced the addition of two players to their 2013 PSP roster.  Thankfully, fortune has been on my side and I have been able to spend a little time getting to know one of their newest players on the roster.  It's time for you, our loyal readers, to get to know Mykel Kovar a bit more too.
MC:  Hello Mykel.  Thank you for providing me with this magnificent opportunity to interview you.  I appreciate it ever so much, especially considering how many changes you have going on in your life right now.  After reviewing quite a bit of footage of you so I can get to know your style of play better, and yes, I have been very impressed with how strong and composed you are in the snake, I have noticed that your first name has been pronounced several different ways by announcers over the years.  I've heard people refer to you as My-Kell, Me-Cale, Mic (like microphone), Mick-Hail, May-Cal, Mick, and Mikey.  So, for everyone out there who's reading this article and wants to correctly say your name, please let us know what you'd like to be called.  Oh, and we'd better clear up your last name too while we're at it.  You see, I'm not afraid of going straight to the source to ask because enough people have struggled with the pronunciation of my first name over the years too.
MK:
  Ha ha yes, a lot of people have called me different things over the years.  The correct way to pronounce my name is just like the regular "Michael."  My-Kell started out as a nickname at a practice when I was about 16, so it has stuck with me ever since.  My last name, Kovar, sounds like Cove-Ar.
MC:  Thank you for clearing that up and congratulations on becoming a part of Russian Legion.  What made you decide that you wanted to make the shift from San Antonio X-Factor to RL?
MK:  Thank you!  There were a multitude of things that had to happen in order for me to be a part of the Russian Legion Paintball Club.  I was initially approached by the organization, which said they were interested in having me for the 2013 season.  At first, I was very flattered by their consideration, but honestly didn't think I could commit to the team because of the intense training schedule they must endure throughout the PSP season.  I have bills to pay, and I just couldn't request that much time off from work.  However, a couple of days later, I was informed that my European team, Breakout Spa, had acquired a sports facility complex and wanted me to manage it.  This would also allow me the ability to play paintball full time.  It wasn't an easy decision, but I feel like everything fell into place, and this was an opportunity that I just couldn't pass up.  I'm very happy to be a part of RL this upcoming season.
MC:
  That's an incredible opportunity and it's simply amazing how everything lined up for you.  I look forward to hearing more later on in the season about how managing Breakout Spa's sports facility complex is going for you.  Now that things have lined up for you and you have signed with RL, what strengths do you feel you will bring to RL?
MK:  I think that I will bring in more experience to a roster already filled with incredible talent.  As Kirill had mentioned, RL wanted a more composed snake presence.  Whatever my role is on the team, I will do whatever the organization requests of me.
MC:  You've proven to be a highly effective and focused player for X-Factor as well as Breakout Spa.  I imagine there would be many differences between playing for those two teams due to the PSP vs. Millennium formats.  Do you feel that, because you have had opportunities to compete in these two different formats, you have improved your abilities more than someone who has chosen to play only one format?  If so, how has it made you a better player?
MK:  I believe that if a player has the chance to play in any sort of tournament that they need to embrace it.  The best way to learn and gain experience is by being put into those crucial situations where everything is on the line.  Some things you just can't simulate in practice.  I know that playing overseas in the Millennium Series has helped me evolve as a player and contributed to where I am today.  I got to play in a lot of different roles with Breakout Spa, so it enabled me to see different phases of the game through a different perspective.
MC:
  Along with tournament experience including intense situations, what else helps you achieve such a high level of performance?
MK:  The unconditional support of the companies that back us.  Without their help, we couldn't perform at the highest level.  I'd like to thank RL's sponsors: MacDev, Sly, Virtue, MAXS, Guerrilla Air, HK Army, Paintball Photography, Social Paintball, and PB Russia.  I'd also like to thank Breakout Spa's sponsors: MacDev, Draxxus, MAXS, and HK Army.
MC:  Your player number is 33 for Breakout Spa.  Are you keeping your player number 5 from X-Factor or changing it to a different player number for RL?
MK:  I will be changing my number this upcoming season for both RL and Breakout Spa.
MC:  What will your new player number be?
MK:  I'll be changing it to 52 for both teams.  I originally was wanting to have the same number for X-Factor and Breakout last season, but someone already had 5 for Breakout.  I figured since I'm starting fresh with a new team, I would pick a number that I've never worn before.  It's also out of respect for Ray Lewis.  He's an idol of mine.  I played football in high school and at a small college, so I've admired him throughout the years.
MC:  It's a shame about that triceps tear during the Cowboys game last season.  He's one hell of a player and his tackles are incredible!  You must really be looking forward to the Super Bowl this year.  Is he truly going to retire after that game?  I hope not.
MK:  Yea, he's just such an emotional person, and plays with an intense amount of passion.  I like to think I share these qualities with him.  I believe he was serious when we said he would retire.  You can literally tell that he's taking every last moment in while he's out there.  I am pretty excited about it!  It's such an amazing feat that the two head coaches are brothers.  That probably will never happen again ha ha.  It'll be a good game, but I think the Ravens pull it out.  Ray Lewis is the type of leader that makes everyone around him raise their level of play.  Plus, with them knowing it could be the last time he ever straps on the pads, they'll be playing like there's no tomorrow because in reality, there's not.
MC:
  Very true.  Thanks for letting us know your new player number for both teams and the inspiration behind it.  We'll be sure to look for your new number out on the field for both PSP and Millennium.  Now it's time to find out what builds up the man behind the number.  How often do you train and what kind of training do you do?
MK:  My routine is Monday/Wednesday/Friday weight training, Tuesdays/Thursdays speed and agility training, Saturdays I like to do specific paintball drills, and rest on Sundays. I also do cardio/abs Monday-Friday.
MC:  Now that's what I call being a dedicated athlete!  Impressive fitness schedule Mykel and definitely very inspirational for others out there who wish to reach the levels you've achieved.  As we all know, being a strong player requires more than just a desire to win.  It takes hard work, intense training, and sacrifices must be made.  Often times one of the biggest sacrifices for successful athletes is time.  When you can afford the luxury of time, how do you like to unwind?
MK:  I enjoy studying languages, reading, and spending time with friends.  I majored in History while at school, so I naturally like to do research on anything.  Now that I'm moving overseas, I think that it will be great to expand on what I have learned from all of my European History courses.  I'm sure I'll be spending a majority of that free time this year trying to learn French and improve on my Russian skills ha ha.
MC:  It sure sounds like 2013 has already proven to be an exciting year filled with great new opportunities for you, including moving overseas to Belgium.  How excited are you about moving to Belgium so you can be closer to your teammates on Breakout Spa?
MK:  I am really looking forward to it!  I am very eager to grow paintball in Belgium and cannot wait to get everything underway.  I know the Breakout guys are also very excited as well.  I've grown very close to the whole team throughout the past four years, so I know we have a bright future ahead of us.  I would like to extend a very special thank you to Axel Kanuf and Geoffrey Bouillon.  Without these two guys, this dream could not have materialized.  I'll forever be grateful to them both.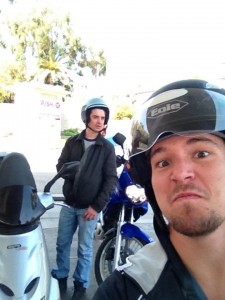 MC:  This whole new chapter in your life sounds like a dream come true.  I'm excited to see how it all turns out.  This is going to be such a big change for you since you've lived in Texas for quite some time now.  By the way, how long have you lived in Texas and what do you think you'll miss the most once you've moved to Belgium?
MK:  I was born and raised in Texas, so there are going to be a lot of things that I'll miss.  Besides family and the many friends I have made over the years, I think Chipotle is pretty high up on that list.  Luckily for me, there happens to be one near every city where the PSP events take place ha ha.
MC:  Thank goodness for Chipotle's many convenient locations and for the travels that take you there.  Speaking of travels, I'm always amazed at how many travel opportunities professional paintballers have.  Of the many travels you've taken, what's one of the most memorable ones and why?
MK:  One of the most memorable trips had to be the Millennium Series event in St. Tropez, France last season.  We were fortunate enough to be able to stay in one of our team captain's summer house, which came with one of the best house-helpers I've ever seen/met.  Every day she would have dinner prepared for us when we arrived back home from the tournament, and no joke, it was always a 5-star meal.  I felt this was a great bonding experience for the team, because we basically were living together for the entire five days of the trip.  I also got to enjoy riding around the city via scooter.  Normally, we don't get a lot of free time while at events because we are always focused on winning, but it was a great experience and I'll never forget it.  We also went to a restaurant where I had the best fish soup of my life.  I hope that the Millennium is scheduled there again, so I can go back and have some more!
MC:  That sounds like an unforgettable experience for sure.  Thank you for sharing it with me and our readers.  I hope you do get a chance to go back there again soon.  In every sport, athletes have a "how it began" story, what's your story?
MK:  I remember it was back in the 6th or 7th grade, I saw a friend's (his name was Logan Schneider) Paintball2Xtreme magazine.  He let me borrow it, and I read the thing cover to cover.  I've been involved with paintball ever since.  We all started out just playing in his backyard, and it progressed to the point where we formed our own team to compete in local 3-man tournaments.  Everyone sort of quit playing as the years went on, but I stuck it out doing whatever I could to make the money to practice.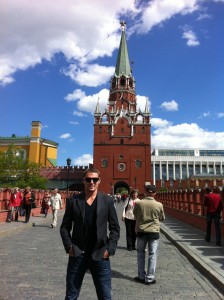 MC:  To think that reading a magazine could lead to this!  Of the many competitive paintball games you've played over the years, please tell me about one of the games you feel you learned the most from and how you have grown from that experience.
MK:  It's hard to narrow it down to just one because each game presents so many different learning opportunities and challenges.  Although, one that sticks out in recent memory was the match against Moscow Red Legion at the PSP World Cup this past year.  We found ourselves in a 0-2 deficit facing one of the better teams in the league that can pick you off as you try to force your hand to get back in the match.  However, we battled back to tie it 2-2 with just under 2 minutes to play.  I think we ended up hanging the flag when there were only 5 seconds left in regulation.  What I learned most from this is that no matter how bleak it looks, it's the will to win that can bring you back and force yourself to overcome all the odds.  Our team captain, Archie Montemayor, always brought this up in the meetings we had throughout the year.  I've never seen a better example of it than that game.
MC:  That's an incredibly good example of determination.  I remember that game vividly and have watched it a few times since PSP World Cup 2012.  With all of your desire and determination, I think our readers would like to know exactly who or what has inspired you the most in your life.  Please tell us.
MK:  There are so many great people out there that have inspired me to become the best I can possibly be, but the most important people would have to be my Grandparents.  They have always been there for me, always taught me valuable life lessons, and always made sure I was doing the right thing.  I wouldn't be where I am today without them.
MC:  Now that's an admirable answer to a good question.  I am grateful that you took time out of your schedule for this interview.  I know I've learned much more about you from this experience and hopefully our readers have too.  One last question before you go, what advice do you have for aspiring young paintballers who would like to become professional paintballers?
MK:  Don't ever settle for mediocrity.  If you want something in life, it's up to you to go out there and take it.  If you have that will to fight and persevere, you can accomplish anything you set your mind to.  It won't always be easy; however, it's during the toughest times where you find out who you truly are.  Keep a positive attitude and eventually everything will come together.  Oh, and practice, practice, practice!