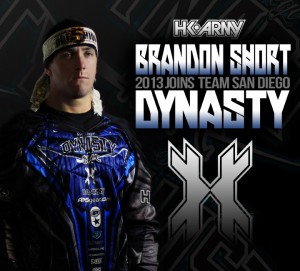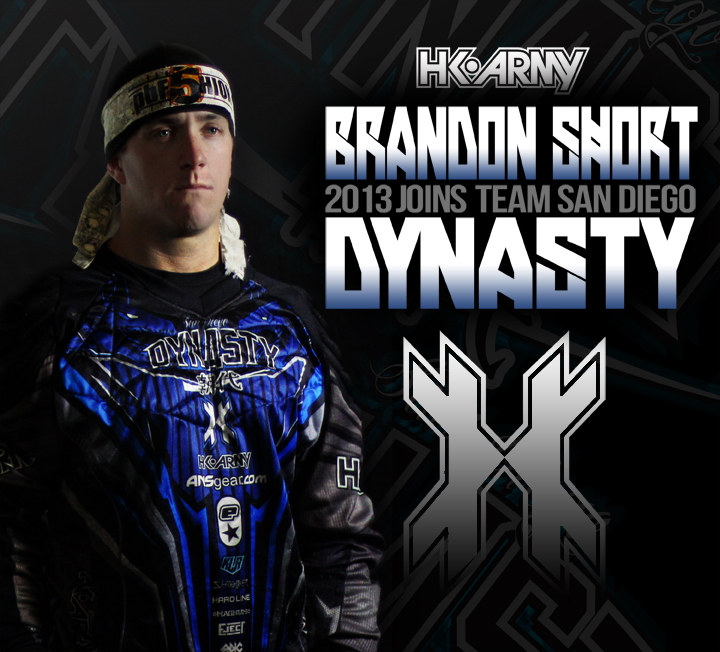 HOLLYWOOD, CALIF. — San Diego Dynasty and HK Army are proud to announce the signing of professional paintball player Brandon Short for the 2013-14 season.
Short, one of the top American pro players in the game, has parted ways with LA Ironmen after nine seasons to his new home with San Diego Dynasty. Much of his success as a pro player was spent with Oliver Lang and now they have a chance to continue their victorious streak.
"Over the course of the four years I played with Oliver Lang on the Ironmen, we won back-to-back World Cup Championships. I am looking forward to making that happen again on Dynasty," said Brandon Short of San Diego Dynasty.
Brandon Short is one of the most accomplished pro players in the league and has demonstrated the skill and fortitude that Dynasty is looking for in a player. He will rightfully be joining the ranks of an already stacked Dynasty roster. Dynasty is a three-time Triple Crown Winner (NPPL, PSP & Millennium Series championships) and last seasons NPPL Las Vegas World Champions, so Short will be an exceptional addition to the team.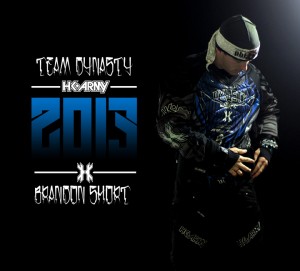 "HK Army bleeds paintball and believes in the sport. This is a company that is always looking five steps ahead. The future is bright for paintball with HK at the wheel. They come from humble beginnings and I'm glad I can be apart of paintball history and this organization," commented Short on his transition to working with a new brand.
2013 will be a monumental season for team San Diego Dynasty. It is their time to reclaim their throne and become the elite team they have always been.
For more information about Dynasty, visit their website at DynastyPaintball.com< /a> or interact with the team on Facebook at facebook.com/DynastyPaintball
Visit hkarmy.com for our 2013 catalog, blogs, videos, event photos and more. Visit ANSGear.com for the latest HK Army and Dynasty gear.