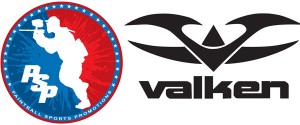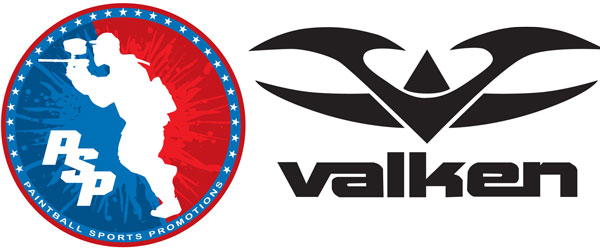 [Update 12:15 PM ET, 1/19/2013]: We've confirmed with Lane Wright, Valken paint will not be sold at PSP events.
[Update 5:39 PM ET, 1/16/2013]: In Late December of 2012, we were informed of a letter that was making it's rounds on the internet. This letter had the PSP's name on it, PSP Commissioner Tom Cole's name on it, and basically said that the PSP was now going to allow anyone willing to pay the paint sponsorship fee to sell their paint at PSP events during the 2013 season.
Upon being informed by Dale Ford, of The Ford Report, that Valken was officially going to sell paint at PSP events, and being assured that the information was credible and directly from Valken's headquarters. We ran the story.
Several minutes later, one of our sources informed us that the information was inaccurate. We then posted an update, below, until we could confirm or deny the story.
As of this afternoon, we have just finished having a candid phone conversation with Gino Postorivo, President & CEO of Valken Sports, who tells us that Valken was under the impression that they were going to be allowed to sell paint at PSP events. He says that there had been back and forth talks between the PSP and Valken about their paint being allowed, which culminated in them getting the nod. This, he says, explains the press release on The Ford Report (linked below) and the recent announcement of Valken signing a two year sponsorship deal with professional paintball team Russian Legion, arguably the most successful team in PSP tournament history.
But this is where things get muddy.
On Monday, the NPPL and Valken announced a sponsorship deal that makes Valken the exclusive paint of the NPPL. That's right, Valken paint will be the only paint sold at NPPL events in 2013.
Here is the official announcement that was posted on the NPPL website:

Valken signs Giant Sponsorship deal, becomes Official Paintball of the NPPL
Valken has become the dominant force in Paintball through hard work, dedication and passion for the game. Valken's attitude, approach and understanding of the sport is second to none and is why NPPL feels they are the perfect strategic partner for the League. It's this understanding that sets Valken apart from other Paintball manufactures in the game. They go the extra mile to ensure players have quality paintballs to play at the highest level. NPPL is proud to say Valken will be the exclusive Paintball for NPPL events. We are confident that Valken will provide the highest quality paintballs. Tournament Paintballs that mark well, shoot straight and break on target. Valken paintballs will be competitively priced for NPPL members only. Call Valken to reserve your paintballs today. Sponsorship inquires always welcome.
This afternoon, Postorivo is alleging that a representative of the PSP contacted Valken yesterday morning asking them to pull out of the NPPL deal in order to be allowed back into the PSP. In addition to backing out of the deal, Valken would have to pay an additional $10,000 paint sponsorship fee to the PSP (on top of the existing fee that all paint vendors are required to pay).
Below are the messages that he posted on his personal Facebook page:


Postorivo also told us that he has a recording of the call and that, if need be, he will post it as proof of the attempted "extortion."
We have reached out to PSP Chief Operations Officer, Lane Wright, to see if he can shed some light on the situation. As of right now, there are too many questions still left unanswered regarding the entire situation. We hope to hear the PSP's side soon.
More as the story develops…
[Update 9:40 PM ET, December 30, 2012]: A source is telling us that this may not be 100% accurate. More information to follow. We have contacted the PSP and are awaiting confirmation.
Several reliable sources are reporting that Paintball Sports Promotions is letting any and all companies sign on as paint sponsors for the 2013 season. With that said, all that a potential paintball manufacturer will have to do is sign on as a PSP paint sponsor and purchase Paint Sponsorship rights per the PSP rules. This will allow any potential manufacturers the rights to sell, distribute and market their paintballs at any events.
Sounds like a step in the right direction by the PSP as this will allow a lot more teams to be able to use more paint that could be cost effective to their budgets. More paint in the air will mean more excitement for the fans and spectators.
Dale Ford is reporting that Valken has already taken advantage of this and has become one of the first sponsors making it easier for Valken sponsored teams to use their paint at events.