Just a few days before Christmas, we've compiled a short list for those of you shopping for your loved ones, that just so happen to be, paintball enthusiasts! If you're lost on what to buy exactly, we have narrowed some ideas down for you. Most of these items can be purchased at your local paintball store or online. If you are a parent or friend shopping for a paintball player, all of what you need is probably somewhere on this list. If it isn't, feel free to make a post on our Social Paintball Facebook page, and we'll try to suit your loved one up with the best gift for them this Christmas!
Paintball Gun
DLX Luxe 2.0 – High-End (Over $1,000)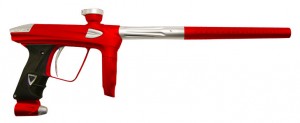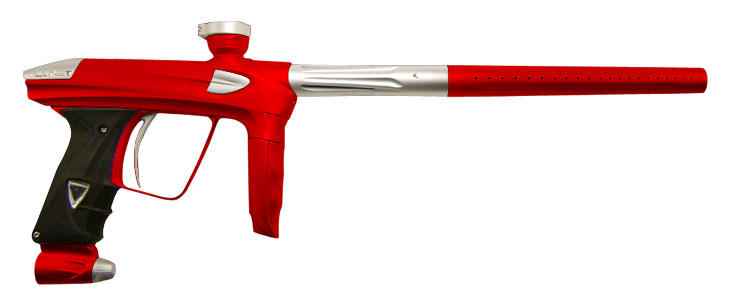 Simply put, the Luxe 2.0 is one of the best markers ever invented. It's easily one of the smoothest, most quiet and consistent markers we've seen as of late. No need for upgrades, as it comes with every bell and whistle you could ask for; from voice automation, laser eyes and a board that's upgradable via USB. If that isn't enough for you, Houston Heat did win three tournaments this year shooting this exquisite marker. This gun is every ballers dream to own and you simply cannot go wrong getting one of these as a gift for any paintball player.
Available at: http://luxepaintball.com
Empire Axe – Mid-Range (Under $500)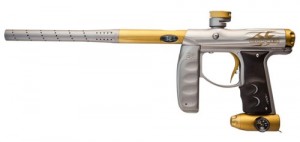 One of the best guns on the market in its price range, the Empire Axe continues to chop down the competition. For less than $500, you're getting a good gun that works great out of the box. No macro line, so there are no leak issues, like most other guns in its price range. If the person receiving the gift ever wants the luxury of an LED Board, Empire does offer the Redline upgrade grip for it. If you're shopping for a high quality, affordable marker this year, look no further, the Axe is it!
Available at: http://empirepaintball.com
GOG eNVy – Low-End (Under $200)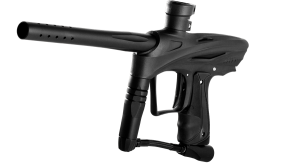 If you're shopping for something a bit less expensive this year, the GOG eNVy is a good marker for any beginner player that's just getting into the sport, or a player that's shooting a really old and heavy gun, but wants something lighter and tighter. The GOG eNVy isn't just affordable upon checkout, it's also affordable in the long run when it comes to batteries, as it gets 20,000 shots from one 9 Volt! It also comes with a hard gun case, loaded with parts and accessories that you can use to take to the field with you. If you want a good low-end gun but don't want to break the bank, we highly recommend the GOG eNVy.
Available at: http://gogpaintball.com
Mask
V-Force Grill – $89.95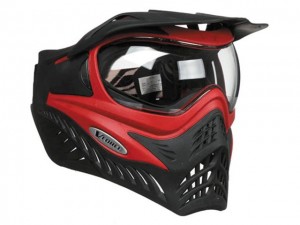 Definitely one of the more comfortable, durable and affordable masks on the market; the V-Force Grill is easily one of the best masks on the market today, especially for the price point.
Available at: http://gisportz.com
Other Options: Empire E-Flex ($109), Dye i4 ($119), and JT Proflex ($74).
Loader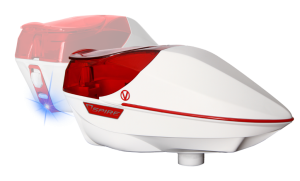 Virtue Spire or Dye Rotor
The Virtue Spire is the newest toy on the block, giving the leading loader (Dye Rotor) a run for its money. If your kid/adult wants the newest thing smoking, the Virtue Spire is a fantastic loader. But if they want one of the most renowned loaders on the market, you can't go wrong with the Dye Rotor either!
Available at: http://virtuespire.com
Paintball Tank
Ninja Dura Carbon Fiber 68/4500 Tank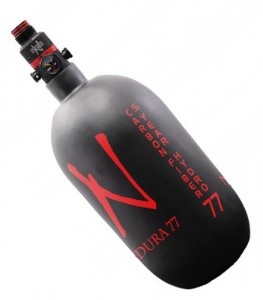 One of the best, thinnest and lightest tanks to ever hit the market! The Ninja Dura tank comes in an assortment of colors, so if the person you're shopping for wants a matching tank and gun, they can do so! The regulator is fully adjustable, so it allows you to move it freely, fixing the issue of ill placement. Want to get them a gift that will keep on giving for years to come? The Ninja Dura will last the test of time.
Available at: http://ninjapaintball.com
Cleats
Exalt Cleats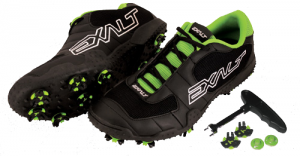 Getting good traction while running is key whether you are playing paintball competitively or recreationally. You never want to lose your footing, which could result in becoming an easy target, or worse, lead to an injury. Exalt's cleats are some of the lightest pair of cleats you'll ever wear! They come with two sets of spikes, depending on what kind of terrain you will be playing on to give you the best grip.
Available at: http://exaltpaintball.com
Stocking Stuffer Ideas
Any one of these items can be used as a stocking stuffer as they will be key things that EVERY paintball player wants and needs eventually.
Microfiber Rags
Barrel Swabs
Pods
Gun Lube
Elbow Pads
Knee Pads
In addition to the things listed, keep in mind, we have plenty of winter/summer gear in the Social Paintball Shop (http://www.socialpaintball.com/shop) that will keep you looking stylish while representing your favorite sport! We hope you find the best gift for your loved ones this year and Happy Holidays from Social Paintball!