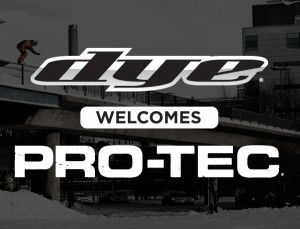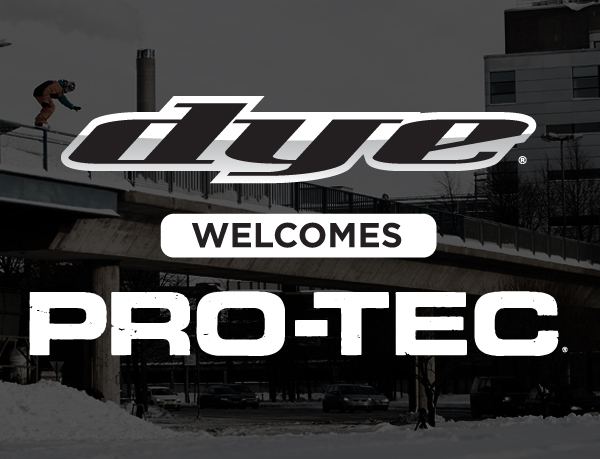 San Diego, California-based Dye Precision has acquired Pro-tec from Vans for an undisclosed amount. Pro-Tec, which will celebrate its 40th anniversary in 2013, came under the Vans umbrella a decade ago when the company acquired Mosa Extreme Sports in 2002.
"We are very excited about the acquisition of the Pro-tec® brand," said Dave DeHaan, President and CEO, Dye Precision Inc. "The culture and history of the brand fits well within Dye, and we are confident in our ability to further strengthen the brand and its product offerings.
Stay tuned for more on the decision from Vans and Dye.
Here's the official statement from Vans:
Cypress, Calif. – Nov. 12, 2012 – Vans, Inc. and VF Outdoor, Inc., wholly-owned subsidiaries of VF Corporation (NYSE: VFC), today announced that they have signed a definitive agreement to sell the Pro-tec® action sports protective gear brand to Dye Precision Inc. The transaction is expected to be completed during the fourth quarter of 2012. Terms were not disclosed.
"We're very proud of the work that the Vans® and Pro-tec® brand teams have done to build the brand globally during the last decade," said Kevin Bailey, President, Vans. "Together, we have continued the Pro-tec® brand's leadership role in skateboard and BMX protective gear, while expanding the brand's position in snow sports and mountain biking.
"The Vans® and Pro-tec® brands share a complementary action sports heritage," he continued. "But we believe that Dye Precision can provide Pro-tec® a better operational fit and focus, which will allow the brand to thrive and reach its full potential."
"The core of our company's strength is our commitment to innovation in the sports we participate in," DeHaan continued. "We have made a strong impact in the snow and paintball industry, and the acquisition of the Pro-tec® brand accelerates our planned expansion into skateboarding, BMX, snow protective, and mountain biking. The Pro-tec® brand's 40-year history is well respected within our company, as many of our team members grew up using the brand's products. We are excited to continue that rich heritage and to grow the Pro-tec® brand to new levels."
About Vans
Vans®, the original action sports footwear and apparel brand, is a brand of VF Corporation (NYSE: VFC). Vans® collections include authentic footwear, apparel and accessories, snowboard boots and the Pro-tec® line of protective gear and are sold globally in more than 170 countries through a network of subsidiaries, distributors and foreign offices. VF Outdoor, Inc. owns and operates more than 300 stores of the Vans® brand in the United States and internationally, each offering a wide range of Vans® footwear and apparel while communicating our brand and athletes' rich stories. The Vans® brand promotes action sports lifestyle and youth culture through support of athletes on boards and bikes all over the globe and through progressive events such as the Vans Triple Crown of Surfing®, the Vans® Downtown Showdown, the Pro-tec® Pool Party and the Vans Warped Tour®. More information about the Vans® brand can be found at www.vans.com, Twitter @vans_66 and www.facebook.com/vans.
About Dye Precision, Inc
DYE was founded in San Diego, CA in 1994 by Dave & Rhonda DeHaan originally focused on manufacturing precision gun barrels and goggle systems within the paintball industry. Since its conception, DYE has grown from a startup garage business to one of the largest global manufacturers of high-end paintball equipment as well as sporting goods equipment of all kinds. In 2011, DYE launched its snow offering focusing on high-end goggles and snow protective gear. In 2012, DYE launched SMP Worldwide, a web-based action sports production company focused on broadcasting athletes in the heat of competition. DYE has offices and factories in San Diego, Taiwan, United Kingdom, Germany, Australia, Dubai and Malaysia. DYE is a performance driven company with a rich history of building high quality products designed by atheletes for athletes. Quality and product performance is at the core of our design focus. DYE sponsors some of the best athletes in snow & paintball and is focused on expanding our role and product offering into a number of actions sports. More information about DYE can be found at www.dyeprecision.com and http://www.facebook.com/DyePaintball, www.facebook.com/dyesnow
Source: Transworld Business