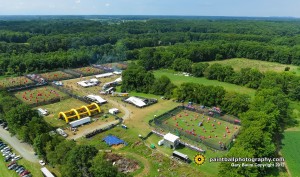 Another day of great paintball play at OXCC Paintball Park in Chesapeake City, MD during the 2012 PSP Mid-Atlantic Open. Here is a preview gallery For Saturday's action.
I was able to get out the plane and shoot from high above the event today for my patented aerial shot. Aside from that there was a lot of the same action from yesterday but with better weather (precipitation-wise), which makes my job easier. It was very hot out today, dangerously hot.
Don't forget to watch the live webcast at our PSP MAO Hub page: http://socialpaintball.com/psp
For the full 2012 PSP Chicago Open preview gallery, visit PaintballPhotography.com.