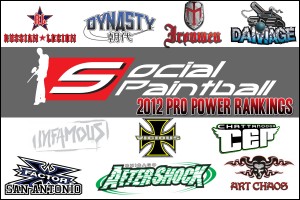 The 2012 season is shaping up to be something really exciting that all fans want to watch. The dynamic moves by some of the professional paintball teams in the off-season and the addition of some solid new teams for 2012 make this one of the most interesting preseasons to date. We've ranked all professional teams in the three major tournament paintball leagues: PSP (USA), NPPL (USA), and Millennium Series (Europe). These paintball power rankings are based on a series of metrics. For this we use a computer ranking system, the fan poll, and our internal/insider discussions. Several of the solid staples in paintball have completely reset the rosters so 2012 should be an amazing season. The rankings take these changes into account and will be recalculated after each event.
[divider]
Individual League Rankings:
To view power rankings for an individual league, please click on the league logo below.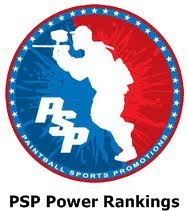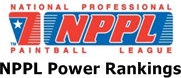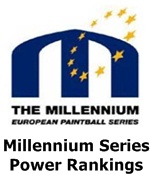 [divider]
2012 Paintball Power Rankings – Combined
San Diego Dynasty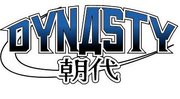 1. With four 1st places, three 2nd places, and three 3rd places in the 2012 season, Dynasty is a powerhouse. Playing in all three professional series (NPPL, PSP, Millennium), Dynasty started out the 2011 season on fire and then ran into some bad luck towards the end. Really, considering this was their first real season together, very impressive. Zack Wake being added in the off-season only adds to the already impressive roster. (2011-Computer Points (1st)115 Fan Poll (4th) 11%)
[divider]
Art Chaos Moscow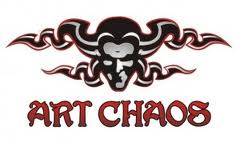 2. Even though they only played Millennium, it's hard to argue with three 1st places and a 2nd place. However, the impact of Maxim Preobrazhenskiy leaving the team remains unknown at this time. With all of the off-season turmoil in the Russian teams, it's hard to guess what will happen this season. (2011-Computer Points(2nd) 111 Fan Poll (10th) 11%)
[divider]
Tampa Bay Damage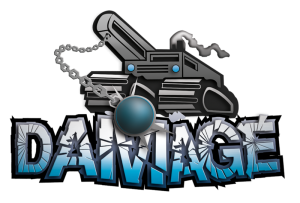 3. Coming off of a win at World Cup and with the addition of J-Rab, we feel this team should be ranked higher than what the computer spit out. The low computer ranking can be attributed to Damage's 10th,13th, and 10th place finishes in the NPPL as well as two 7th place finishes in PSP. Hopefully the trend of the back to back 1st places in PSP (Cup and New Jersey) is continued in the beginning of 2012. (2011 Computer Points(7th) 79 Fan Poll (2nd) 13%)
[divider]
Edmonton Impact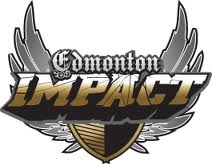 4. Playing two tournament series in 2011, Impact managed to produce some impressive results. With three 3rd place finishes and two 4th place finishes, you have to acknowledge that Impact is always in the running for the top spots. (Computer Points(4th) 86 Fan Poll (23rd) 1%)
[divider]
Los Angeles Ironmen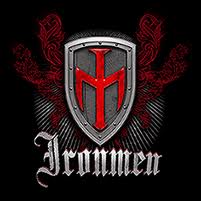 5. Finishing out the PSP season in strong fashion with 4th place in Chicago and 3rd place in New Jersey, as well as taking 5th at World cup, the Ironmen are forever a force in PSP. (2011 Computer Points(5th) 84 Fan Poll (24th) 1%)
[divider]
Russian Legion (BRL)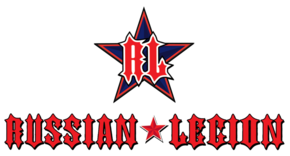 6. With the extensive and dramatic roster changes for the 2012 season, this is, by far, the hardest team to rank. The whole Russian paintball scene is just a mess. But, based on the history and the fact that they have a massive organization, we're giving Legion the benefit of the doubt and they are ranked accordingly. (2011 Computer Points(3rd) 98 Fan Poll (1st) 16%)
[divider]
Toulouse Tontons

7. One of the long standing staples in Millennium paintball, Tontons received a 3rd overall ranking. This ranking was mainly due to the 3rd and 2nd place finishes at both of the Paris events. (Computer Points(6th) 80 Fan Poll (5th) 7%)
[divider]
DC Arsenal

8. We hadn't heard much from the Arsenal camp in the off-season. They were off to a slow start in the 2011 NPPL with two 8th place finishes, but were on fire in the DC event and finished second, closing out the year with a 4th in Vegas. Definitely a team that deserves recognition. (2011 Computer Points(9th) 77 Fan Poll (13th) 2%)
[divider]
Chicago Legend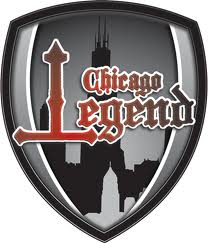 9. Legend did well in the NPPL with a 1st place finish in DC and a 4th place at Huntington Beach. The troublesome events they had at Chicago (11th place) and Vegas (6th place) to finish the season, I'm sure, can be attributed to several mitigating factors, but it cant be ignored. (2011 Computer Points(8th) 78 Fan Poll (30th) 0%)
[divider]
Detroit Infamous (LA Infamous)
10. After the late season roster changes, LA Infamous had a really solid season. The 6th place at Cup and the 5th place at Galveston are better representations of this team. The computer doesn't know the story about DQ at DC and it just factors in a 16th place, so we knew we would disagree with the computer ranking of this team from the start. (2011 Computer Points(13th) 71 Fan Poll (11th) 2%)
[divider]
Sacramento XSV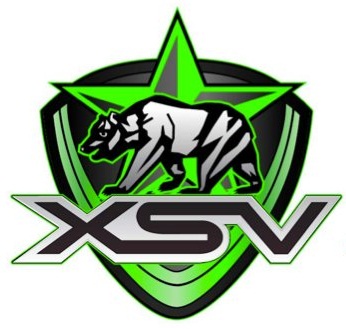 11. The Additions of Corey and Jason Bornstein from blast will be great; refining the already solid roster. (2011 Computer Points(11th) 72 Fan Poll (7th) 3%)
[divider]
San Antonio X-Factor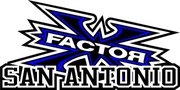 12. When we Looked at X-Factor's low computer rank, it was caused by two NPPL events they played; Chicago(14th place) and NPPL Vegas(12th place). With several 5th places finishes in PSP, we had to question the computer ranking. Then the addition of Billy Bernacchia in the off-season raised the expectations for this team. (2011 Computer Points(14th) 71 Fan Poll (31st) 0%)
[divider]
Marseille Icon

13. With a Number 4 ranking for the season in the Millennium series, this all French team has been steadily moving up the ranks in Millennium.  We expect that trend to continue in 2012. (2011 Computer Points(10th) 76 Fan Poll (9th) 3%)
[divider]
Houston Heat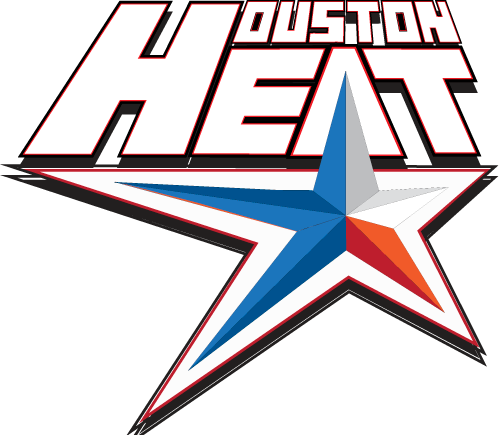 14. With the amazing new roster made up off ex-Legion and ex-Aftershock players, we have ranked this team in the top 15. The fact that the fan poll was out for weeks before this team was formed hurt their ranking. We are looking forward to great things from Heat in 2012. (Computer Points(NA)0 Fan Poll (25th) 1%)
[divider]
San Francisco Explicit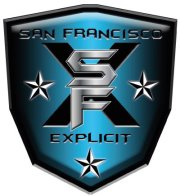 15. Explicit had a tough year with their highest finish in 2011 being 12th place. The computer wasn't kind to them. With the roster moves of adding Tyler Harmon, Chris Lasoya, Neil Eberle, and Ryan Podesta, the team is completely revamping themselves and we feel like this justifies the ranking. (2011 Computer Points(32nd) 31 Fan Poll (6th) 5%)
[divider]
Chicago Aftershock

16. With the roster changes and uncertainty in this team, regardless of last years performance, we felt like Aftershock was ranked too high by the computer. One player doesn't make a team, but the loss of Nick Slowiak will have a noticeable impact on Aftershock in 2012, in our opinion. Aftershock finished their season strong with a 1st at NPPL Vegas, but the two 10th places and the two 9th places really hurt their ranking. (2011 Computer Points(12th) 72 Fan Poll (17th) 2%)
[divider]
Frankfurt Syndicate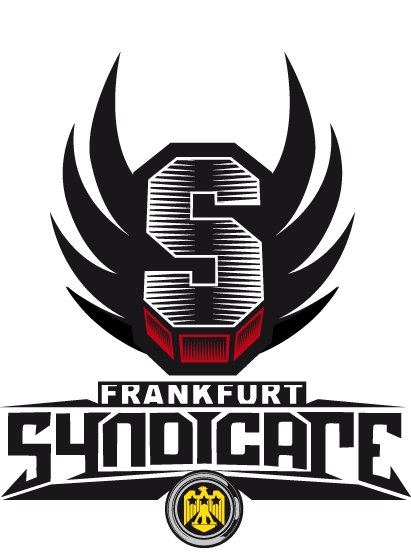 17. Syndicate started the Millennium season really strong but their 7th and 8th place finishes hurt their ranking and all of the high expectations of the new US powerhouses being assembled pushed them farther down the board. The addition of Kirill Prihidni (from Legion) will, we believe, have a real positive impact and we're hoping that, very soon, Syndicate proves they deserve a higher ranking. (2011 Computer Points(15th) 68 Fan Poll (20th) 1%)
[divider]
Omaha Vicious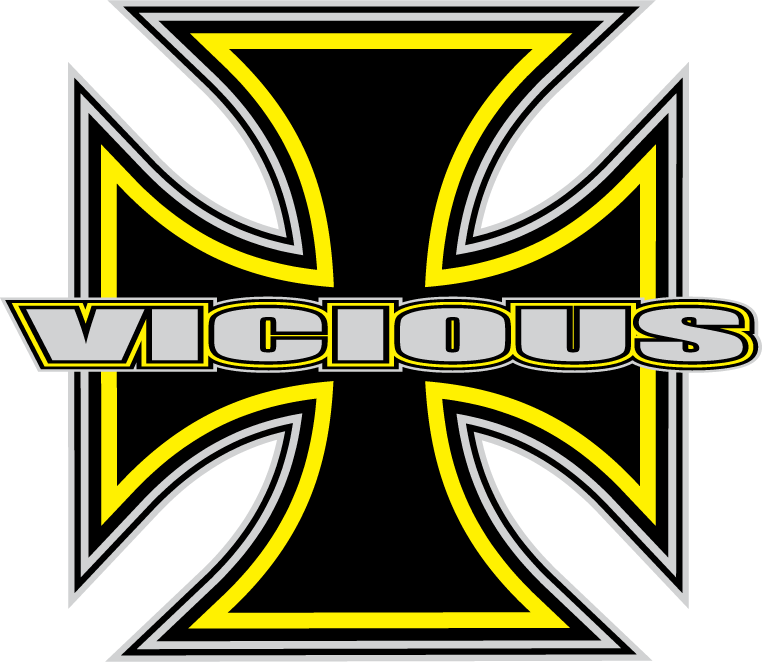 18. The 2011 season was a tough one for Vicious. The strong finish at World Cup and some recent additions convinced us they needed to be ranked a little higher than what the computer thought. (2011 Computer Points(22nd) 59 Fan Poll (26th) 1%)
[divider]
Breakout Spa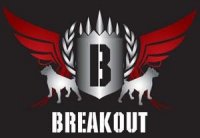 19. Spa had an amazing year and would have ranked far higher if not for a 13th place finish in Germany. (2011 Computer Points(16th) 64 Fan Poll (19th) 1%)
[divider]
London Nexus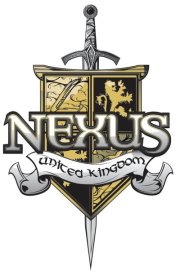 20. Nexus had some very solid showings in 2011 Millennium, highlighted by placing 2nd in London. However, they ended their year by placing 11th in Paris and 10th at Cup, hurting their ranking. (2011 Computer Points(17th) 62 Fan Poll (18th) 1%)
[divider]
New England Avalanche (St. Louis Avalanche)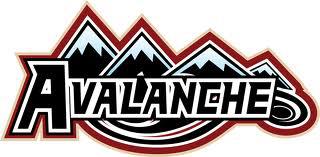 21. The one bright spot for the season was Avalanche's 2nd place finish in Chicago. With Avalanche moving to New England, this suggests some rebuilding. (2011 Computer Points(18th) 62 Fan Poll (36th) 0%)
[divider]
Outrage Valence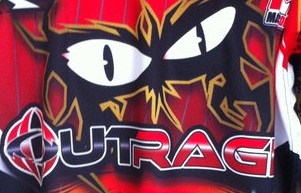 22. Valence started the year off with two 10th place finishes and later ended it with a 3rd and a 6th. Hopefully these are the type of finishes they experience for all of 2012, causing them to move up the rankings. (2011 Computer Points(19th) 60 Fan Poll (16th) 2%)
[divider]
SK Moscow

23. Without the one bad Finish in London (15th), SK would be ranked far higher. Hopefully they can be more consistent in 2012. Unfortunately, with all of the turmoil in Russian paintball during the preseason, it prevents us from ranking SK Moscow any higher. (2011 Computer Points(20th) 59 Fan Poll (22nd) 1%)
[divider]
Portland Uprising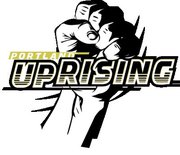 24. Uprising is a team that we feel has the potential to be on the move in 2012. Unfortunately, their 2011 season had only two real impressive finishes, a 3rd in DC and a 3rd in Chicago.  With more finishes like that, they could very easily move up in the rankings. (2011 Computer Points(21st) 59 Fan Poll (28th) 0%)
[divider]
UpTon 187 Crew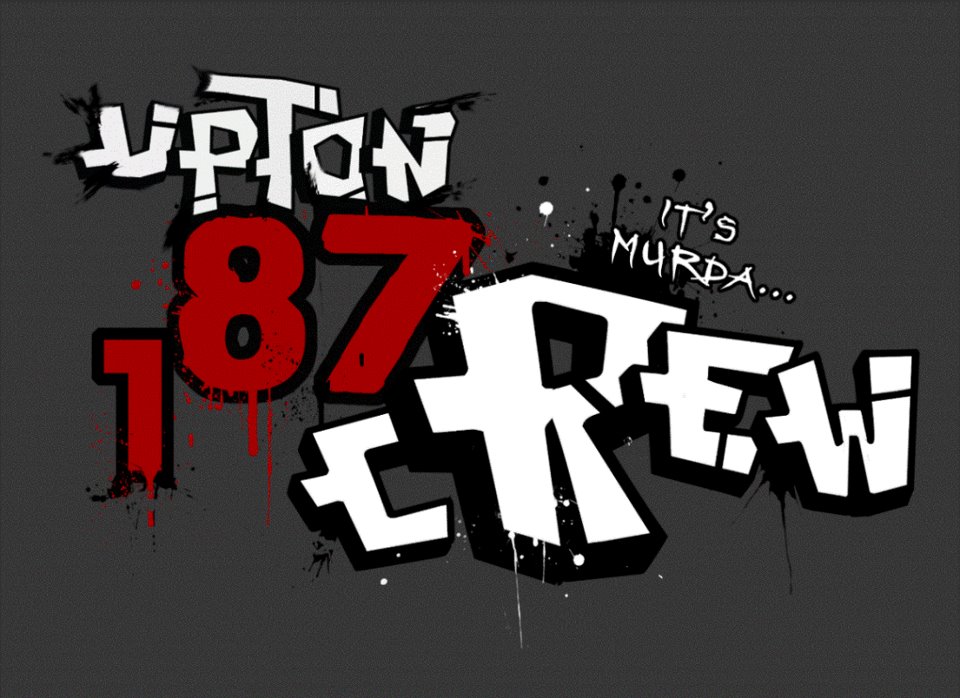 25. This team seems to achieve success in every division they play. Their unproven record in the pro division is the only reason for such a low ranking.  We wish them continued success and hope they can begin their climb up this chart in Galveston. (2011 Computer Points(NA) 0 Fan Poll (12th) 2%)
[divider]
Ramstein Instinct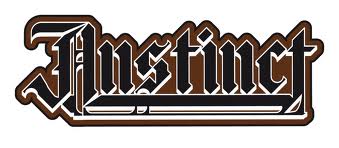 26. Instinct's 3rd place in Germany suggests that they are capable of being ranked much higher, but the fact is, their next best finish was 10th, which prevented us from doing so. (2011 Computer Points(24th) 49 Fan Poll (8th) 3%)
[divider]
Indianapolis Mutiny
27. One good event kept Mutiny from ranking lower. The 5th place at DC was the one solid showing for Mutiny in 2011. (2011-Computer Points(25th) 43 Fan Poll (37th) 0%)
[divider]
Amsterdam Heat
28. Even with the huge fan support, three 12th places put Amsterdam Heat in the bottom of the rankings. (2011-Computer Points(26th) 38 Fan Poll (3rd)11%)
[divider]
LA Critical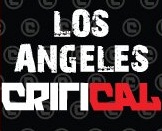 29. With this team just entering the pro ranks, we're not sure what to expect. With the people involved and their previous successes, we're going to rank Critical a little higher then most first season teams that move up into the pro ranks. (2011 Computer Points(NA) 0 Fan Poll (14th) 2%)
[divider]
Chattanooga CEP

30. Chattanooga had a hard 2011. Hopefully the team will regroup and move up the rankings in 2012.With their average finish being 9th, we couldn't justify ranking them higher. (2011 Computer Points(27th) 35 Fan Poll (34th) 0%)
[divider]
Consilium Dei Zurich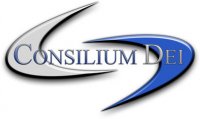 31. After an impressive season in the Millennium SPL, we hope for great things from this team. (2011 Computer Points(NA) 0 Fan Poll (35th) 0%)
[divider]
All Russians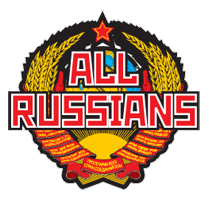 32. The turmoil in the Russian paintball world, again, makes us wary of huge roster shifts in the Russian teams and makes it hard to rank a team on faith. (2011 Computer Points(NA)0 Fan Poll (27th) 1%)
[divider]
Vancouver Vendetta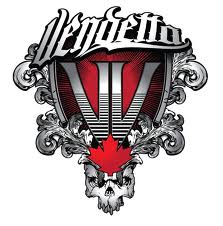 33. With a season including 15th, 16th, 14th, and 7th, we couldn't rank Vendetta any higher. (2011 Computer Points(28th) 34 Fan Poll (15th) 2%)
[divider]
Copenhagen Ducks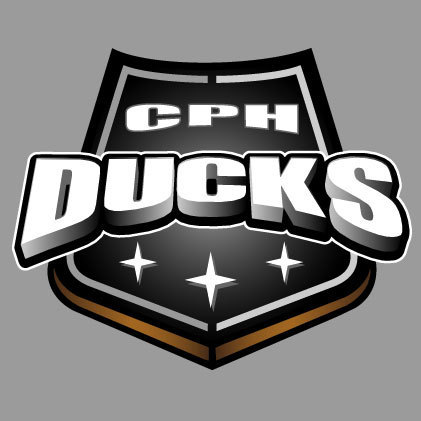 34. The Ducks had a rough season with their best finish being a 9th place in London, we couldn't rank them very high. (2011 Computer Points(29th) 34 Fan Poll (23rd) 1%)
[divider]
Lisbon Benefica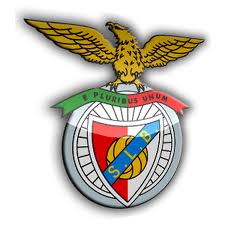 35. Two 13th place finishes and two 11th place finishes resulted in Lindon Benefica being ranked towards the bottom. (2011 Computer Points(30th) 33 Fan Poll (29th) 0%)
[divider]
Paris Camp Carnage

36. With a 9th place finish, we almost ranked Paris a little higher. But, with the 14th and 15th place finishes we couldn't.(2011 Computer Points(31st) 31 Fan Poll (32nd ) 0%)
[divider]
Seattle Thunder

37. With two 13th place finishes as well as a 14th and a 15th, we had to rank Seattle toward the back, on a positive note, they have no where to go but up. (2011 Computer Points(33rd)30 Fan Poll (38th) 1%)